Catherine Wilkinson from Arizona is a force to be reckoned with.  She has four children and a bunch of grandkids, but still finds time for cooking, writing, reading, traveling, hunting, hiking, fishing, kayaking, camping, and coming up with prize-winning recipes.  Not to mention she is smart and beautiful with long flowing hair.  But her best trait just might be her kindness and generosity.
Catherine sent me a box of cookbooks after the flood of The Culinary Cellar with a heart-warming card along with this journal and an encouraging note.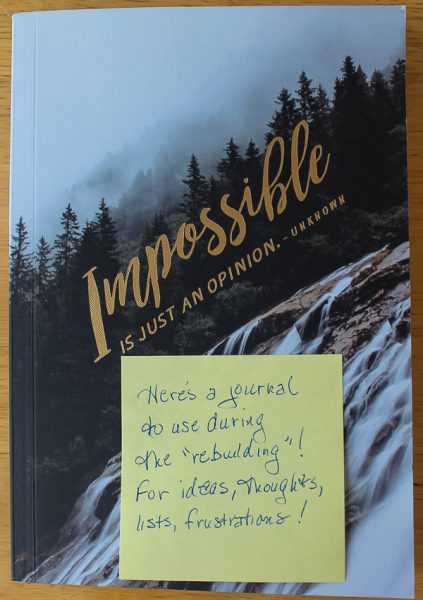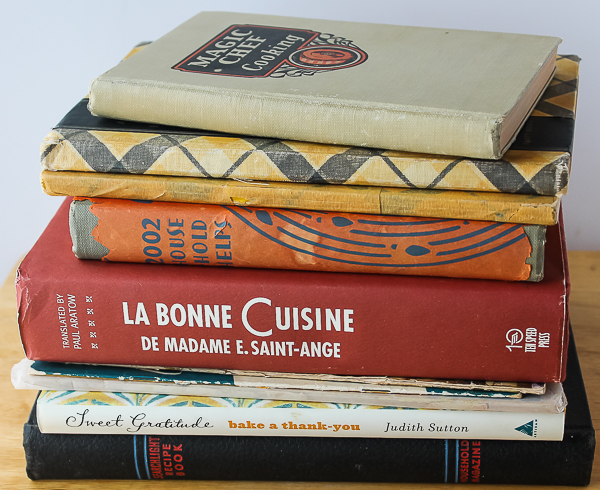 Catherine sent vintage and classic cookbooks, which have always been favorites.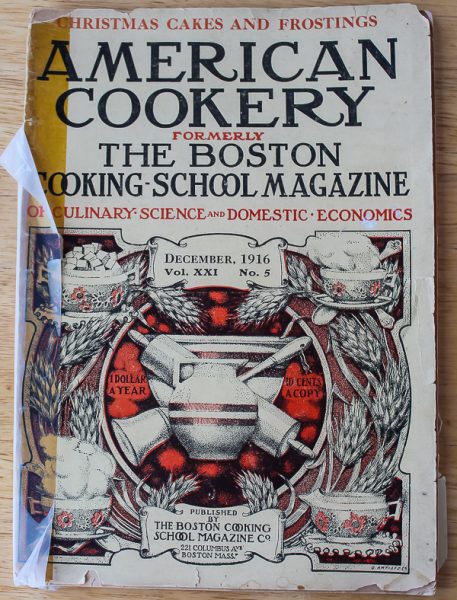 Look at this one!  It's a 1916 publication on American Cookery, which first started as recipes from Fannie Farmer's Boston Cooking School.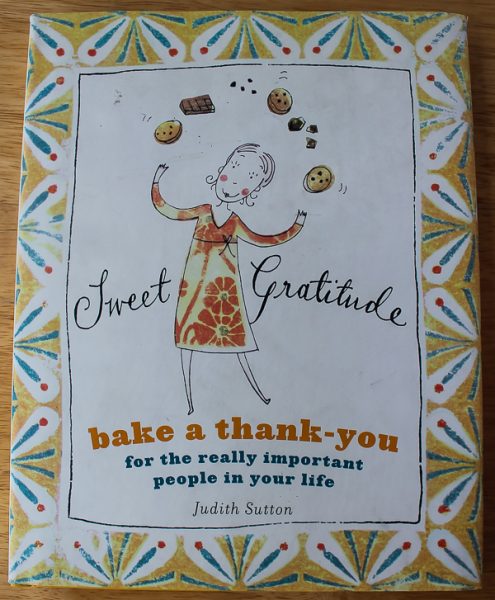 I decided to make a recipe from this 2005 cookbook because it expressed what I wanted to say to Catherine:  Bake a Thank-You for her, for all the great books and her thoughtfulness.  Sweet Gratitude is the perfect title and what family and friends are all about.  There is no greater satisfaction for those who love to cook than putting a smile on someone's face when you hand them something made with love from the kitchen.  Even an expensive store-bought gift can't compete with a homemade gift from your own hands.
The recipes from the book have all been taste-tested and approved by the lucky recipients.  You will find recipes for cookies, brownies, cakes, tarts, candies, and sauces.  I decided to make the "Little Lemon Loaves."  They are not only beautiful, but so moist, buttery, and perfect for gift-giving.  They freeze very well too, so you can even make them in advance.  We were crazy for these!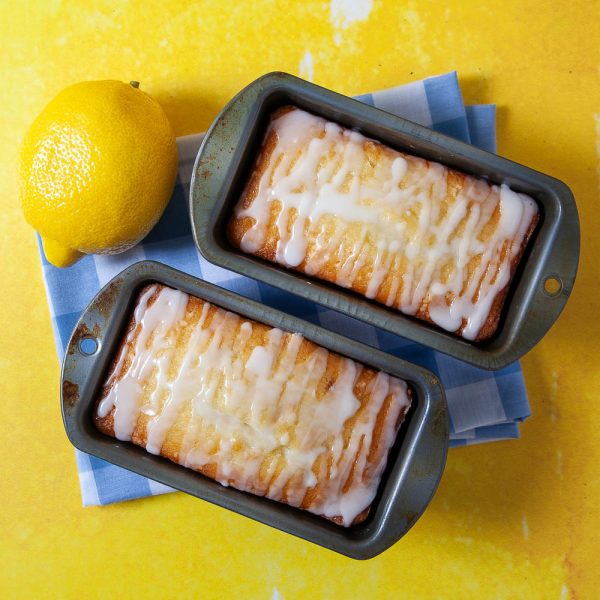 If you don't want a drizzle of the lemony glaze, the loaves can also just be dusted with powdered sugar, although I highly recommend the glaze!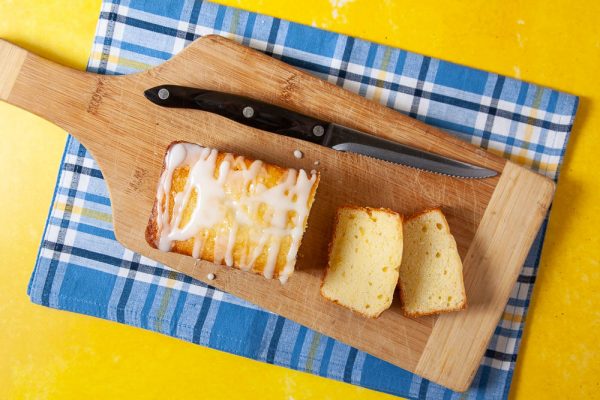 Catherine, I wish you could have a bite of this.  They were made with you in mind to thank you for all the cookbooks, and of course your generosity.  Thank you to a very special lady!

Little Lemon Loaves
Author:
Sweet Gratitude by Judith Sutton
Ingredients
2-1/4 cups unbleached all-purpose flour
1-1/4 teaspoons baking powder
½ teaspoon baking soda
½ teaspoon salt
½ pound (2 sticks) unsalted butter, at room temperature
2-1/4 cups granulated white sugar
4 large eggs
2 teaspoons packed grated fresh lemon zest
2 teaspoons pure lemon extract
One 16-ounce container sour cream (not low-fat or fat-free)
For Glaze:
¾ cup confectioners' sugar, sifted
1 to 2 Tablespoons fresh lemon juice
Instructions
Heat oven to 350 degrees F. Butter and flour six mini loaf pans, 5-1/4-by-3-by-2-inch loaf pans.
Whisk together the flour, baking powder, baking soda, and salt in a medium bowl; set aside.
In a large bowl of electric mixer, beat the butter and sugar on medium speed until light and fluffy, about 2 to 3 minutes. Scrape down the sides of bowl. Add eggs, one at a time, beating well after each addition. Beat in the lemon zest and lemon extract. On low speed beat in flour mixture in three additions, alternating with the sour cream in two additions and beating until just incorporated. Do no over-mix.
Scrape the batter into the prepared loaf pans and smooth the tops. Bake for 32 to 34 minutes or until a toothpick inserted in the middle comes out with just a few moist crumbs clinging to it, Transfer pans to wire rack and cool for 10 minutes.
, Run a knife around the edges of each pan to release the loaves, and invert onto another rack, then turn the loaves right side up to cool completely.
For glaze: Put the rack on a baking sheet. Whisk together the confectioners' sugar and 1 Tablespoon of the lemon juice in a small bowl then whisk in enough of the remaining tablespoon of lemon juice, a few drops at a time, to make a smooth glaze. Spoon about 1 tablespoon down the center of each loaf, letting some drip down the sides. Let stand until the glaze sets.