Misty W. from Alabama sent all these books for The Culinary Cellar.  I love the variety; everything from Justin Wilson to The Wizard of Oz cookbook.  I used to watch Justin Wilson and his Cajun cooking show, but I had no idea there was a Wizard of Oz book.  How fun is that?  Thank you for all these, Misty!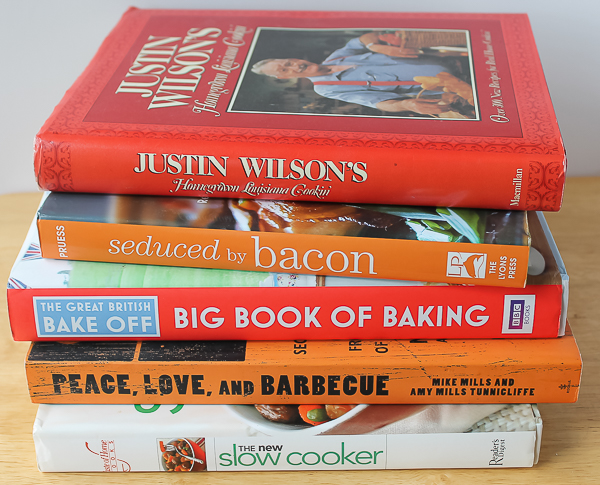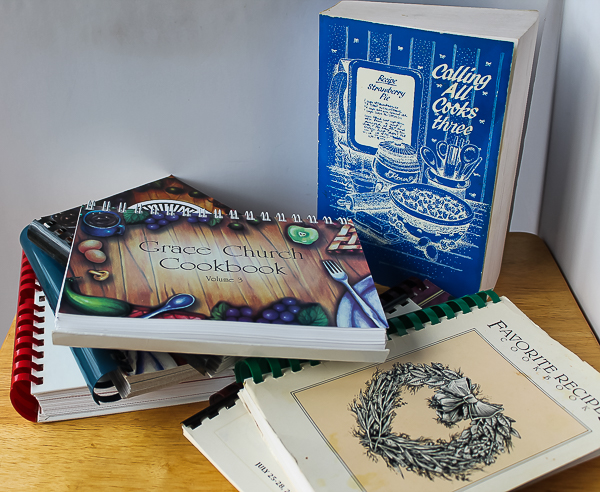 I have never written about a bacon cookbook before, plus my husband loves bacon, so that was my choice to find a recipe to make for the blog.  There are endless recipes to use bacon as this great cookbook will offer.  Not just for breakfast, but as an appetizer, in salads, soups, sandwiches, seafood dishes, meats, poultry, pasta, grains, side dishes, and even desserts.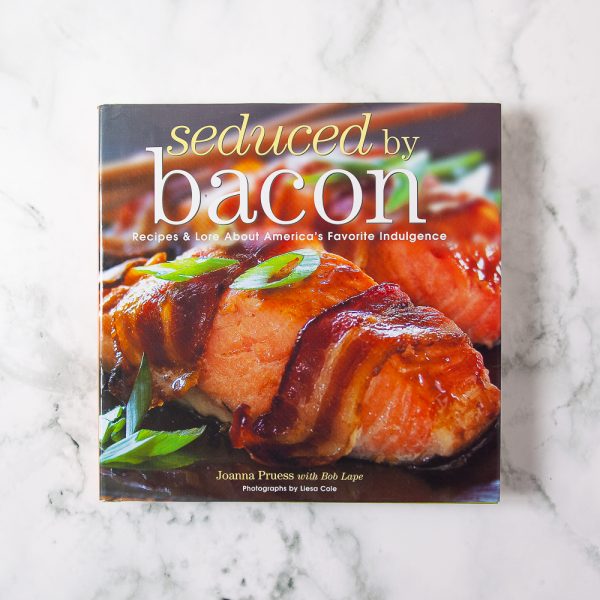 What is it about bacon that many people are simply passionate for it?  The aroma of it being prepared will actually wake up sleepyheads and they will follow their nose to the kitchen in anticipation of biting into the salty, smoky, and crunchy morsels.  It can bring back memories of home-cooked comfort food, campfires, and lazy weekends.  That is exactly the memory I have, having bacon and eggs on weekends.  Bacon just seems to make people happy.  I know it makes my husband happy which is why I chose this recipe for him.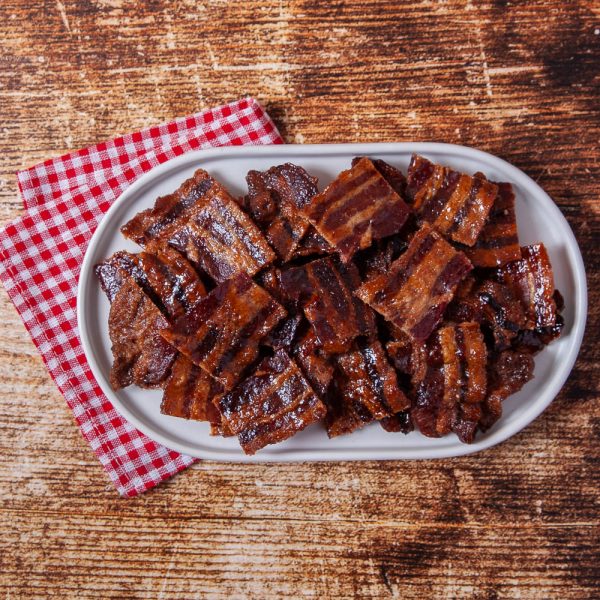 These little bites have a sweet coating that makes then even more crunchy.  The sweet-salty taste is irresistible.  Serve these on game day, or for a party appetizer and watch people smile.  Betcha they can't stop at one!  If you love bacon or know someone who does, this book is a must!

Candied Bacon Bites
Author:
Seduced by Bacon, by Joanna Pruess
Ingredients
4 slices thick-cut bacon, cooked until crisp and blotted on paper towels.
¼ cup sugar
¼ cup dark corn syrup
¼ teaspoon ground cinnamon
Dash of cayenne pepper, optional
Instructions
Heat oven to 350 degrees. Lay the cooked bacon on an aluminum foil-lined baking sheet. (I highly recommend the non-stick foil).
Combine the sugar, corn syrup, and cinnamon (and cayenne if using) in a microwave-safe bowl. Cook on high until the sugar is melted, or heat in a very small saucepan until sugar melts. Remove from heat and brush the mixture liberally on one side of the bacon.
Bake for 8 to 10 minutes or until the bacon is glazed. Carefully remove and transfer the bacon to a cutting board, glazed side up. Cut the bacon crosswise into squares and serve hot or at room temperature. Makes about 24 bites.
Thank you, Misty, and my husband thanks you!