When I received a book in the mail with this glittery New York City card, I knew it had to be something exciting. And it was.  The card was from my daughter Kristina's former talent agent, Tracy, of a few years back who has since left the agency but she keeps in touch with Kristina and heard about the Culinary Cellar flood.  She sent me this lovely card with the big bold heart and NYC letters that were almost like jewelry!  Inside Tracy expressed her desire to help with the rebuild of the cellar.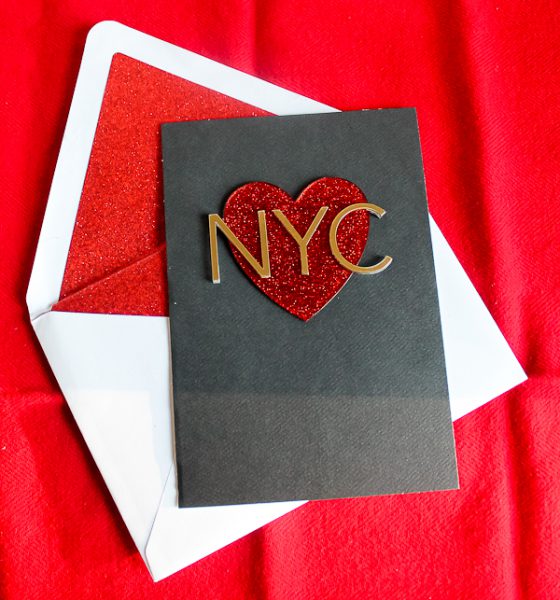 Tracy sent a good one:  Ina Garten, who I love!  I have missed her books in my cooking life.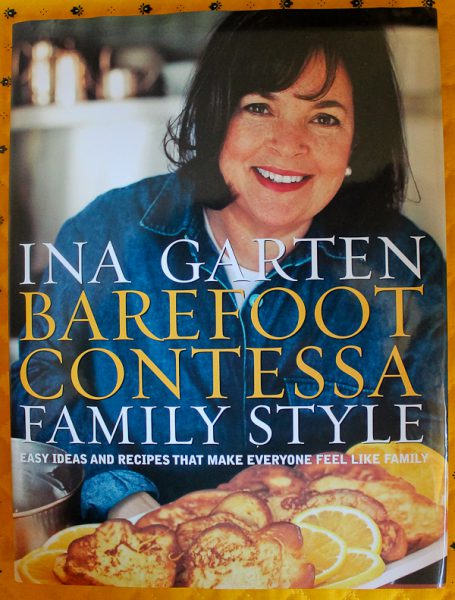 The recipes in this book are just as the title says, family style. They are the recipes meant to be passed around a table in big bowls and on platters and enjoyed with family, friends, and warm conversation.  I have to let you read a direct quote from the book because it says it all of what the recipes in this book are about:
"At the end of the day, all we have is love.  Getting love, but even more, feeling love.  It's those feelings that let me know all the suffering in the world can be healed if we just stick together.  And our families, no matter how we define them, are the glue."
Ina wants everyone who comes to her home to feel like family and create a sense of community.  People who have this kind of experience in your home will leave feeling nurtured and loved.  Now who doesn't want all this in these times?  So let's get cooking!
Since I had two of the usual summer ingredients in my kitchen, fresh tomatoes and fragrant fresh basil, I searched the index for a recipe using the two.  I found a lovely and simple salad of brown rice, tomatoes, and basil.  Done.  I love all three and it sounded like a great lunch.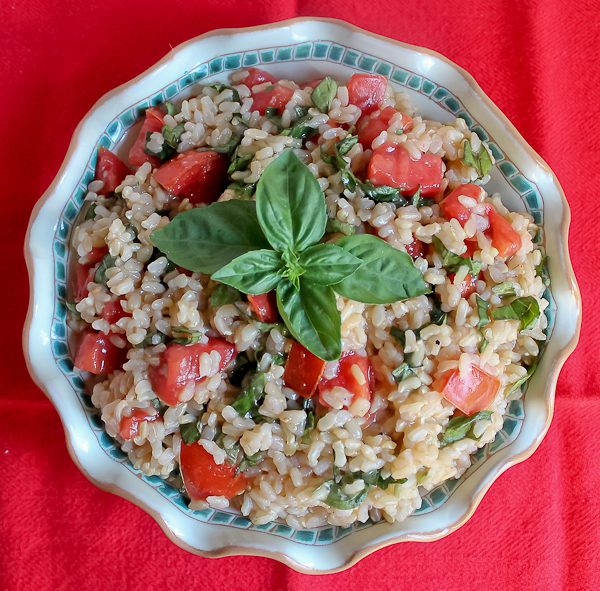 How good does THAT look? (As Ina often says, if you watch her show)  It was wonderful.  Colorful, appetizing, and good for you!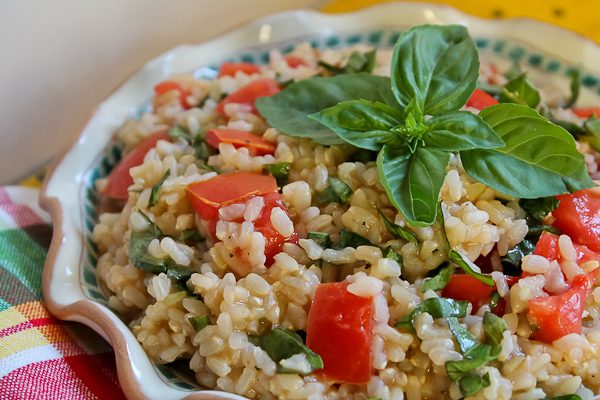 All you do is cook the brown rice, mix in a dressing of champagne or rice vinegar, olive oil, a bit of sugar, salt, a grind of black pepper, and of course the chopped fresh tomatoes and fresh basil. It smells heavenly.  It's best served at room temperature which makes it great for a buffet table.
Good to have you back in the kitchen, Ina.  I'll be cooking more from the book.
Thank you, Tracy!  It was a perfect choice.

Brown Rice, Tomatoes & Basil
Author:
Ina Garten, from Barefoot Contessa Family Style
Ingredients
1 cup Texmati brown rice
2 teaspoons kosher salt, divided
¼ cup champagne or rice wine vinegar
2 teaspoons sugar
1 Tablespoon good-quality olive oil
Freshly ground black pepper
1 pound large ripe tomatoes, chopped
Instructions
Bring 2-1/4 cups water to a boil and add the rice and 1 teaspoon of the salt. Return to a boil, cover and simmer for 30-40 minutes or until the rice is tender and all the water is absorbed. Transfer rice to a bowl.
Whisk together the vinegar, sugar, olive oil, remaining teaspoon of salt, and pinch of pepper. Pour over the rice in bowl. Add the tomatoes and basil. Mix well and check seasonings. Serve at room temperature. Garnish with fresh basil sprigs, if desired.