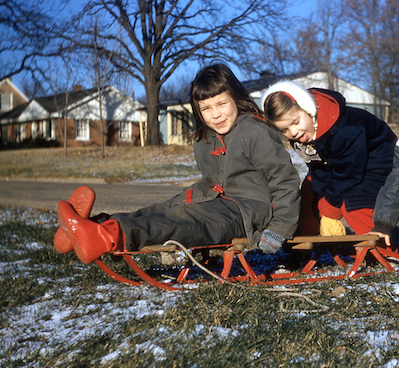 My friend Linda might as well be my sister.  We have been friends since we could walk and lived one house away from each other growing up.  We shared a love of peanut butter and potato chip sandwiches, Barbie dolls, Ken the Good Humor Man, playing in my backyard playhouse built by my grandfather, and our mom's cooking.  We were always eating at each other's houses, usually because we were having too much fun playing and didn't want to separate.  We both had great moms who were also friends and they used to swap recipes.
About a week after the flood that destroyed my cookbooks and recipes, I received a letter from Linda. Enclosed were three recipes that Linda said she had found in her mother's recipe box.  There were two of my mother's and one of my grandmother's.  She also told me a story I didn't know, that her mother-in-law lost 90% of her belongings in a devastating Nashville flood in 2010.  Linda understood the losses involved in a flood and knew these recipes would be precious to me.  She was so right.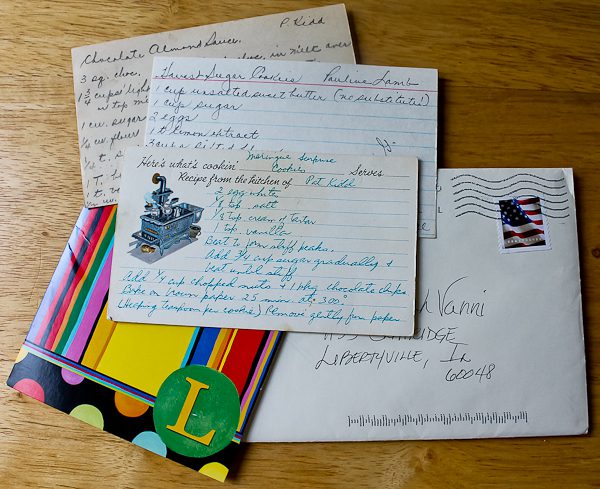 The recipe I remember the most is my mom's "Meringue Surprise Cookies."  The surprise is chocolate chips inside.  Lots of memories in those simple cookies.  I love how she used to line a cookie sheet in brown paper, meaning a cut apart grocery bag.  That was the days before parchment paper!  I can still see those cookies sitting on the crinkled up brown paper as they came out of the oven.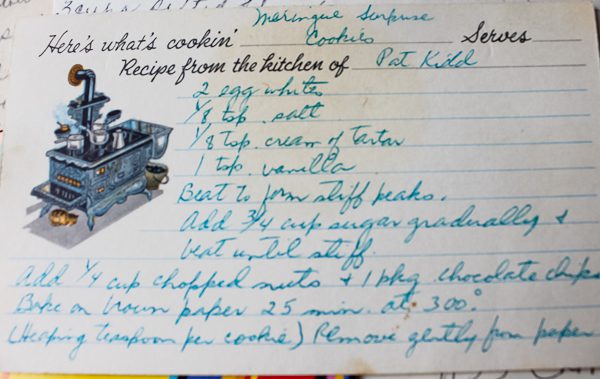 Then last night something else happened.  Sometimes when Linda and I used to call each other, even into adulthood, we would both say, "I was just thinking about you!"  Funny how that happens, but I think it does when you have such a strong bond with someone.  With my own girls, I will have my phone in hand ready to call one of them and it rings – and it's one of the girls.  So last night I was looking at the recipes again and decided I would make the meringue surprise cookies sometime soon.  It was getting late so I did what I always do every night – go check the front door to make sure it's locked before heading upstairs.  I opened the door to see what the night air felt like and there was a package on the front porch.  It must have been there since late afternoon.  It was from Linda.  I knew this was going to be special.
I opened the card first.  The front had a quote from JFK that read:
"We must find time to stop and thank the people who make a difference in our lives."
Inside it read:  "Thanks for making a difference."
Linda enclosed a pile of cookbooks and in the note said she hoped it would help rebuild the Cellar.  She went on to say how we share a bond that not everyone experiences, and this bond ties us forever.  Linda recalled the memories of sitting in my mom's kitchen taking in the aromas of whatever was baking that day or even just a simple sandwich.  She told me that "your appreciation for not only the taste satisfaction of filling our stomachs, but also the appreciation and understanding of the love and the story of family gatherings brings joy and love to our lives.  Build again and share new stories of love and nourishment!"
And that's exactly what I plan to do and what the new Cellar is all about.  I think Linda knows me pretty well.
Linda also enclosed some lovely oils because she's a comforter and caregiver like her own mom.  She gave an explanation what each oil does for the body and helps get through challenges.  Sounds good to me!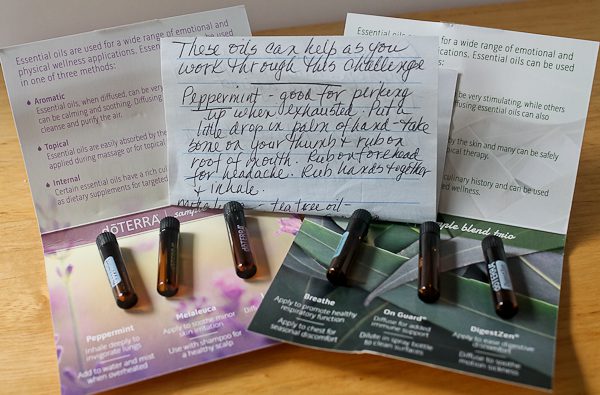 And the books!  Couldn't have been more perfect:  Another Julia, which makes three different ones I have received now; a vintage Betty Crocker; the revised Fannie Farmer from the Grandmother's original version; and The Year-Round Holiday Cookbook, probably one of my all-time favorites.  I had made almost every recipe in that book over the years and I can't begin to say how excited I am to have it.  It's like Linda knew all that I needed: a Julia, a Betty Crocker, a revised classic, and an all-time favorite.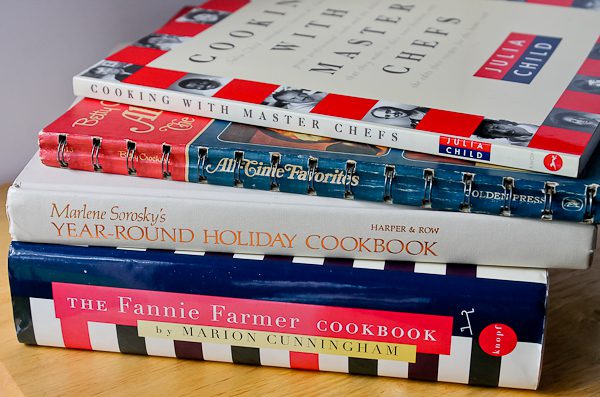 Thank you, Linda, for these treasures and memories but mostly I am thankful for you in my life.  It would never have been the same without you.