As we all know, our country is very diverse.  And isn't that a good thing, because how boring would it be if everything and everyone was the same?  Same goes for our dynamic food culture.  Every restaurant can't have Michelin stars or even white linen tablecloths.  And then there are some that will serve you on paper plates.
Which brings us to Learned, Mississippi.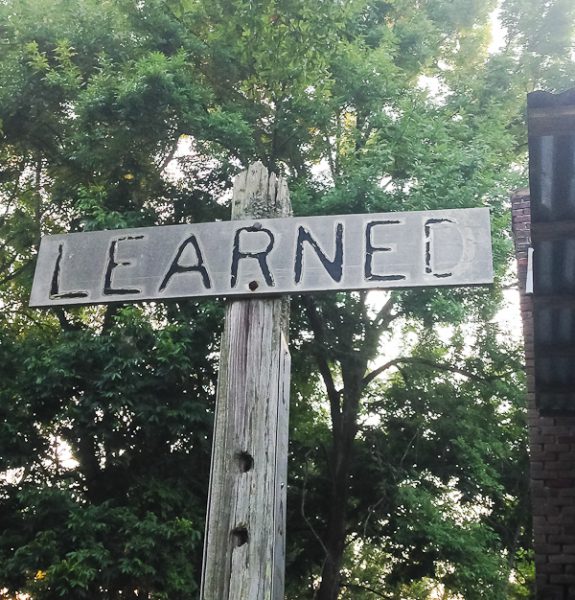 It took quite a few long and winding roads to get us to Learned, and suddenly we turned a corner where time stood still at the corner of Main and Pine.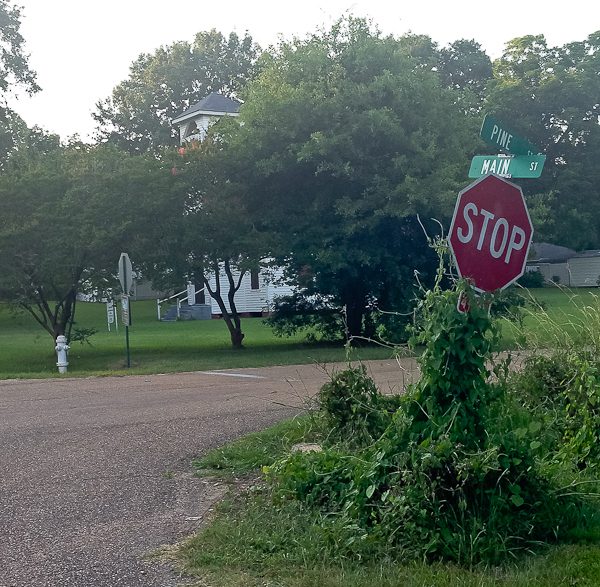 We spotted an old church, and looking down Main Street, a few old ramshackle buildings.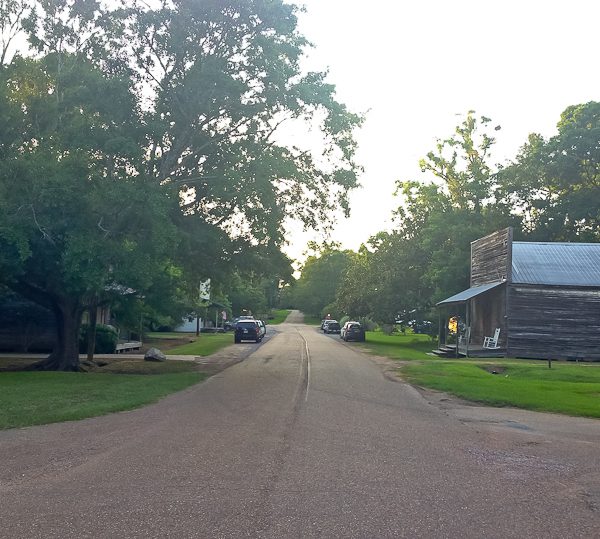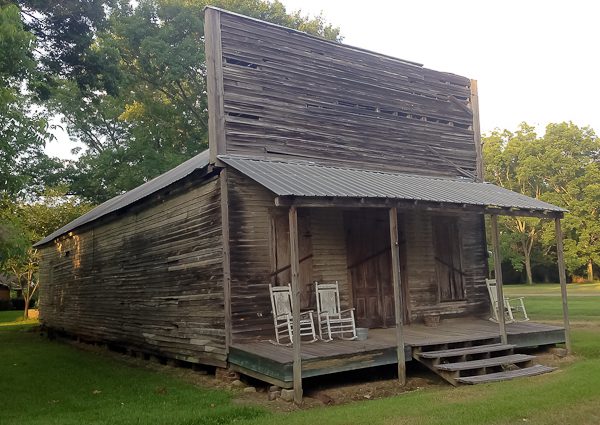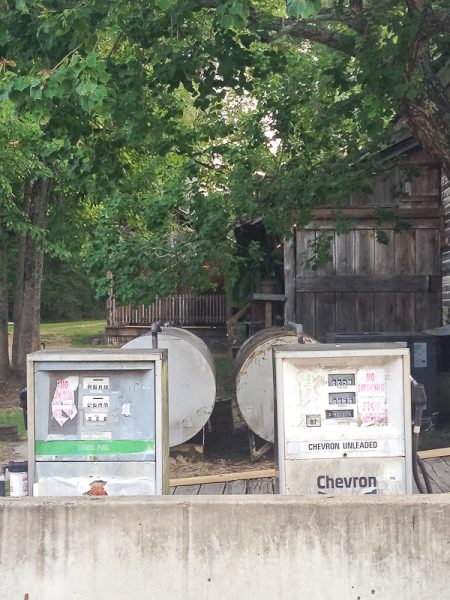 I don't think anyone pumps gas from here anymore.
Had there not been other cars (and the old gas pumps) in sight, it would have looked like an Old West abandoned town.  Most of the cars were parked around the building on the corner.  On the front was the name H.D. Gibbes & Sons, built in the 1890's and still owned and operated by the same family.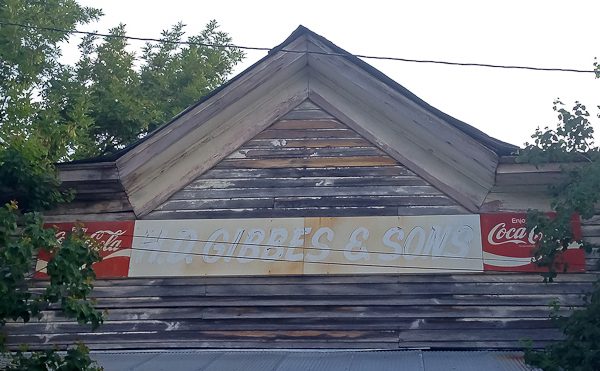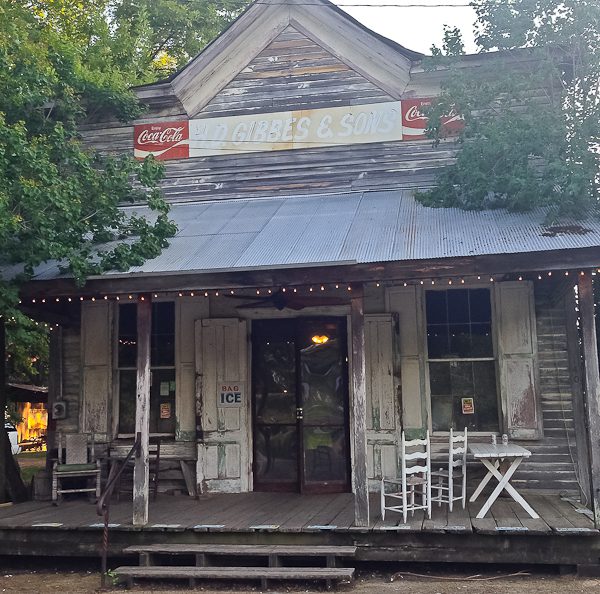 As it turned out, this was our destination.  The restaurant.
I don't think we are in Chicago anymore…
After our initial shock at the shack, my daughter Kristina and I grabbed our cameras and knew we had a real old American Southern treasure in front of us and we couldn't wait to start exploring.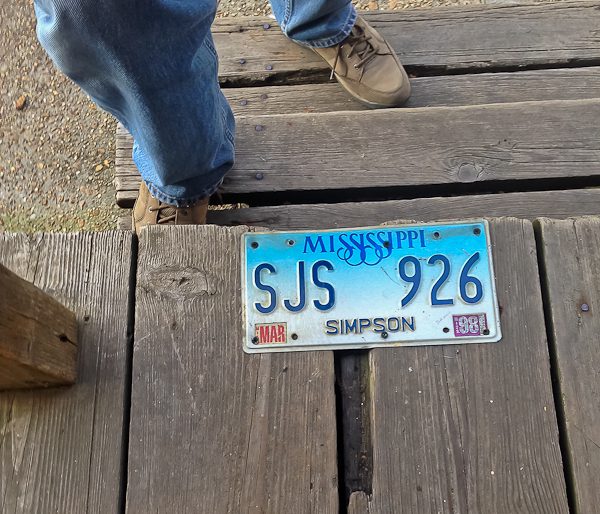 Mississippi license plates line the planks around the front porch.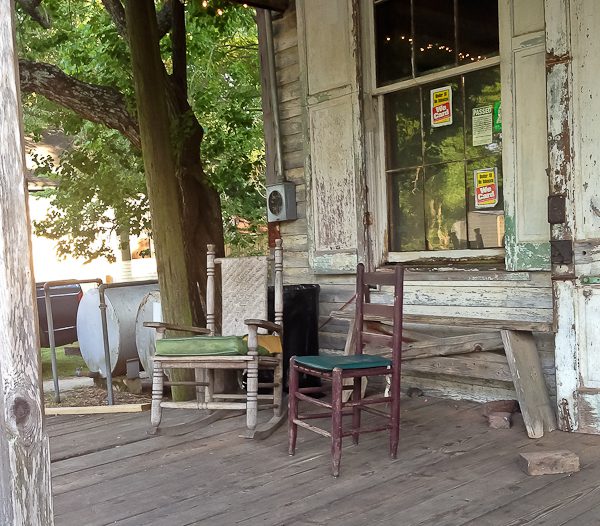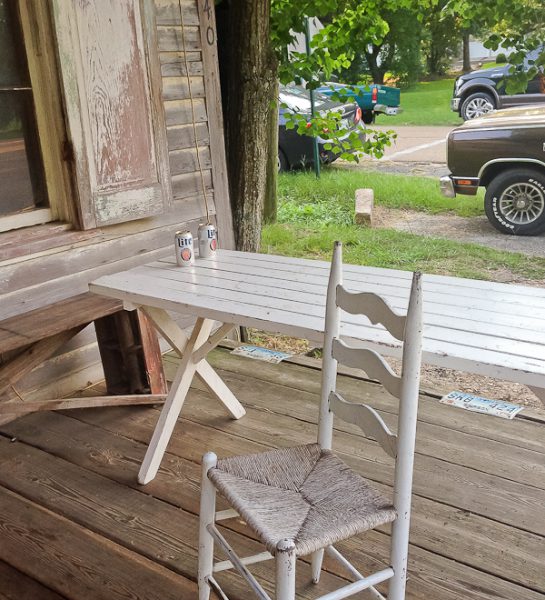 Set a spell and make yourself at home.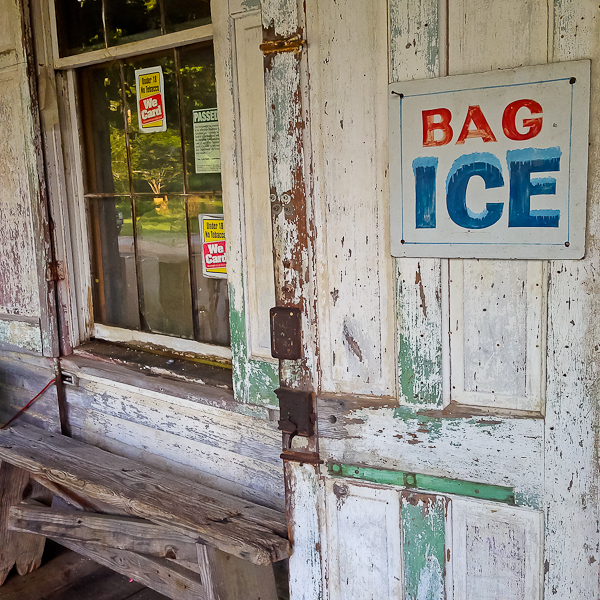 Upon opening the old screen door, we could see a long table down the middle, and on both sides, shelves of stuff.  Just old stuff everywhere.  I can't even describe everything in this store, which also doubles as a Learned version of 7-11 with some staples for the house like batteries, some canned goods, and small kitchen items.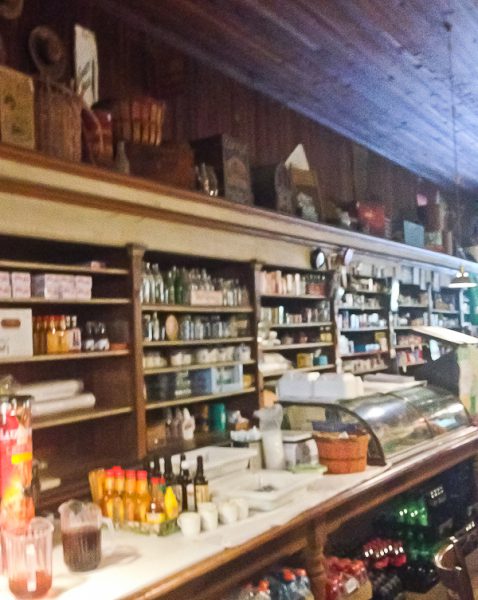 We were fascinated walking around the small store looking up and around at the shelves and cases.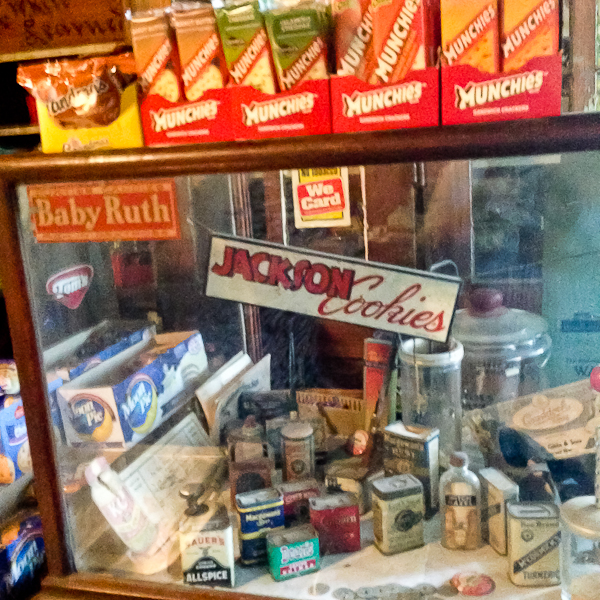 I really wanted to know what a "Jackson Cookie" was but never did find out.  If anyone knows, please tell me.  I would love to make some.  I also would love to have that cool old sign!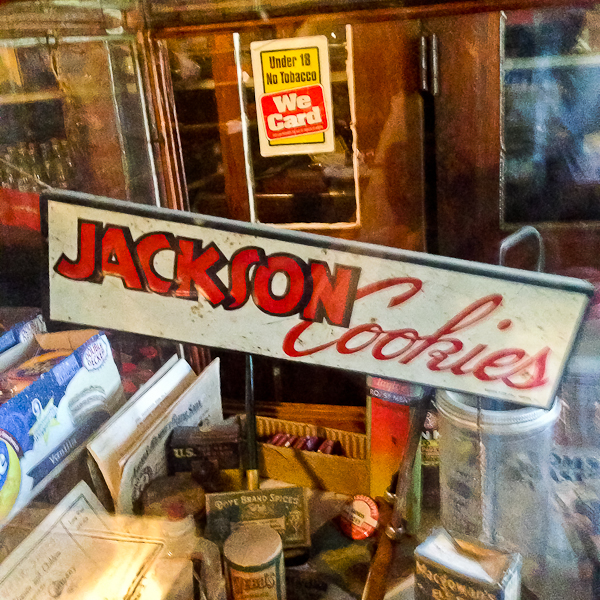 Since it was the 4th of July weekend, there were red, white, and blue cookies for sale.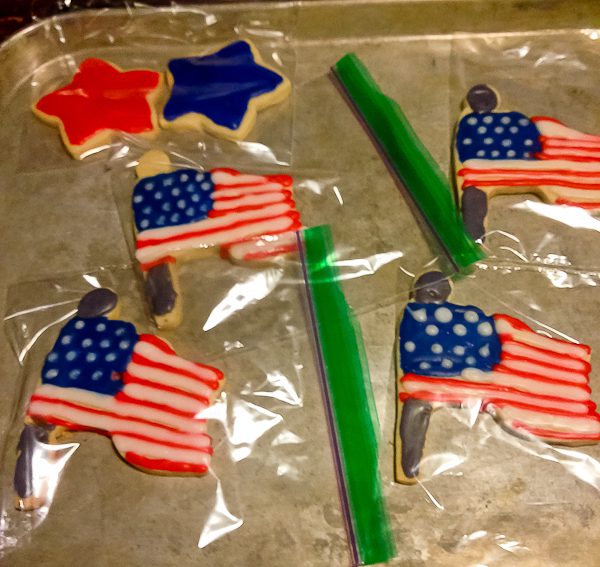 We finally sat down at a table by the front screen door with a view of Main Street and a delightful basket of apples behind us.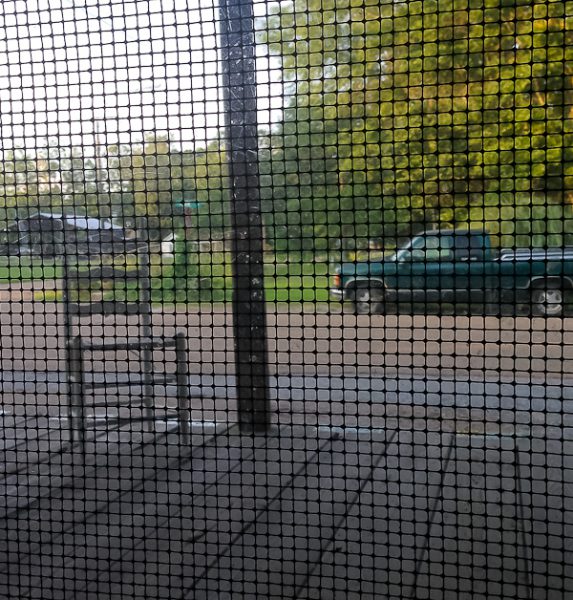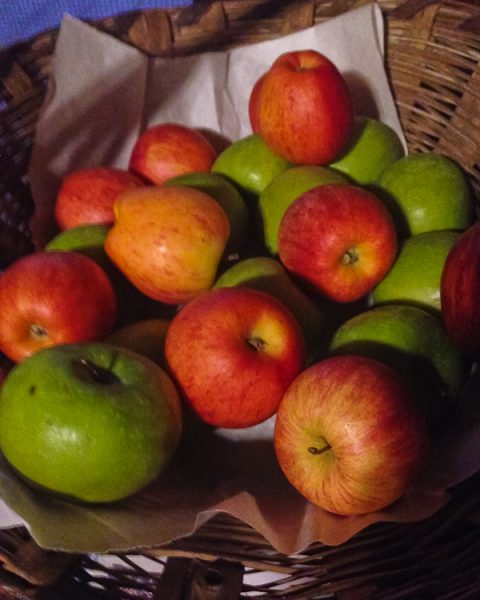 The waitress brought us our water in a cup that tried to explain it all:
 "What'd ya expect from an old broke down store?"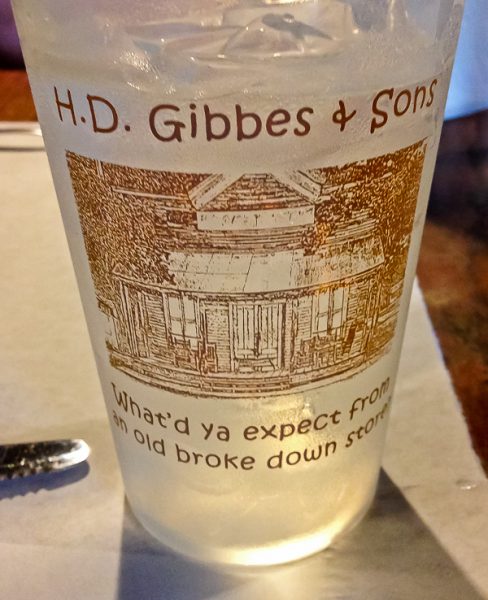 The dinner menu is very simple.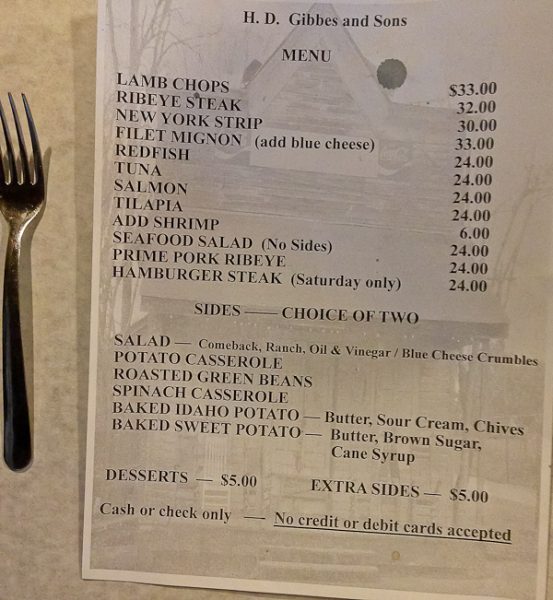 We heard the steaks were the favorite, so I went with the filet mignon with blue cheese, and a choice of two sides.  I knew I wanted a salad but had never heard of "Comeback" dressing before.  We were told it is a dressing that is only known around Jackson.  It is basically a spicy version of Thousand Island.  All served on a paper plate. Thank goodness the utensils were not plastic.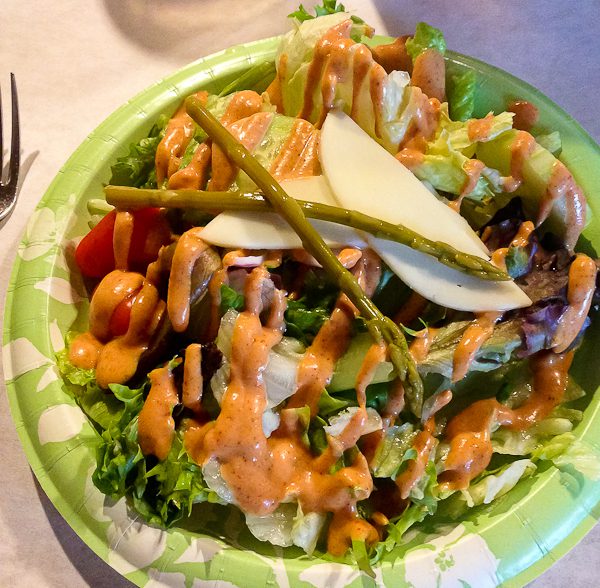 I had to try the Southern potato casserole, which turned out to be a huge serving, bigger than the steak, and next to it was a large chunk of garlic bread.  If you don't eat carbs, or like fried foods, you could find your yourself in a pickle, dining in Mississippi; fried pickle, that is…  That's the blue cheese for the steak in the Dixie Cup.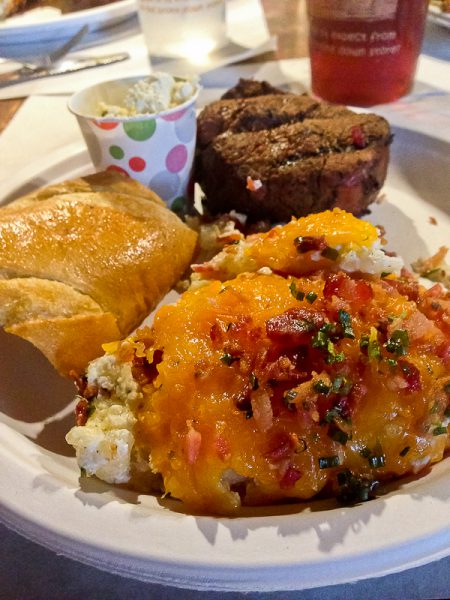 Dessert was a mini Buttermilk Pie with a small scoop of vanilla ice cream.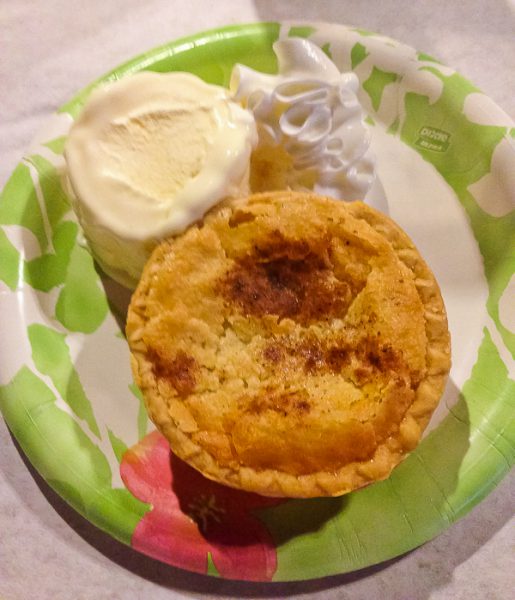 There was a country singer in the room, sitting in a small chair between some of the cases.  Not only was he gracious enough to sing happy birthday to my husband Bill, but the whole room joined in.
Daughter Kara and her husband took a little walk down the street after dinner and decided to rest on one of the old rocking chairs.  You see, Kara is expecting her first baby and my first grandchild and they need their rest. Don't you want to ask me how excited I am to be a grandma?!  I have a feeling you will be finding out on future blogs!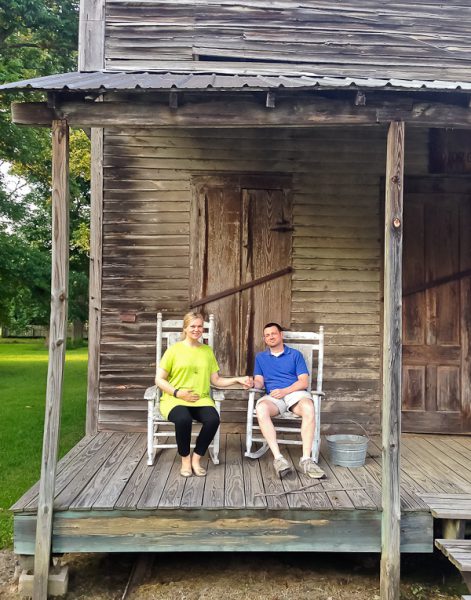 All in all, it was a fun, interesting and very different experience, one I am so glad to have participated.  The next day was the 4th of July where we enjoyed fried catfish and hushpuppies in an 1840's Southern mansion.  How much more Southern could our weekend have been?
When Bill and I returned home from the trip around dinner time on Tuesday, the 5th, we had veggie omelets and whole wheat toast, y'all!