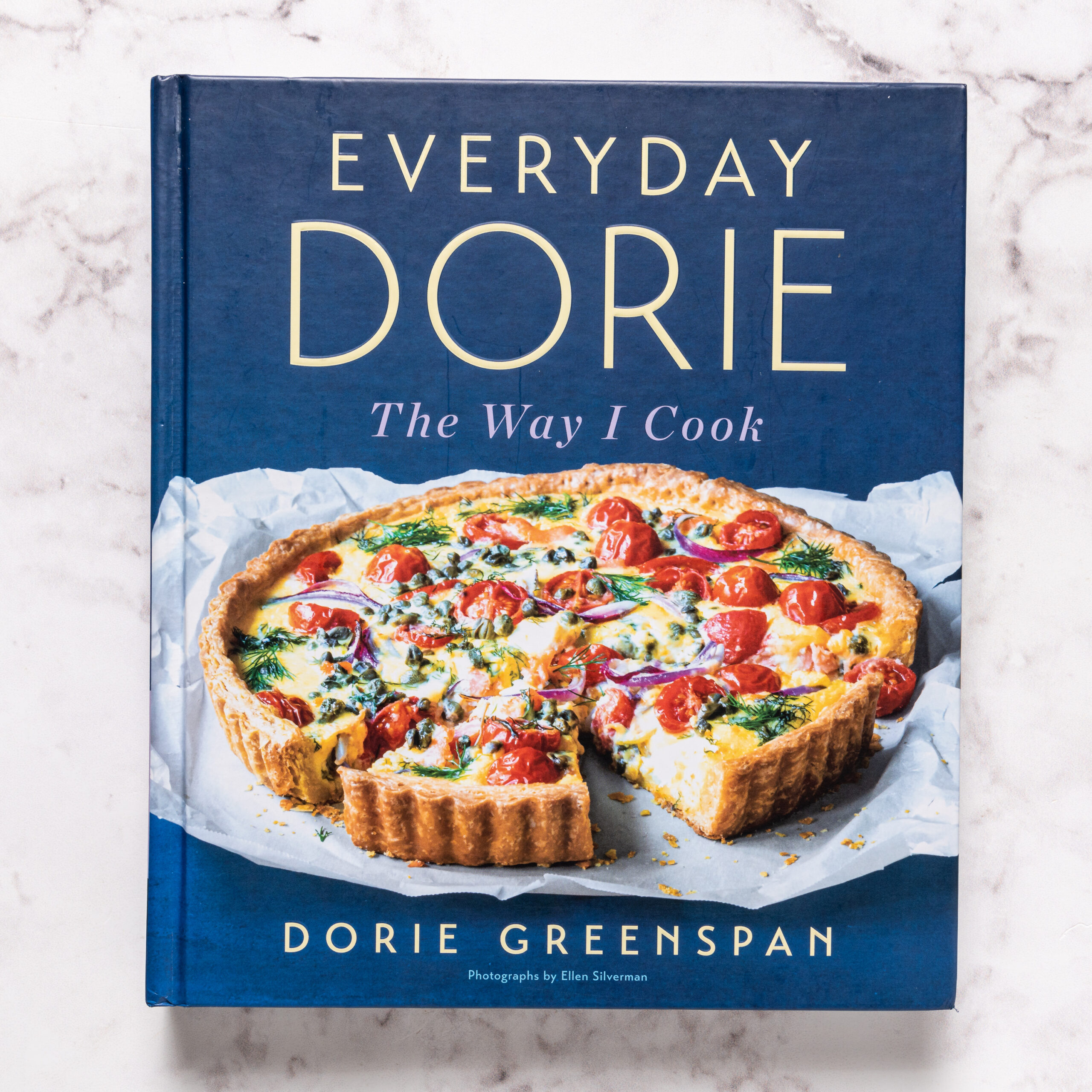 In all of Dorie Greenspan cookbooks there is not one recipe I have made that hasn't been wonderful.  Dorie's recipes work and the love she puts into her food is obvious.  In the intro to this, her latest book, Dorie explains that these are recipes for how she cooks all the time.  They are simple, comforting, and satisfying.  Her favorite kind of food is what she calls "elbows-on-the-table" meals that are casual and put people at ease, share stories, and pass second helpings.  And believe me, you will want second helpings of Dorie's food.
This James Beard Award-winning chef says she loves to sneak in little unexpected surprises, especially one that we all think we know well.  That was the first kind of recipe I sought out in the cookbook.  What's better to try than spaghetti and meatballs with a couple of fun twists I never might have tried.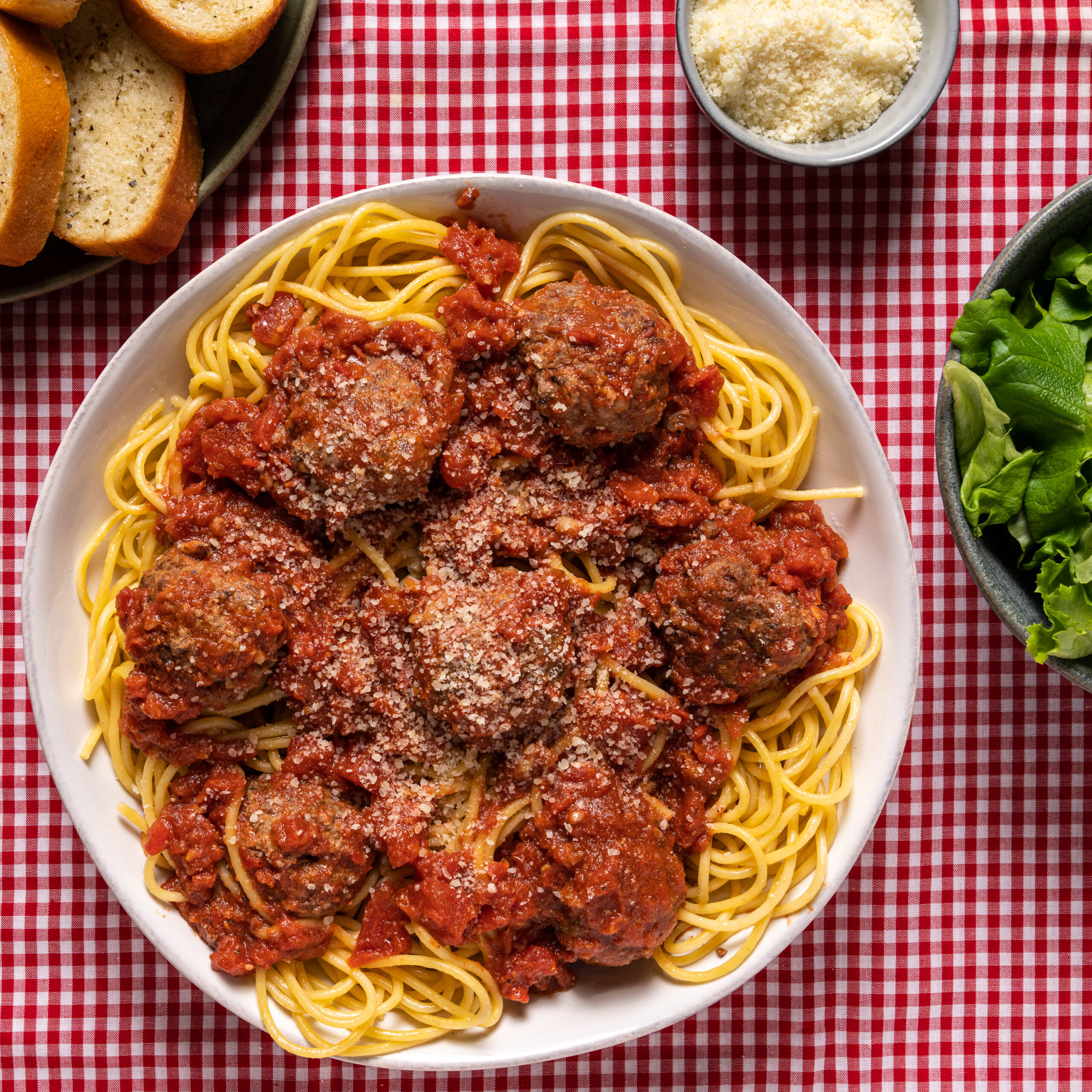 Dorie's meatballs are made with ground beef and hot Italian sausage but with the addition of rolled oats and chopped walnuts.  For the sauce she added a touch of balsamic vinegar.  Best meatballs and spaghetti ever!  I doubled the recipe so I could share it with my daughter Kristina and her husband Joe.  Kristina said when Joe took his first bite of a meatball, he asked, "Are there walnuts in here?"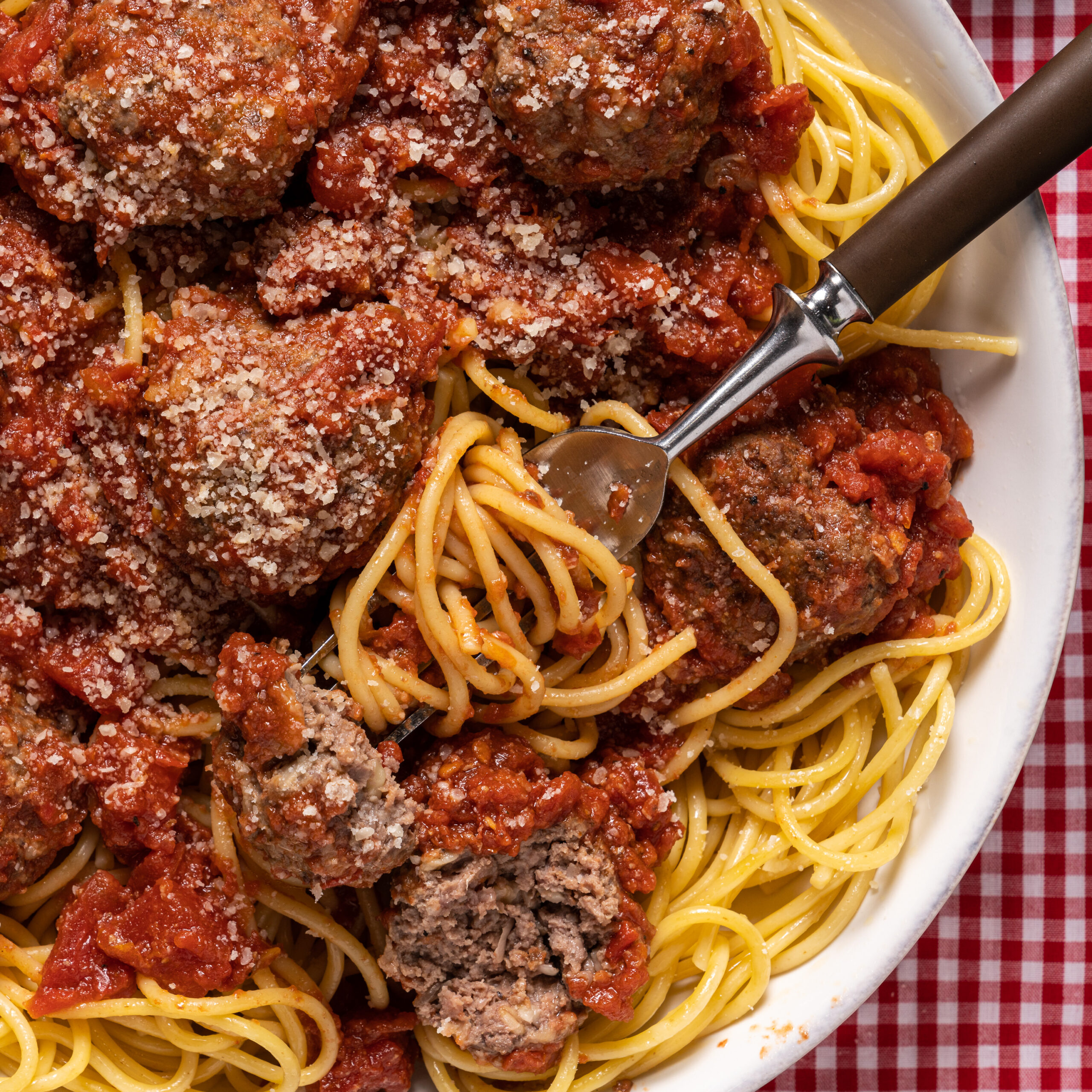 The cookbooks has seven chapters starting with Nibbles, Starters, and Small Meals with favorites such as pimento cheese, deviled eggs (with crab), various dips, rillettes, tarts, and galettes.  Next is Soups and Salads with a fresh Corn Chowder and four more chowders; soups with squash, beans, meatballs, and all kinds of vegetables.  My favorite salad is White Beans and Smoked Fish.  Chicken, Meat, Fish and Shellfish are my next chapters to try, especially the Sweet Chili Chicken Thighs, Herb-Butter Chicken, Bourbon-Roasted Pork Loin, Stuffed Cabbage, Beef and Beer Stew, Twice-Flavored Scallops, Shrimp Tacos, and Holiday Fish Soup. The Vegetable chapter has a Savory Bread Pudding, Ginger Fried Rice, Butter-Poached Corn with Egg Noodles, and Sweet and Smoky Roasted Carrots.  The Dessert chapter will blow you away.  Favorites like Chewy Chocolate Chip Cookies, Bundt Cakes, Coffee Cakes, Cheesecakes, Pies and Tarts, Crisps and Cobblers, and too many to name.  The last two chapters include basics like salad dressings, pie doughs, and sauces; and a list of specialized ingredients and some substitutions.
You will want to spend an afternoon going through the book and planning meals, then share with family and friends with "elbows-on-the-table."  Start with this wonderful Meatballs and Spaghetti."

Dorie's Meatballs and Spaghetti
Author:
Everyday Dorie from Dorie Greenspan
Ingredients
For the Sauce:
One 14-1/2 ounce can whole tomatoes or diced tomatoes with their juice
One 14-1/2 ounce can crushed tomatoes
2 garlic cloves, pressed or minced
1 Tablespoon sugar
1 teaspoon balsamic vinegar
1 teaspoon fine sea salt
½ teaspoon freshly ground pepper
For the Meatballs:
1 pound ground beef, not too lean
½ pound hot Italian sausage meat
½ cup finely chopped onion, rinsed and patted dry
¼ cup rolled oats (not instant)
¼ cup chopped walnuts
1 Tablespoon chopped fresh herbs, such as thyme, oregano, rosemary/and or basil (or more if you like)
1 teaspoon fine sea salt
½ teaspoon freshly ground black pepper
1 large egg, lightly beaten
2 Tablespoons olive oil, or more if needed
¾ pound spaghetti
Grated Parmesan, for serving (optional)
Finely chopped fresh herbs, for serving (optional)
Instructions
For the Sauce: If using whole tomatoes break them up with your hands and place in a large saucepan, or use diced tomatoes. Add all remaining sauce ingredients and stir to combine. Place over very low heat, cover, and let cook while you make the meatballs.
For the Meatballs: Put all ingredients in a large bowl, except for the egg. Gently mix with your hands until evenly blended. Add the egg and mix just to combine. Form into 24 to 28 meatballs, being careful not to work the meat too much. Have a large plate ready with double-thickness of paper towels. Warm the oil in a large skillet over medium heat. Add meatballs, without crowding, and cook, turning as needed, until browned on all sides. You just want to sear the outside, not cook through. Transfer meatballs to the prepared plate to drain then drop into the sauce. Push meatballs carefully around to submerge them, then cook at the lowest possible simmer for 1 to 1-1/2 hours.
When the meatballs are almost ready, cook the spaghetti following package directions; drain well. If the pot with the sauce is big enough, add the spaghetti and stir, or place pasta in a large bowl and pour over the meatballs and sauce. Finish with Parmesan and additional chopped herbs, if using. Serves 4-6.