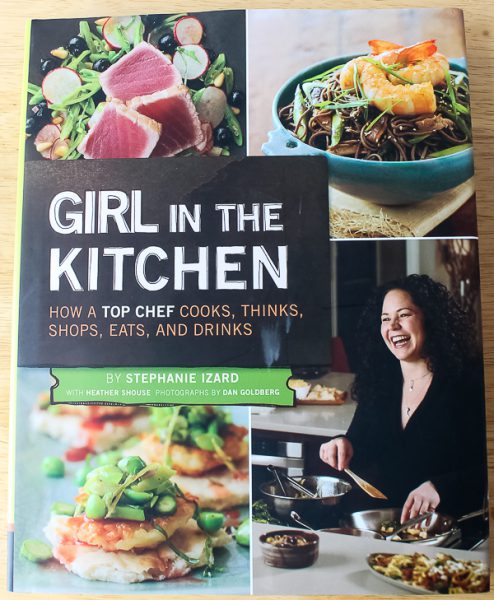 Girl in the Kitchen from Top Chef winner Stephanie Izard was a Valentine's Day gift from my husband Bill and daughter Kristina, when they happened to be in Chicago this past Valentine's Day.  Kristina and I had a fabulous dinner back in 2012 at her first restaurant, Girl and the Goat, and Kristina wanted to check out her second, Little Goat which is right across the street.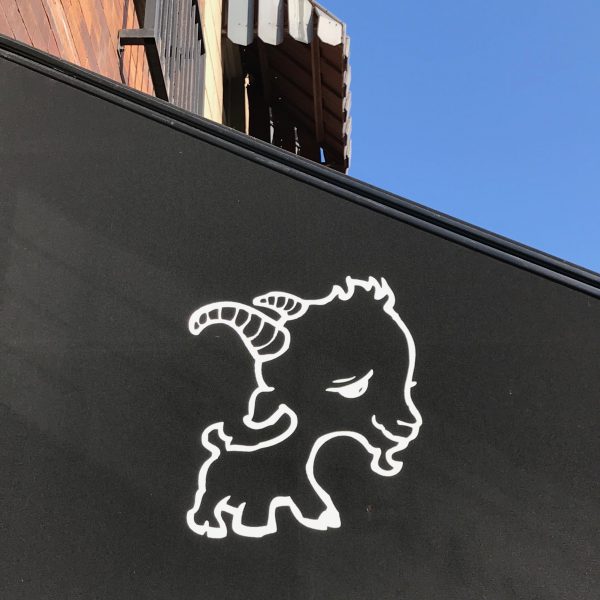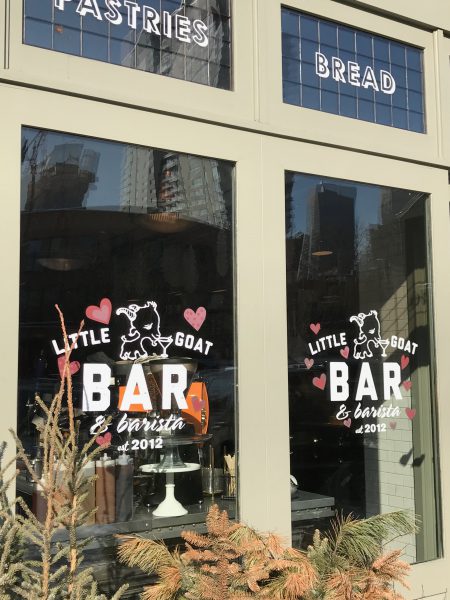 Since it was Valentine's Day, the place was decked out in hearts!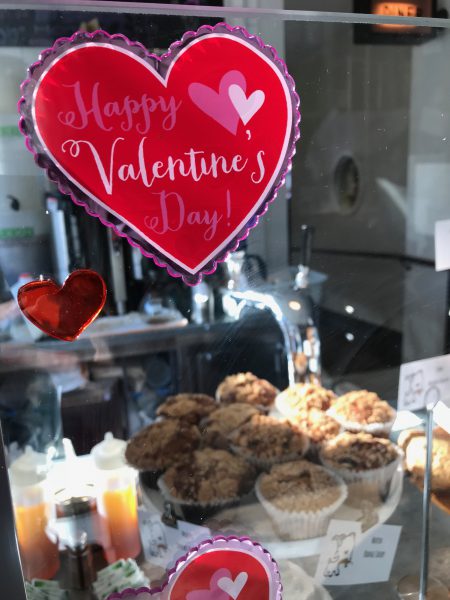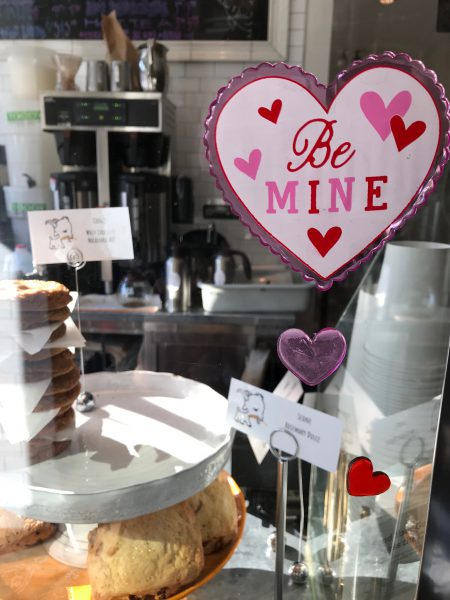 Little Goat also sells the chefs' line of products.  Kristina said they all looked so good, she didn't know which to choose!  She settled on a Korean cooking sauce and a cheesy dry spice mix, both fabulous.  I sprinkled the cheese spice mix on popcorn.  I will never have popcorn any other way now!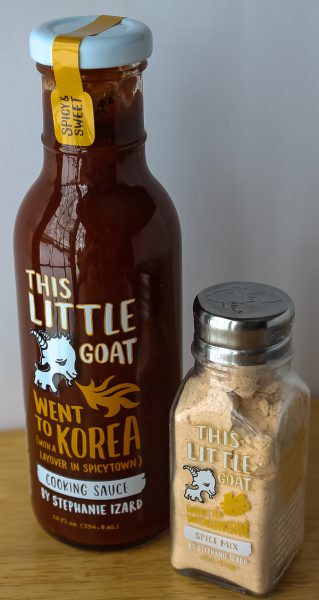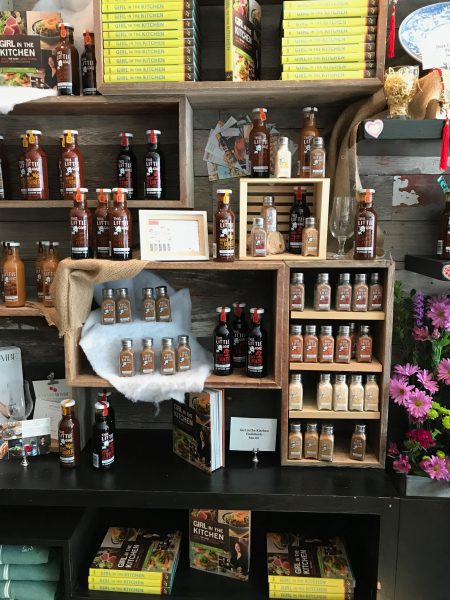 Look at all the products!
Back to the fabulous (signed!) cookbook.  I made a list of what I wanted to try right away, but for the blog today it had to be a salad.  I couldn't resist the title of Avocado, Endive, and Apple Salad with Grapefruit Vinaigrette.  Believe me, it tastes as good as it looks.  Isn't it gorgeous?!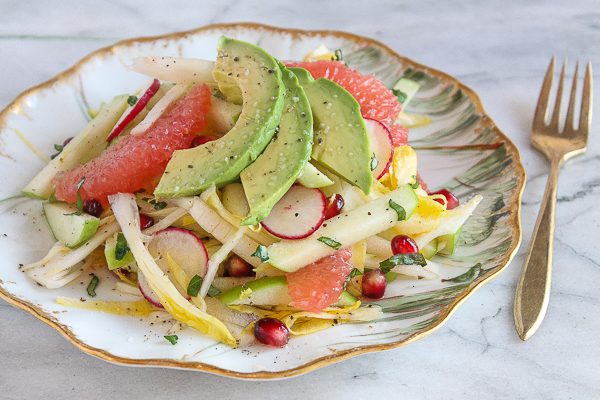 So here's what else I found out about the chef from the intro in the book-  She's a self-proclaimed cookbook addict!  Girl after my own heart.  As a child, Stephanie said she, her mom, and her sister would sit around the kitchen table flipping through cookbooks and writing down menus for the week and taping to the refrigerator door.  Her friends would always watch for the menus so they would show up for their favorite dinner!  Now Stephanie says she uses cookbooks for inspiration, recipe title ideas, and while glancing at photos that remind her if she hadn't used a certain food item for a while.
The recipes in this cookbook are divided into Starters, Soups, Salads, Pastas, Mains, Sides, and Extras.  I love cookbooks where I feel the writer's passion for what they do, and you can picture the finished dish in your mind without even seeing a photo.  Stephanie does all that in spades.  I promise you will love this cookbook.  I anxiously await her next one.

Avocado, Endive, and Apple Salad with Grapefruit Vinaigrette
Author:
Girl in the Kitchen by Stephanie Izard
Ingredients
GRAPEFRUIT VINAIGRETTE:
2 Tablespoons extra-virgin olive oil
1 teaspoon honey
1 ruby red grapefruit, cut in supremes, cut over a bowl to catch the juice
1 Tablespoon chiffonade of basil (about 4 leaves)
Kosher salt
Freshly ground black pepper
SALAD:
2 heads Belgian endive, cored and thinly sliced
1 Granny Smith apple, julienned
⅓ cup pomegranate seeds
2 radishes, thinly sliced
Salt
Freshly ground black pepper
1 ripe avocado
Instructions
To make the vinaigrette: In a small bowl, whisk the olive oil and honey into the grapefruit juice, then stir in the grapefruit supremes and basil. Season with salt and pepper.
To make the salad: In a large bowl toss together the endive, apple, pomegranate seeds, and radishes with the vinaigrette. Season with salt and pepper and set aside.
Cut the avocado in half and remove the pit. Cut each side in half again, creating four quarters. Scoop the flesh from the skin with a large spoon. Thinly slice each quarter of avocado lengthwise and fan the pieces onto four plates. Top the avocado slices with evenly divided portions of the salad and serve. (Note: I fanned the avocado pieces on top of the salad because I liked the way it looked in the photo)