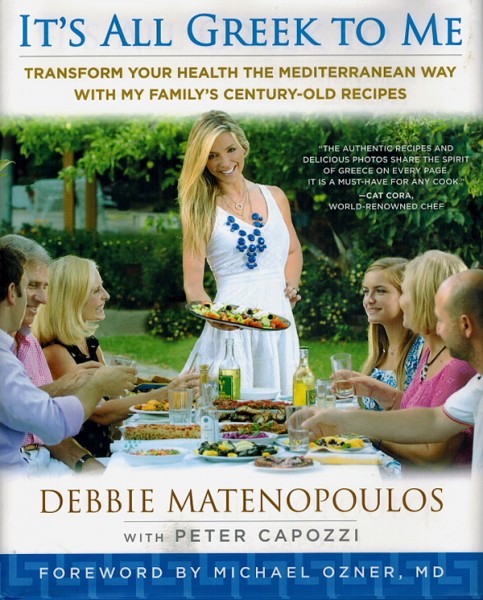 I love ethnic cookbooks, especially from places that I have yet to visit.  I have not been to Greece, but love Greek food.  Since I have not enjoyed the country, I appreciate recipes from someone who knows what they are talking about and what their culture has to offer in the way of food.  Before I even read the recipes, I was impressed with the fact that Debbie Matenopoulos grew up in a traditional Greek household and the first member of her family born in America.  Debbie learned to cook from her mother, aunts, cousins, and sister.  I can't think of better teachers!  She says, to Greeks, food is not just food.  It represents love and family, and sitting down at the table together.  Those are the kind of recipes I am interested to make, and Debbie didn't let me down.
Healthy Mediterranean food is non-processed using the bounty of land and sea.  Debbie's recipes are flavorful and heart-healthy, and have been passed down in her family for generations.  The cookbook is also filled with Greek culture through her stories and the beautiful photos.   There is a Greek concept known as "philotimo" which is a way of being in the world and relating to others.  It is about doing what is right, sharing, showing the world your character, and enveloping  the unconditional love of family and friends.  Philotimo is about expressing total gratitude for life.   In this spirit, Debbie shares her family with us through her recipes.  I couldn't wait to begin cooking from the book.  (You can, too!  Keep reading to see how you can enter to win this cookbook for yourself)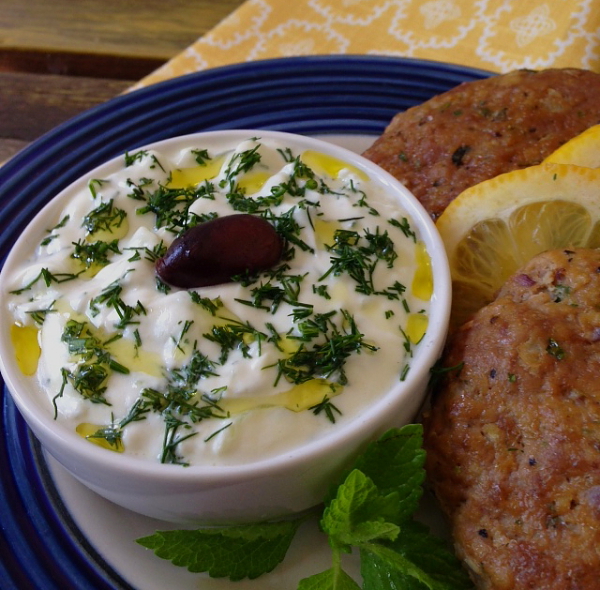 One of my favorite Greek dishes is tzatziki, which is a garlic yogurt cucumber sauce.  It's like the Greek version of putting ketchup on a hamburger, but instead is served traditional with a gyro.  It can also be a sauce for fish, or even used as a dip for vegetables.  However, you really have to like garlic!  And I do.  I have loved tzatziki for a long time, but Debbie's version is one of the best I have ever tasted.  I made it to pair with her Greek hamburger patties made with onion, oregano, lemon juice, and fresh mint.  Delicious.
Another dish we enjoyed was the pork in white wine sauce, and I served it with the carrot-parsley rice pilaf which bakes in the oven.  It smelled heavenly while baking, along with the pork simmering on the stove top.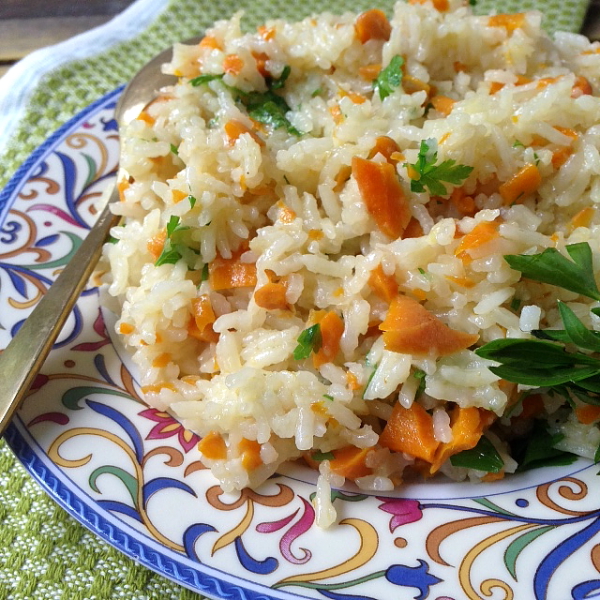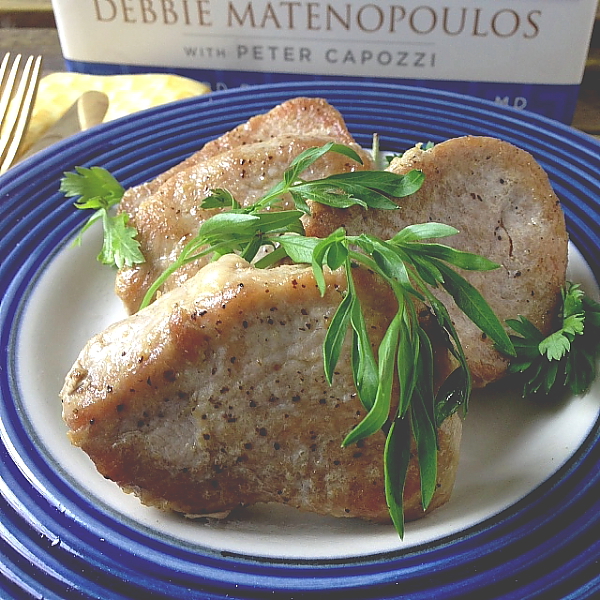 My book is filled with post-its, ready to try more recipes.  The intriguing chapters include appetizers, sauces, salads, phyllo pastries, soups, stews, seafood, vegetarian, meat, poultry, rice, and of course, some delectable sweets.  I was able to communicate some questions with Debbie herself via email, and she said her favorite dish to be served at family gatherings is pastichio, which is basically a Greek version of lasagne, but using ground lamb, feta cheese, and a touch of cinnamon. It's on my list to make.   I asked Debbie what was her favorite kitchen gadget and she replied that is it her hand mixer because of the memories of cooking with her mom when she was a young girl.
What I was most curious about was whether or not Debbie would be open to having a Greek cooking show.  Here was her enthusiastic answer:
"Hosting a Greek/Mediterranean cooking show would be a dream come true.  I'd love to travel back to Greece to shoot it there and take the viewer on a tour of Greece while doing so.  I'd be able to show you the real Greece, not just  the touristy Greece, but the real deal.  That's what I also tried to accomplish with my cookbook.  I hope you enjoy reading it and using it as much as I did making it."
Okay, are you listening Food Network/Cooking Channel/Travel Network, etc?  Someone would have a hit on their hands!  And I bet Debbie would bring along some pastichio to share.
And now for the cookbook giveaway!  Wouldn't you love to own Debbie's cookbook?  All you have to do is comment here on my blog what your favorite Greek food is, or maybe what you would like to learn.  I will randomly select a winner and have the cookbook mailed to you.  The contest starts now and will close at 11:59 pm this Friday night, July 18th, and I will notify the winner over the weekend.  Good luck everyone!
Don't forget to follow Debbie Matenopoulos on social media:
Facebook:  www.facebook.com/iamdebbiem
Twitter:    @iamdebbiem
Instagram:  http://instagram.com/iamdebbiem#