This is the cranberry relish I make every Thanksgiving.  It makes enough for a crowd but don't worry about leftovers because it will keep for a month.  I made this last week.  It's in a covered container chilling in the refrigerator awaiting Thanksgiving Day.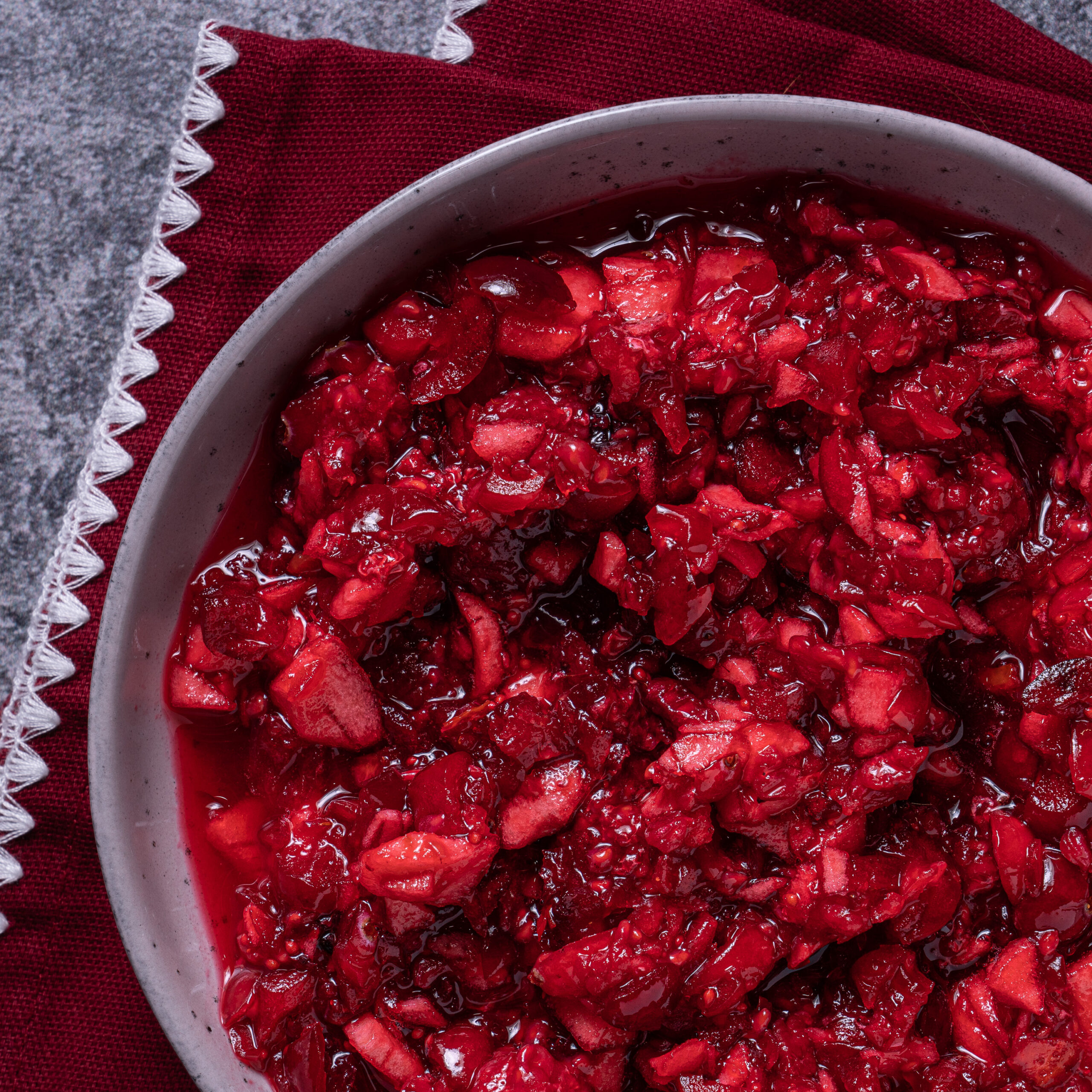 If there are leftovers I will serve it again for a festive and instant appetizer.  Lay a cold block of cream cheese on a plate, spoon on some of the relish, and let guests spread on crackers.

Make Ahead Cranberry-Apple Relish
Author:
Year Round Holiday Cookbook
Ingredients
1 pound bag (or close to it) fresh cranberries, finely chopped
2 tart green apples, peeled, cored, and finely diced
1 cup granulated sugar
½ cup orange marmalade
10 ounce package frozen raspberries, thawed and drained
1 teaspoon lemon juice
Instructions
Mix all ingredients in a large bowl. Transfer to a covered container and chill. Can be served the same day or keep refrigerated for up to one month. Note: To make preparation easier the cranberries and apples can be pulsed in a food processor to chop, but do NOT over-process or it will be pureed which you do not want! They need to still be chunky. Best done in batches and not all at once.