Traditional lasagne is one of the all-time favorite comfort foods, with layer upon layer of a hearty filling, a creamy middle, and ooey-gooey cheese and more cheese.  Add a tossed salad, a loaf of crusty hot garlic bread, family and friends, and it's enough to satisfy everyone and leave the table happy.
But how about walking on the wild side and try some very untraditional and creative lasagnes?  You will find over thirty ideas in this great cookbook!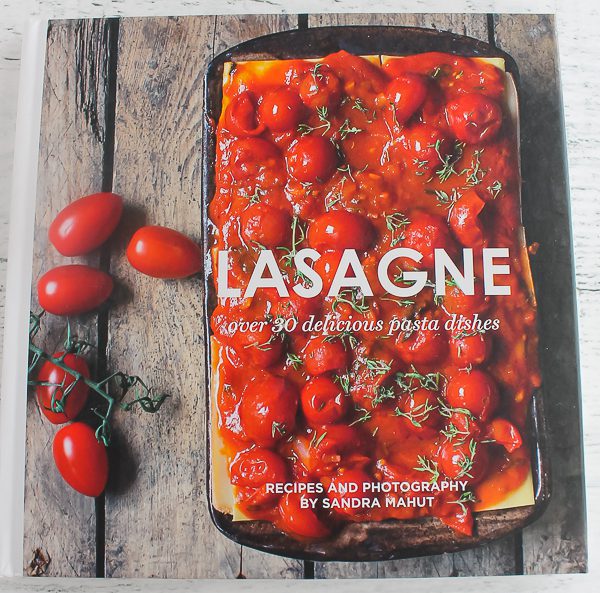 The book is divided into chapters of lasagne with meat, deli, fish, vegetables, and cheese.  All measurements are given in ounces and grams, but easy to follow.  Meat lasagnes include chicken and bacon, pork and porcini, lamb and peas, pumpkin and sausage, roast chicken, and sausage and ricotta.  The deli section uses chorizo and cheddar, leek and ham, mushroom pesto, and ham and tomato.  The unusual fish lasagnes sound delicious, with a curried crab, tuna and feta, salmon and Parmesan, trout and watercress, and spinach and anchovies.  For vegetable options, try artichoke, potato, greens and goat cheese, vegetarian, Aubergine and pesto, and asparagus and egg.  The cheese section only has one, a four cheese using gorgonzola, cottage, goat cheese, and mozzarella.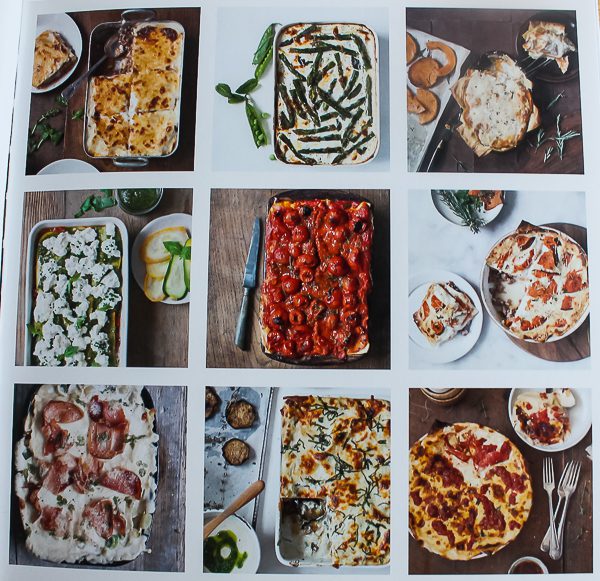 The top row is Bolognese, Green Vegetable, and Butternut and Tomme.
Second row is Courgette (zucchini) and Pesto, Turkey and Tomato, and Pumpkin and Sausage.
Third row is Leek and Cured Ham, Aubergine (eggplant) and Pesto, and Cheddar and Chorizo.
Pretty creative, don't you think?  Decisions, decisions!
I am intrigued by the crab lasagne that has fennel, dill, curry, and turmeric, in a bechamel sauce, and the potato lasagne with zucchini, creme fraiche, mascarpone, fresh basil, smoked cheese, and grated Comte.
It's always fun to make something new for a change of pace.  Give one a try!