If it's summer or fall, there is a fair happening somewhere in the country with food competitions whether it be a local fair, county fair, or state fair.  Americans love their fairs for the many festivities and programs including petting zoos, rides, family fun, and food.  Fair food includes everything to eat like corn dogs, cream puffs, elephant ears, lemonade, corn-on-the-cob, barbecues, ice cream, caramel apple, sno-cones,  and everything imaginable served "on-a-stick."
A part of every major fair is the food items prepared for competition to win the coveted blue ribbon and other well-deserved awards.  This cookbook from the editors of Farm Journal is filled with blue ribbon-winning recipes from all over the country with chapters for breads, cakes, cookies, pies, and other specialties.  Enthusiastic competitors plan their entries very carefully, sometimes months ahead.  It's no small task to win the highest honors especially at state fairs where competition is fierce.  The judges carefully taste-test each and every entry to choose the best of the best.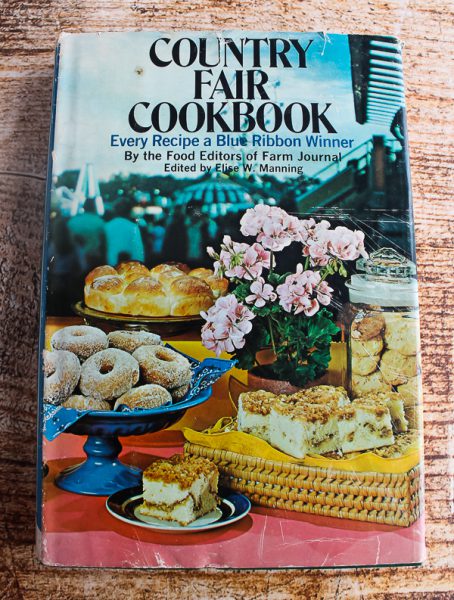 I would like to introduce you to one of the best of the best from the Illinois State Fair, Dianna Wara.  Dianna and I first met not at a fair, but a National Beef Cook-Off preliminary contest many years ago.  I can tell you that Dianna is a wonderful and creative cook who always follows her cooking passion even when she lost her entire home to a devastating tornado.  Imagine a cook losing everything in her kitchen from recipes to cookware.  But Dianna never gave up and continued with her winning ways.  That's the heart of a true competitor!
Dianna recently competed at the Illinois State Fair, one of the biggest and best in the country, that she has been entering for twenty-two years.  She started out entering at the county fair level and worked up to the "big fair."  Dianna has a plastic tub filled with her ribbons and trophies that miraculously survived the tornado.  She has now added many more this year to the tub that I would love to show you.  Below are just a few.  Dianna made 93 entries.  Out of 73 entries from last Monday, she placed in 69 of them.  As of her writing when she sent me this information, Dianna still had 6 events to go on stage, and even told me that there were Whoppie Pies in the oven, and plans for baking palmiers for the next day.  Wow!  Take at look at these masterpieces.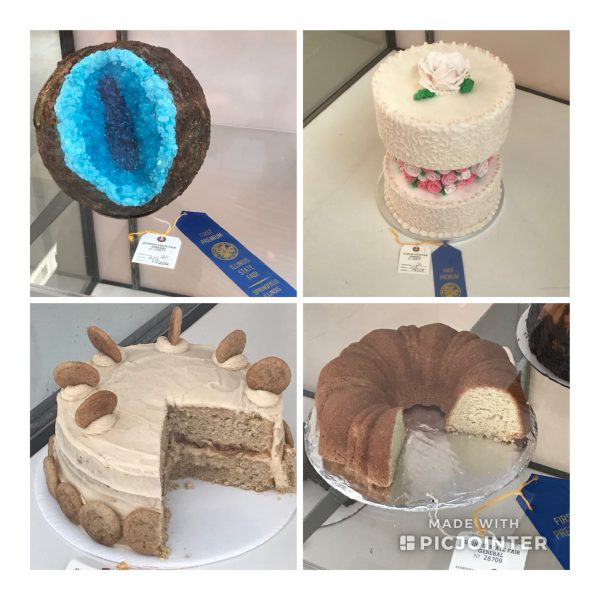 The top left cake is a so creative!  It's a Geode Cake entered in the Novelty Decorated Cake division.  Next is a gorgeous wedding cake, followed by a Snicker Cake and Pound Cake, blue ribbon winners all!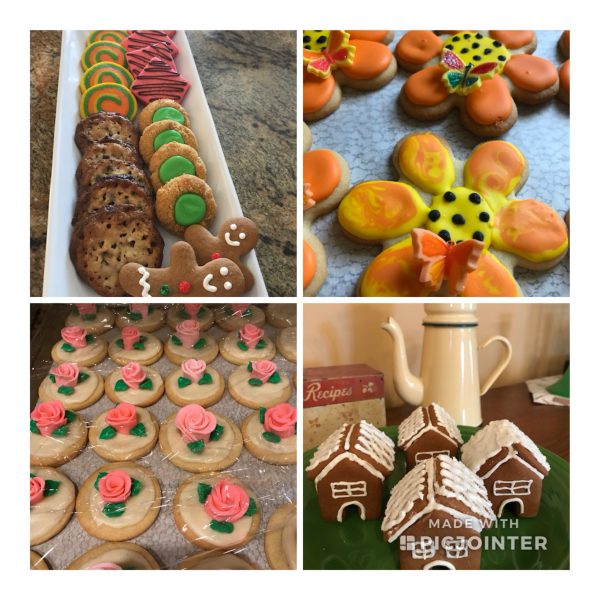 The left top is a variety of cookies including pinwheels, raspberry shortbread, Florentines, Key Lime Pie Prints, and Gingerbread people.  Next is the darling citrus cookies with butterflies; on the bottom row are rose-decorated sugar cookies, and last the little gingerbread houses.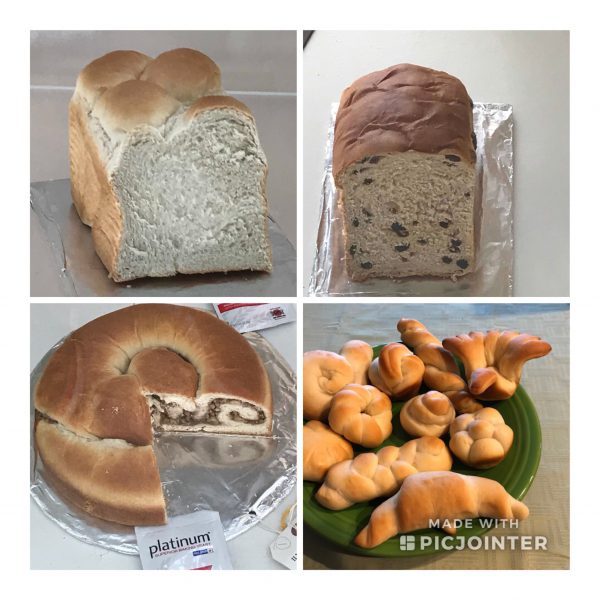 Look at these incredible breads!  A white yeast bread, raisin bread, Potica (in the foreign bread category), and assorted dinner rolls.
With all the items made, Dianna invited friends and neighbors to stop by and enjoy her extras.  How's that for a generous spirit?  Thank you for allowing me to share your story and photos with my readers, Dianna!  I can't wait to see what you make for next year.
Find the great cookbook from Farm Journal and you too will be able to make prize-winning food in your own kitchen for family and friends.  They may not have a blue ribbon to give you, but how about the joyful expression on their faces when they taste your efforts.  That's the sign of a real winner!