It's never fun to be nursing an injured knee during the holiday season with a million things to do, and especially things I love to do.  I am finding myself doing online shopping when I would rather be out and about, and not being able to stand long enough to do any significant Christmas baking or cooking.  But there is always a silver lining, and mine was my friend Barb Spigner.
Barb had taken a couple shopping bags worth of cookbooks that were damaged in the flood this summer, with the hope of saving some of them.  Not only did she save them, Barb also brought me a treat.  Every year, Barb orders these delicious "Honey-Kissed Pecan Halves" from Sunnyland Farms.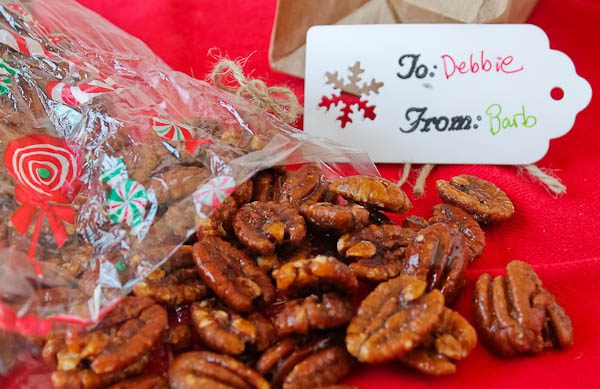 The pecans are wonderful.  Barb gives away bags of them for gifts and also uses them in cookies and breads.  But for the moment, I enjoyed munching on a few as I marveled at the books Barb saved. There are about twenty-five books that I love having back, but I pulled out a few to look through for Christmas.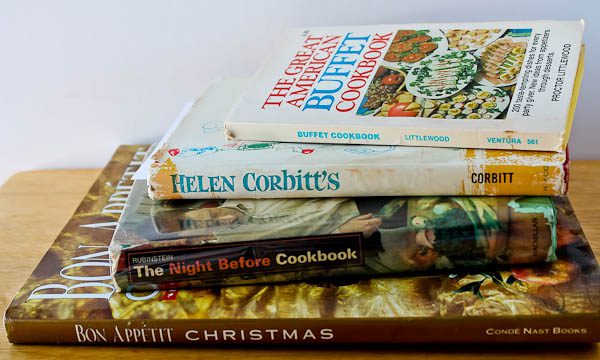 It is no surprise that the Bon Appetit Christmas has dozens of festive ideas.  As for the others, I searched for ideas of make-ahead meals and baked goods, as my two daughters, a son-in-law, and granddaughter will be here next week.  Guess I had better get this knee better and move best I can.
One tradition that my son-in-law loves to do the day after Christmas is take us all bowling.  We've been doing this the past few years and always have fun, and sometimes almost have the whole place to ourselves!  So this story once again brings us back to Barb, because her husband Bill Spigner is a professional bowler.  This year, Bill was named an Assistant Coach of Team USA, and was also asked to coach Senior Team USA in Munich Germany in August.  The USA won 9 out of 10 gold medals!  Go Bill!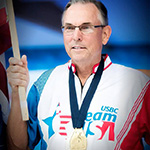 Thank you again, Barb, for taking such good care of my cookbooks that I can now enjoy again.  And those pecans!  I think my future involves ordering some myself.  And as for our family bowling, does Bill have any tips for getting a strike with a bum knee?