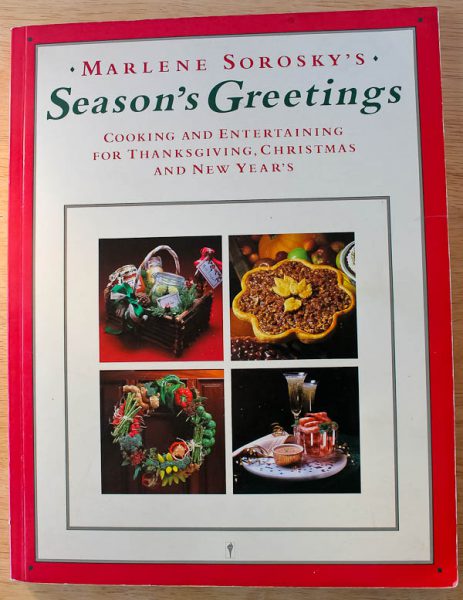 I have been using this great cookbook since 1986.  Thank goodness it happened to be upstairs when the flood hit.  There hasn't been a Thanksgiving, Christmas, or New Year's when I haven't used it.  I think I have made almost everything in here by now.  One of the best things about the recipes is that most can be made and frozen ahead of time and pulled out when ready during the busy holiday months.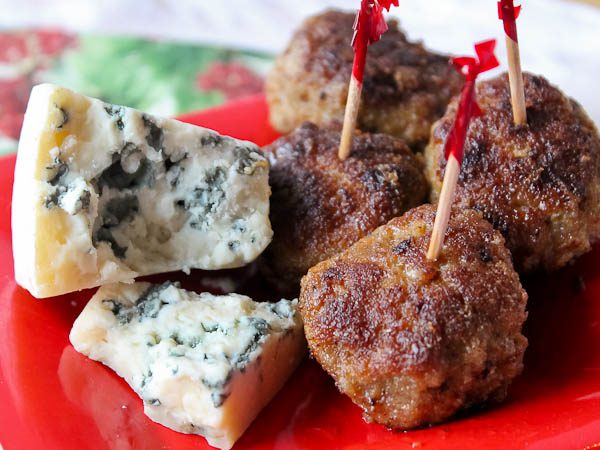 I love these veal and blue cheese meatballs.  They are cooked, cooled, and frozen, and when heated up taste freshly made.  The flavor is so delicious with blue cheese that they don't even need any kind of dipping sauce.  The meatballs are soft, luscious, and guaranteed to please.  I have a whole container full of them just waiting for sometime this week leading up to Christmas.

Veal and Blue Cheese Appetizer Meatballs
Author:
Marlene Sorosky's Season's Greetings
Ingredients
1 small onion, peeled
1 pound ground veal
1 cup dry breadcrumbs, divided
3 ounces crumbled blue cheese
¾ teaspoon salt
½ teaspoon pepper
2 large eggs
3 Tablespoons milk
About 6 Tablespoons vegetable or canola oil for frying
Instructions
Chop the onion in a food processor fitted with the metal blade. Add the veal, ½ cup of the breadcrumbs, the cheese, salt, pepper, eggs, and milk. Process until they are thoroughly mixed.
Form into approximately forty-five ¾-inch balls. Roll in remaining ½ cup breadcrumbs.
Heat 3 Tablespoons oil in a large skillet until hot. Saute half the meatballs at a time over moderately high heat, turning them several times until cooked through and browned, about 10 minutes. Remove to paper towels. Add remaining oil to skillet and repeat with remaining meatballs. Serve hot using toothpicks. So good they don't need a sauce!
Note: The cooked meatballs may be refrigerated up to 2 days or frozen in covered containers. Bring to room temperature and reheat at 400 degrees until hot, about 5 minutes.