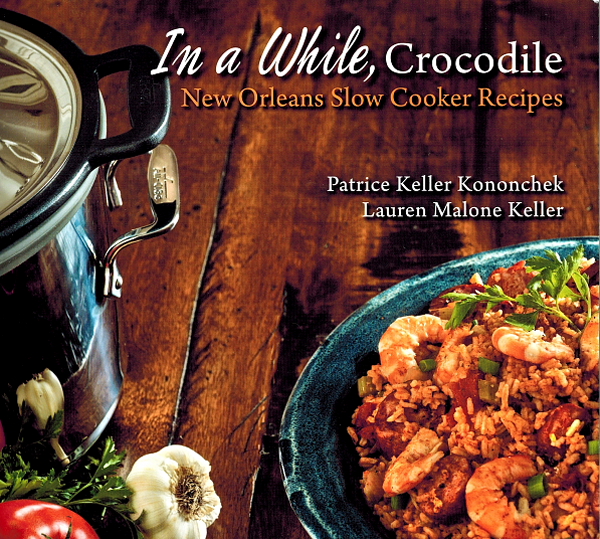 I have a good-sized collection of New Orleans cookbooks, but I didn't have this one because I would have remembered the clever title.  I knew when I returned home from New Orleans after my daughter's wedding, I would want to make something from the book.  However, I was rather tired and didn't want to drive to the store, so instead took a short walk to my pantry.  When I found a big bag of pecans, the decision was made to make the slow cooker candied pecans.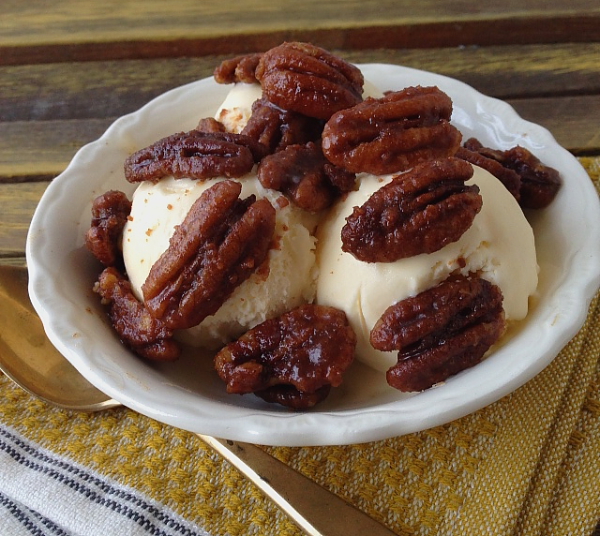 There are so many recipes I want to try in this book like bread pudding, jambalaya, gumbo, bananas foster,  and red beans and rice. The authors, who happen to be sisters-in-law, decided to start collecting family recipes along with some from chefs at New Orleans restaurants.  They found that many of the recipes were very time-consuming, which is when they decided to experiment with slow cooker versions of beloved New Orleans dishes.  I think you will enjoy the fruits of their labor.  Why not start with the candied pecans;  it's easy and so good.  Serve them over ice cream, eat as a snack, or give as gifts at holidays.  Put on some New Orleans jazz and I guarantee a fun time in the kitchen.
Candied Pecans
1/2 cup butter, melted
2 cups pecan halves
1/2 cup powdered sugar
1 teaspoon vanilla extract
2 teaspoons cinnamon
A good pinch each of ground ginger, nutmeg, and cloves
Pour the melted butter in the bottom of a slow cooker.   Add all remaining ingredients and mix well.  Cook, uncovered, for 1-1/2 hours on high heat, stirring every half hour or so.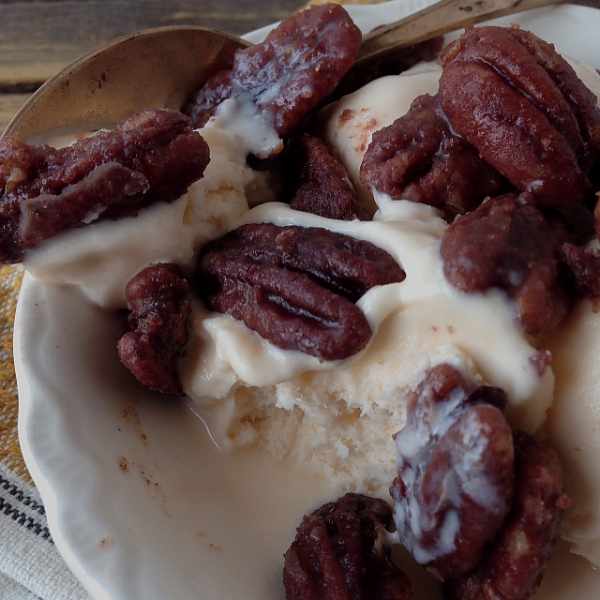 Oh, yes.  It tastes as good as it looks!