Tag Archives | Hollywood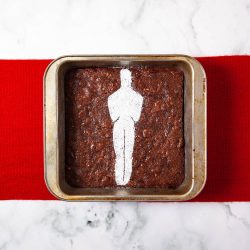 A great recipe to enjoy while watching the Oscars is Katharine Hepburn's famous brownies!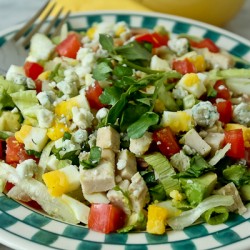 We are having a heat wave in Chicago! When it's this hot, a refreshing chilled and colorful Cobb Salad really hits the spot.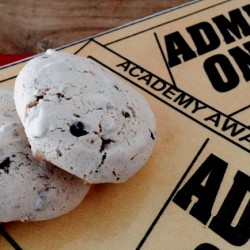 Roll out the Red Carpet! It's time for insanely expensive clothes and jewelry, but don't forget the food. Here is a "light as air" meringue cookie made in the spirit of one of the nominated Best Pictures – Gravity!
Why I Started This Blog
I love cookbooks. I mean I really love them. I love to read them, treasure them, learn from them, and, of course, cook from them. To me, cookbooks take on a life all of their own. They are history, family, and memories. I have been collecting cookbooks and writing down treasured recipes of family, friends, and neighbors since about age twelve, which means I now own thousands of cookbooks, recipes, and clippings. Now I want to share them with you along with the many other culinary treasures of my cellar." - Debbie Vanni