During a conversation last fall, my sister-in-law Karen, and her husband Larry, mentioned that they were going to visit friends in Tennessee over Thanksgiving.  In the midst of that same conversation, the subject came up about a very sweet and generous woman named Leona who lives near Atlanta, Georgia who had written me to offer her entire collection of cookbooks to help rebuild The Culinary Cellar after our devastating flood.  Leona and her husband are moving and unable to take the cookbooks and she wanted them to go to a good home where they would be loved as she loved them.  Karen and Larry then offered to go pick them up as they were already in Tennessee and thought it would be a fun adventure.  How lucky am I to have such great relatives?!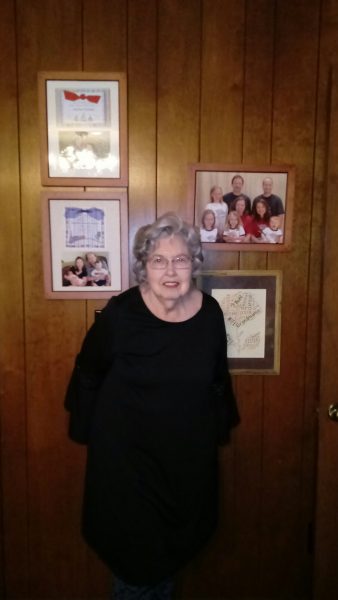 Here is sweet Leona McGinnis!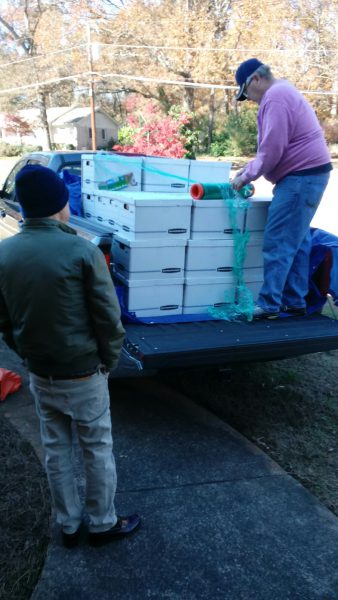 Karen and Larry arrived at Leona's home and packed the boxes and boxes of cookbooks into the truck.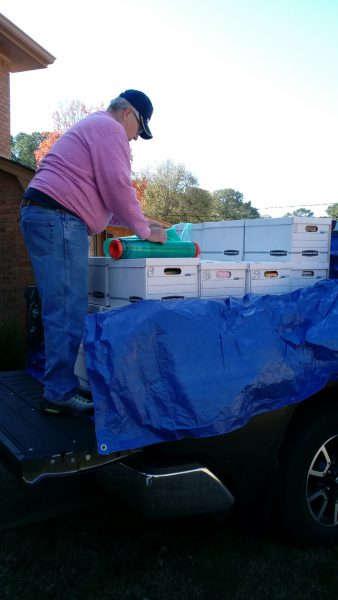 Larry carefully wrapped them up good and sturdy!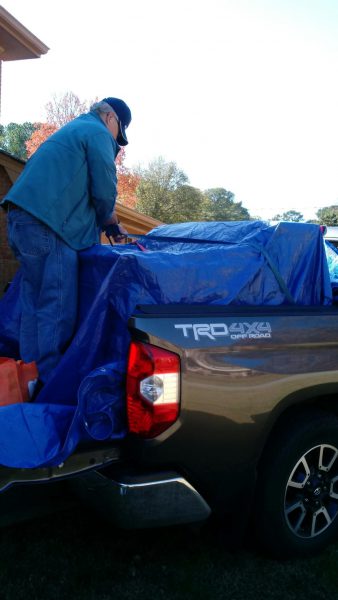 Almost done!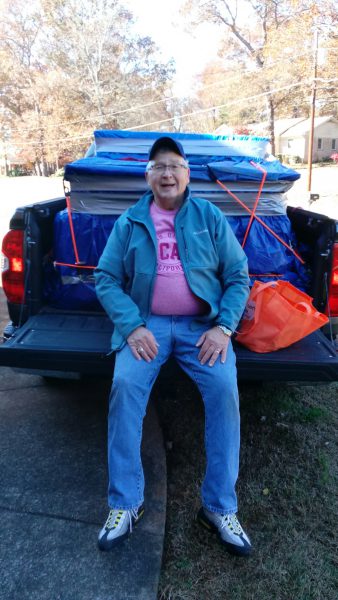 Yay!  Mission accomplished!
As Karen and Larry were driving back to our home in Libertyville, they passed trucks that used the word "Express."  They decided that their truck should be called "The Cookbook Express" as it will be from now on!  The books made it safe and sound.
Oh, did I ever have fun looking through all Leona's books!  It took a long time to look at over 800 cookbooks and I loved every minute.  They will be searched through, picking out recipes to make, and enjoyed by all who come to visit my Culinary Cellar.  Thank you Leona.  You are such a generous lovely soul.
Here's another thing about Larry.  He was the one who made it possible for me to house all my cookbooks in the first place.  Larry built every shelf over five years ago and they were incredible.  This is only part of what was in the basement.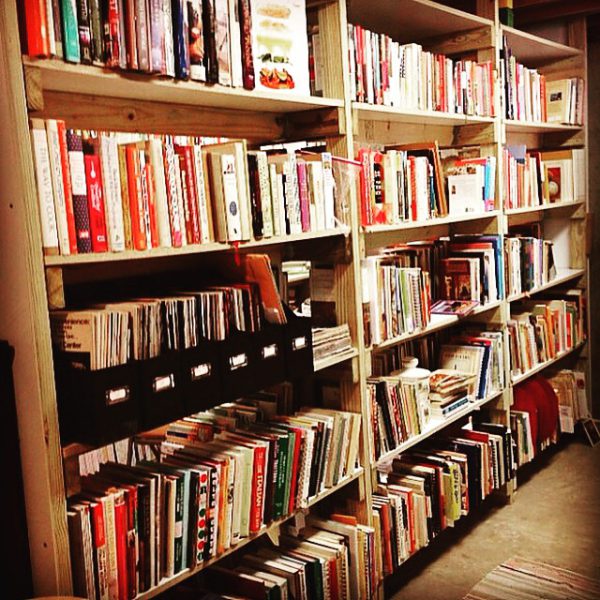 And then this happened.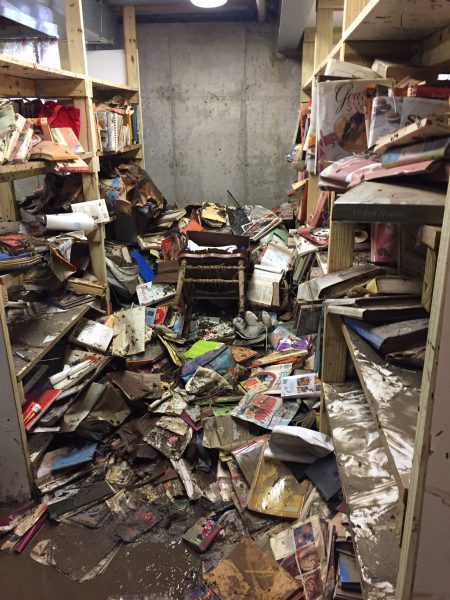 I was so devastated by the flood that I first thought in my grief that I wanted every single item in the basement to be gone, including the shelves, and start all over, or maybe just stop my blog forever.  When I came to my senses, of course I realized that would be crazy.  Why would I not want my blog anymore that I so love to write, and why would I remove the shelves, not only lovingly constructed by Larry, but they withstood a seven-foot wall of water and a foot of mud, and able to hold books again.  Except I had no more books.  But in my wildest dreams I never expected what came next, which was the outpouring of hundreds of cookbook lovers like Leona, who sent me box after box, and even truckloads of cookbooks to help build the collection once again.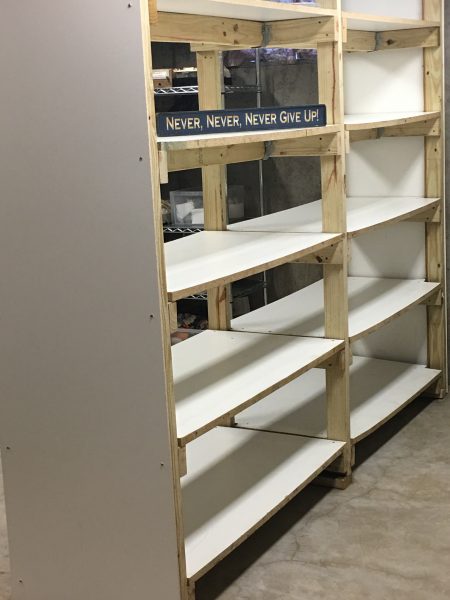 Here are part of the shelves, still standing majestic and strong, waiting for more books.  And look at my little sign on top – I will never, never, never give up, all in thanks to Larry, and all who have sent cookbook after cookbook.  The Culinary Cellar is returning to its former glory.  Thank you, Leona, for helping to build up the shelves once again, and to Karen and Larry who made it possible to receive Leona's gift.
Love to all who have contributed in every way.  I wouldn't be here without all of you.