I'm easy to shop for when it comes to gifts at any time of the year.  I never tire of getting cookbooks (vintage and new!) and this Christmas the books are amazing!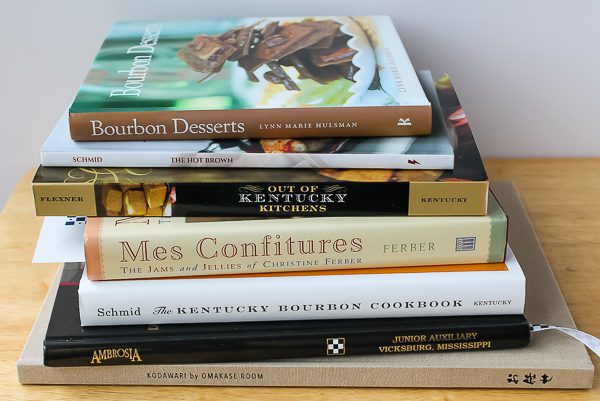 I love all the Kentucky Bourbon books from daughter Kristina.  She went on a PR trip to Louisville and found all the Kentucky gems.  The jam and jelly book has so many new ideas; the sushi book at the bottom is amazing; and the Junior League of Vicksburg, Mississippi has recipes filled with Southern goodness.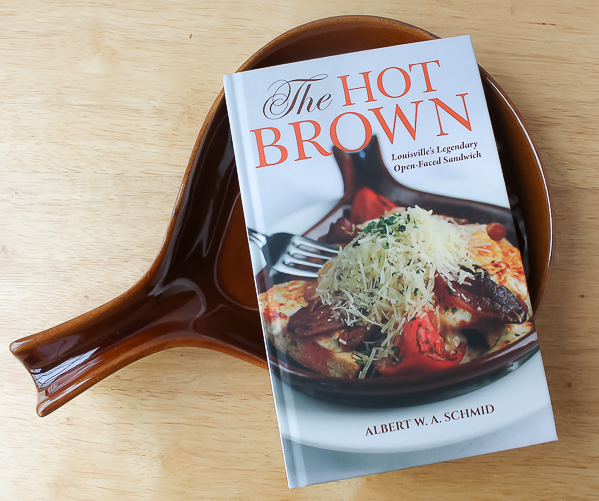 The first one I am going to try is "The Hot Brown" complete with a special hot brown pan!  A "Hot Brown" is the famous open-faced and baked sandwich of Louisville. The book has the classic version and other new and exciting versions.
Daughter Kara who lives in Mississippi loves buying me Southern cookbooks, which I adore.  "An Italian Palate" doesn't sound Southern, but it is written by Southerners who traveled to Italy and decided an Italian book was in order. The two also wrote the "Southern Seasons."  Author Wyatt Waters is a famous Southern  artist, whose stunning water colors fill all the cookbooks he and co-author and chef, Robert St. John write together.  I have made some of their recipes and they were flawless and fabulous!  "Gone with the Grits" is hilarious and makes items with grits that you would never expect!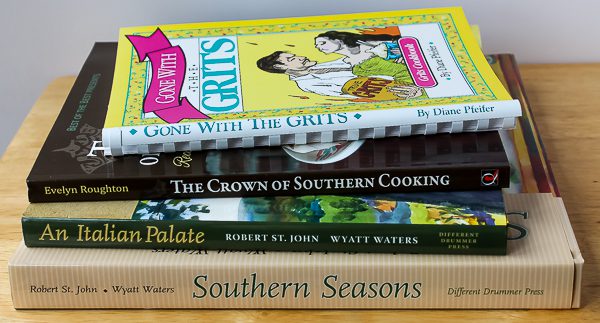 A generous friend of Kristina's gave me all these wonderful selections: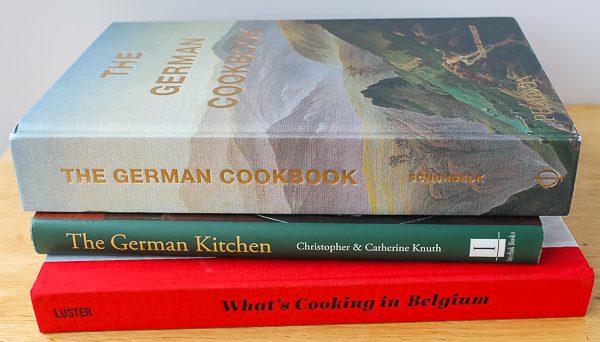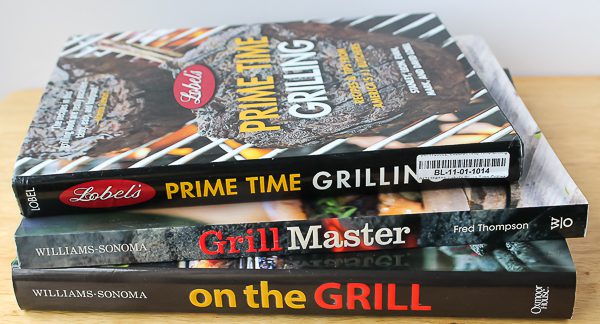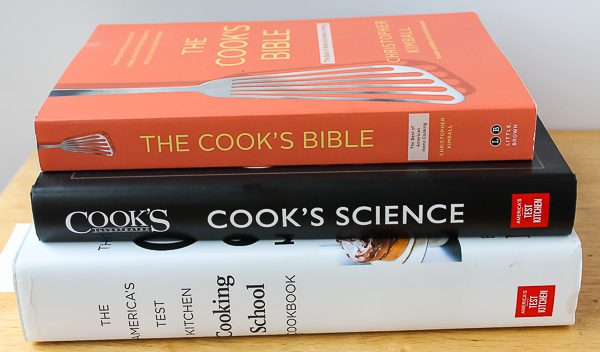 The "America's Test Kitchen" cookbook at the bottom was used on Christmas Day.  Their recipe for Prime Rib is perfection.  We loved it, and it will be my go-to prime rib recipe forever!
My friend Madonna, who shares the love of cookbooks with me (which is how we "met" on my blog) sent these beautiful books.  Madonna loves everything New Orleans.  Cafe Degas is one of her favorite places, and she even had the chef sign it for me!  We both love Ina Garten recipes and I'm thrilled to have this one.  My goal is replace all the Ina cookbooks I lost in the flood.  Don't you love the apron Madonna sent too?  It says it all!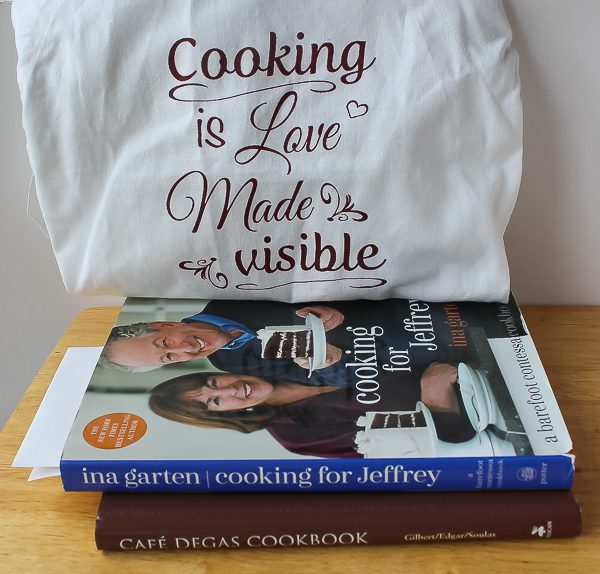 My brother Alan and his wife Ellen, learned of my love for Bert Greene books and found this one, my favorite, to replace the one also lost in the flood.  If you don't have any Bert cookbooks yet, find them!  He has the most wonderful recipes and stories in his books.  I met him once and wrote about it on an old blog from 2010.  Nicest man ever. The world lost a culinary champion when he passed.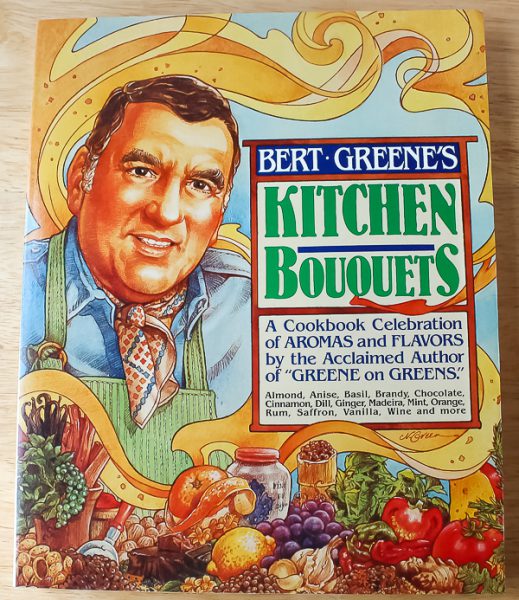 Guess I had better get busy finding which recipes to make first.  Wishing you all a safe and happy New Year, filled with great food and good friends.