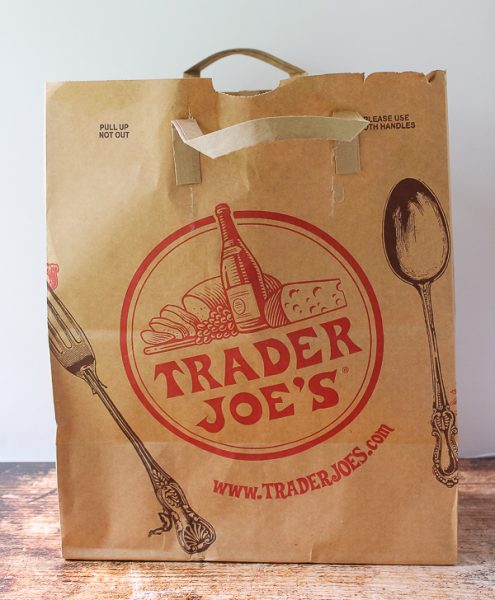 Since Trader Joe's is one of my favorite places to go grocery shopping, we are so lucky to have one right here in town.  There is always something new, and I have favorites I buy every time.  The staff is always friendly and helpful too.
One thing I love to do while shopping is keep my eyes open for recipe ideas with their products, using five ingredients or less.  I'll start with one favorite then go from there.  In the produce section, I spotted an area with all the Fall squash and grabbed one of my favorites, spaghetti squash.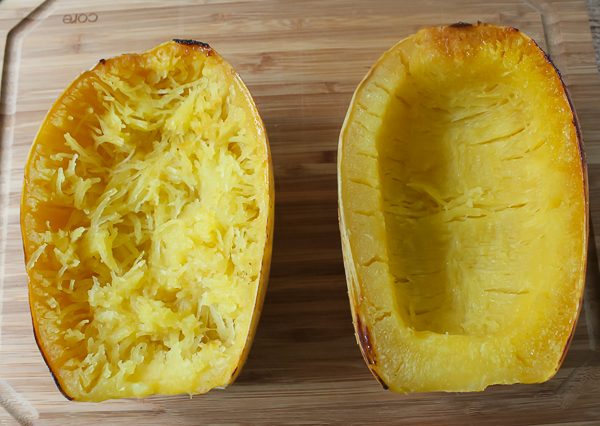 With my first ingredient in hand, I then headed to the frozen section.  I decided on the mini meatballs and the turkey bolognese.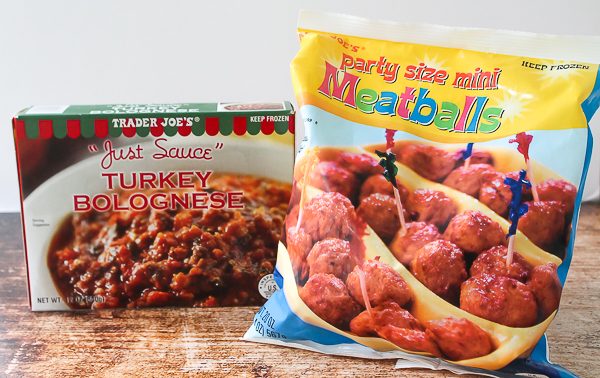 All you have to do is bake the squash, pull out the strands that look like spaghetti, and top with the prepared sauce and meatballs. That's it!  It was so good.  If you like, sprinkle on a little grated Parmesan and minced parsley, both also available in the store.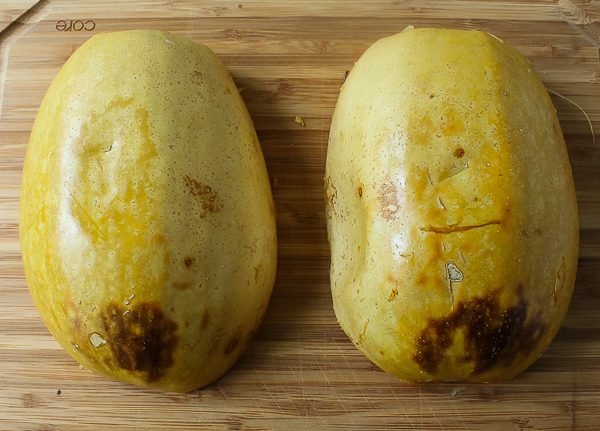 The squash is so easy to prepare.  Cut off the stem, then cut it in half lengthwise (with a big heavy knife), scoop out the seeds (save them!) and stringy stuff until you have a smooth shell.  Brush the inside with a little olive oil and sprinkle with salt and pepper.  Place on a baking sheet, cut side down, and bake at 375 degrees for about 45 minutes or until it is soft when you stick a knife in it, and the outside looks golden.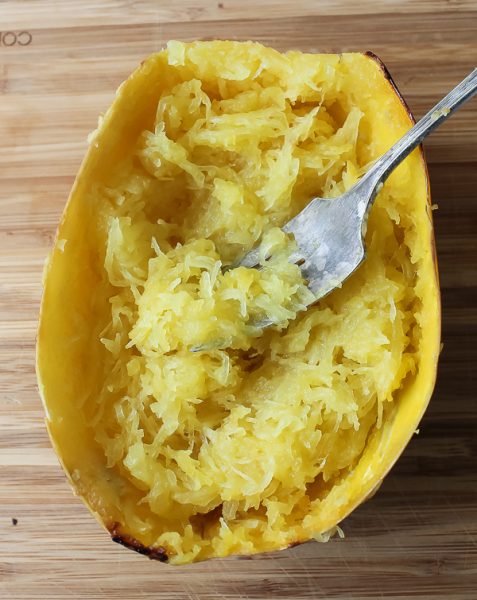 While it is still hot, take a fork and scrape it through the entire shell until all the strands are pulled out and the shell is empty. While the squash is baking, I start to heat up the sauce and prepare the meatballs.  The meatballs can be prepared in the microwave, stovetop, or oven.  I like baking them because I like the color and texture best in the oven.  I bake them on another sheet in the oven with the squash until I like the color.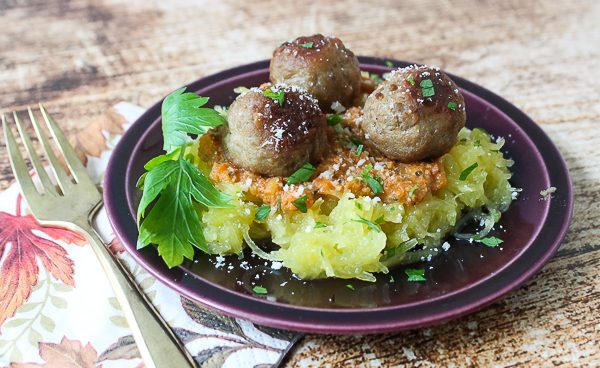 And here is the finished meal. We loved it!
Now let me tell you about my new favorite item in the store, and why I saved the seeds from the squash.  I had read about the "Everything but the Bagel Sesame Seasoning Blend" but it is so popular and usually sold out.  But there it was on the shelf.  I bought two.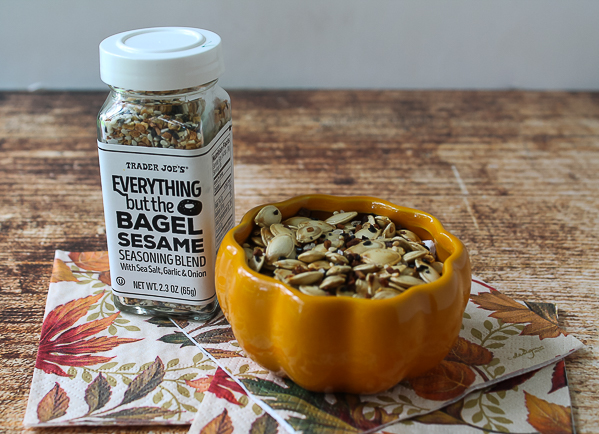 I roasted the cleaned off and patted dry seeds and tossed them with a drizzle of olive oil and a little salt.  Place on a baking sheet and roast at 375 degrees for about 8 minutes, watching carefully so they won't burn, and shaking the pan a couple times. When they were toasty and golden, I immediately took them out of the oven, generously sprinkled on the seasoning and tossed it well, then set aside to cool completely.  They were fabulous!  I'll be doing the same thing with pumpkin seeds.  The seasoning is also great on vegetables, mixed in with mashed avocado for avocado toast, and on hot buttered popcorn.  It has many uses!
Don't you love my cute new squash bowls and Fall napkins?
Stay tuned to see what I come up with on my next visit to Trader Joe's!