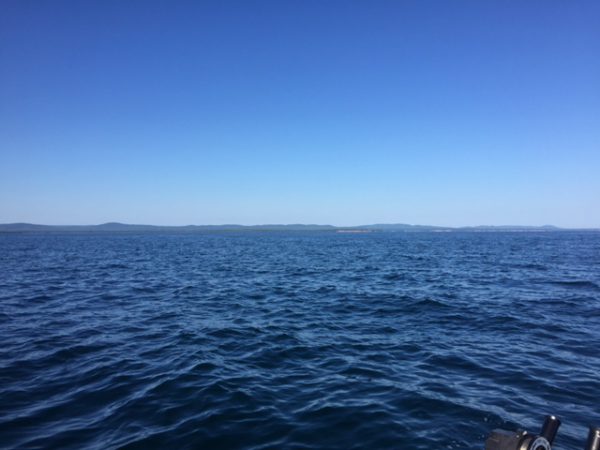 They are not called The Great Lakes for nothing.  Lake Superior is massive, majestic, and looks like an ocean.  My husband Bill took this photo about five miles off our property shoreline in Upper Michigan where he was fishing this past Labor Day weekend.  The land is barely visible in the background.  The boat is sitting in water about 150 feet deep at this point and a great spot to catch some lake trout.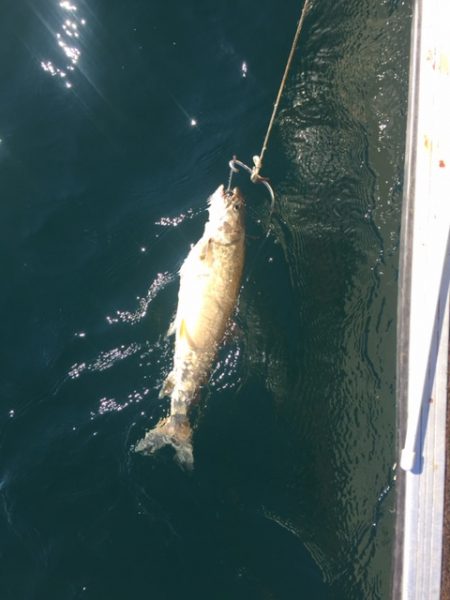 This big guy weighed around 15 pounds and took Bill about 10 minutes to reel in.  Bill, his cousin, and a couple of more friends ended up having a good day for trout.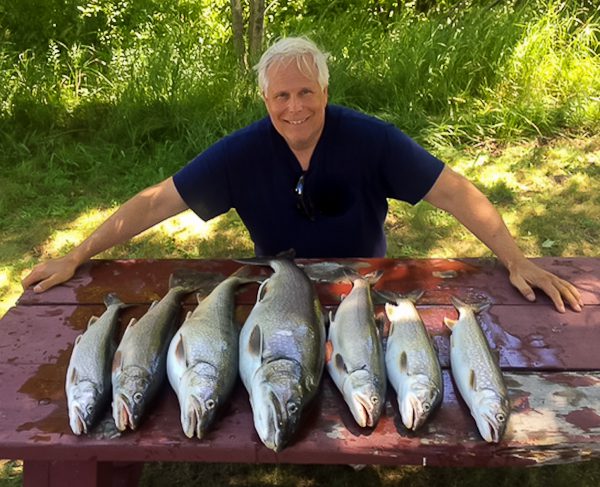 They cooked some of the fish up for dinner at the campsite that evening, but Bill also brought some home for us to cook in our fire pit.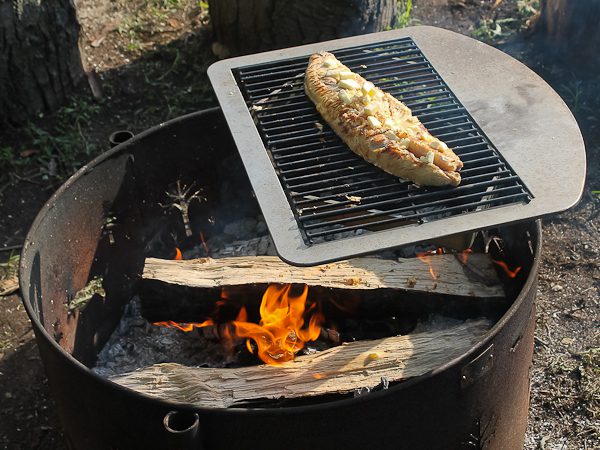 Look how huge it is!  It was so fresh and delicious.  Before grilling, I marinated it in a lemon-pepper mixture for a couple hours.  Bill scattered on some bits of butter at the end of grilling time for moistness and flavor.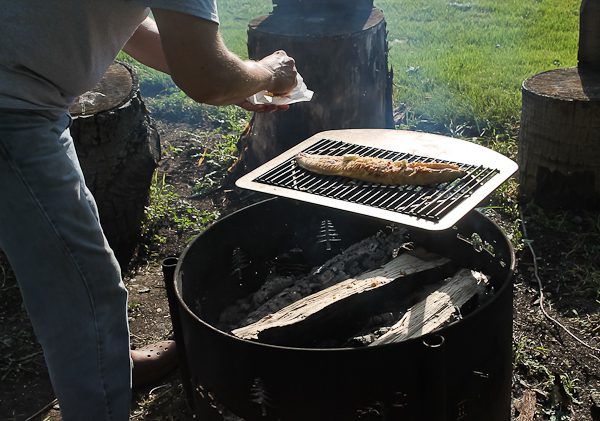 It was wonderful!  We had lemon orzo with toasted pine nuts, and asparagus along with the fish.  And lucky me, I have more trout stocked in the freezer. Here's the marinade I used for the fish.

Lemon-Pepper Marinade
Ingredients
½ cup dry white wine
1 Tablespoon olive oil
⅓ cup chicken broth
¼ cup lemon juice
2 teaspoons grated lemon peel
1 clove garlic, minced
1 Tablespoon whole black peppercorns
Instructions
Combine all ingredients in a small mixing bowl until blended. Place fish in a dish to fit fish and pour on marinade. Turn fish a couple times to soak in marinade. Cover dish with plastic wrap and refrigerate 2-3 hours before grilling. Discard marinade after grilling. (marinade also good for chicken)