I love this recipe.  It's one of the many I have made for years from one of my favorite cookbooks, Private Collection 2 from the Junior League of Palo Alto.  Asparagus Rolls are the perfect appetizer as they can be made days or even weeks ahead of time. They are prepared and immediately frozen.  When you are ready to serve the rolls, do not thaw.  They are cut easily into serving size pieces then baked for 12-14 minutes and served hot.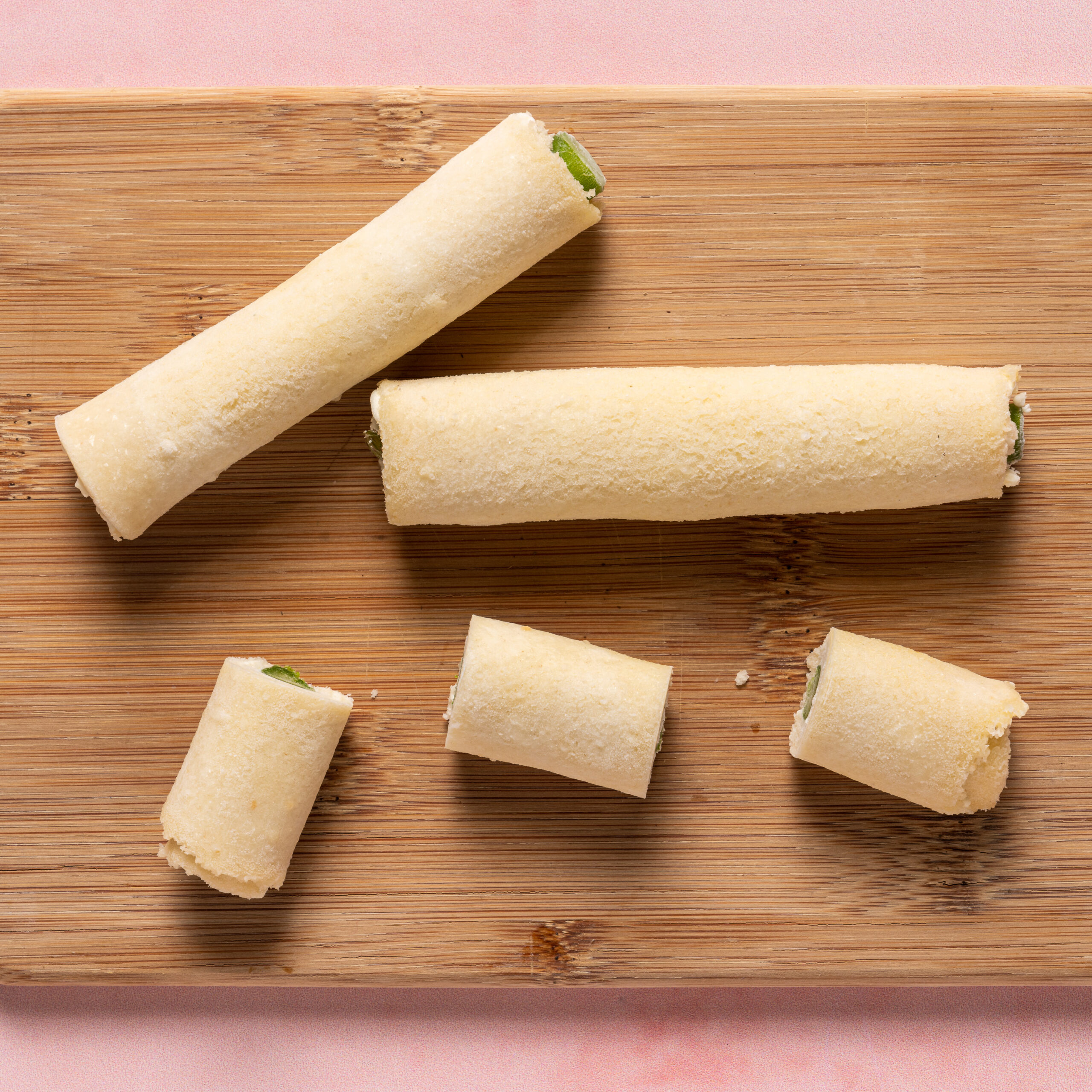 First the crusts are cut off of soft white bread slices and rolled out into flatter pieces using a rolling pin.  A filling of cream cheese, blue cheese, and an egg, are mixed until smooth and spread over each bread slice.  Blanched asparagus spears are cut to fit the bread, then rolled up.  When completed, each long roll is dipped in melted butter and placed on a rimmed baking sheet, covered, and placed in the freezer until ready to bake.  Each frozen long roll is sliced into thirds and baked in the frozen state.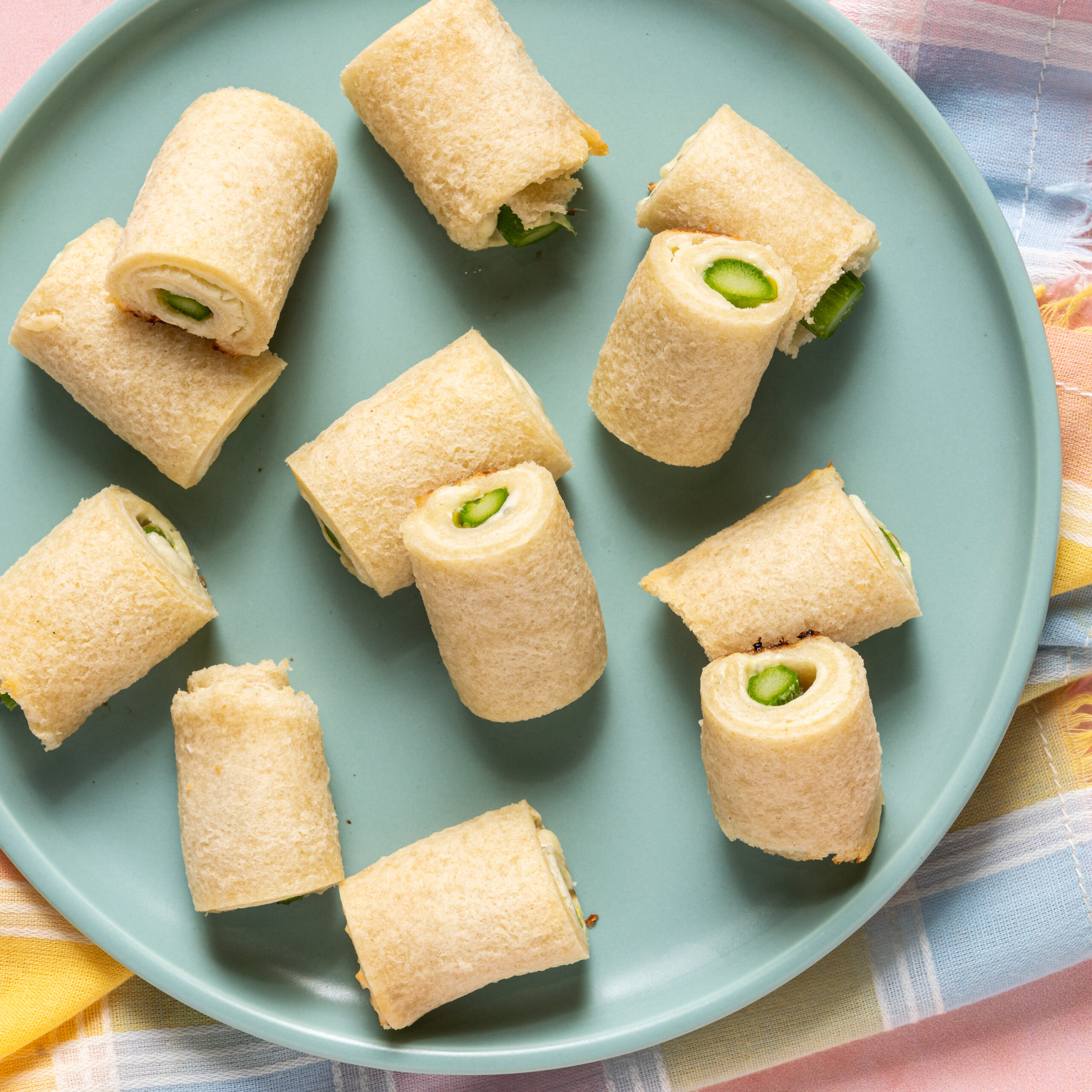 Here are the rolls after slicing into thirds and baked.  They are full of flavor and have always received rave reviews from guests.  A few were baked for the photo, but the rest remain in the freezer and are ready to bake for an appetizer for Easter!

Appetizer Asparagus Rolls
Author:
Private Collection 2
Ingredients
Salted boiling water to blanch spears
25 fresh asparagus spears (on the thicker size)
25 slices soft white bread (like Wonder or Butternut Bread)
1 package (8 ounces) block cream cheese, room temperature
3 ounces blue cheese, room temperature and crumbled
1 egg
½ cup butter, melted (or more if needed)
Instructions
In a large skillet bring enough salted water to boil to barely cover asparagus. Boil gently until the lower parts of stalk are barely fork tender, about 3-4 minutes. Drain and immediately rinse in cold water until cooled. Set aside.
Remove crusts from bread and flatten slices with a rolling pin. Cover slices with a tea towel until ready to use.
In bowl of electric mixer, beat the cream cheese, blue cheese, and egg, until smooth. Spread mixture over each bread slice. Cut asparagus spears in pieces to fit the bread slices. Roll up tightly and seal edge, then dip each in the melted butter to coat all sides. Place finished rolls on a rimmed baking sheet, cover with foil and immediately place in freezer.
When ready to serve, preheat oven to 400 degrees F. Cut the frozen rolls into thirds and place on a baking sheet. Bake while still frozen until lightly golden, about 12-14 minutes. Serve immediately.