I came across this cheesecake recipe while writing about the March 1979 issue of Cuisine magazine and made a mental note to go back and check it out for an Easter dessert idea.  I'm so glad I did because I made it right away to see how it would turn out.  It is fabulous!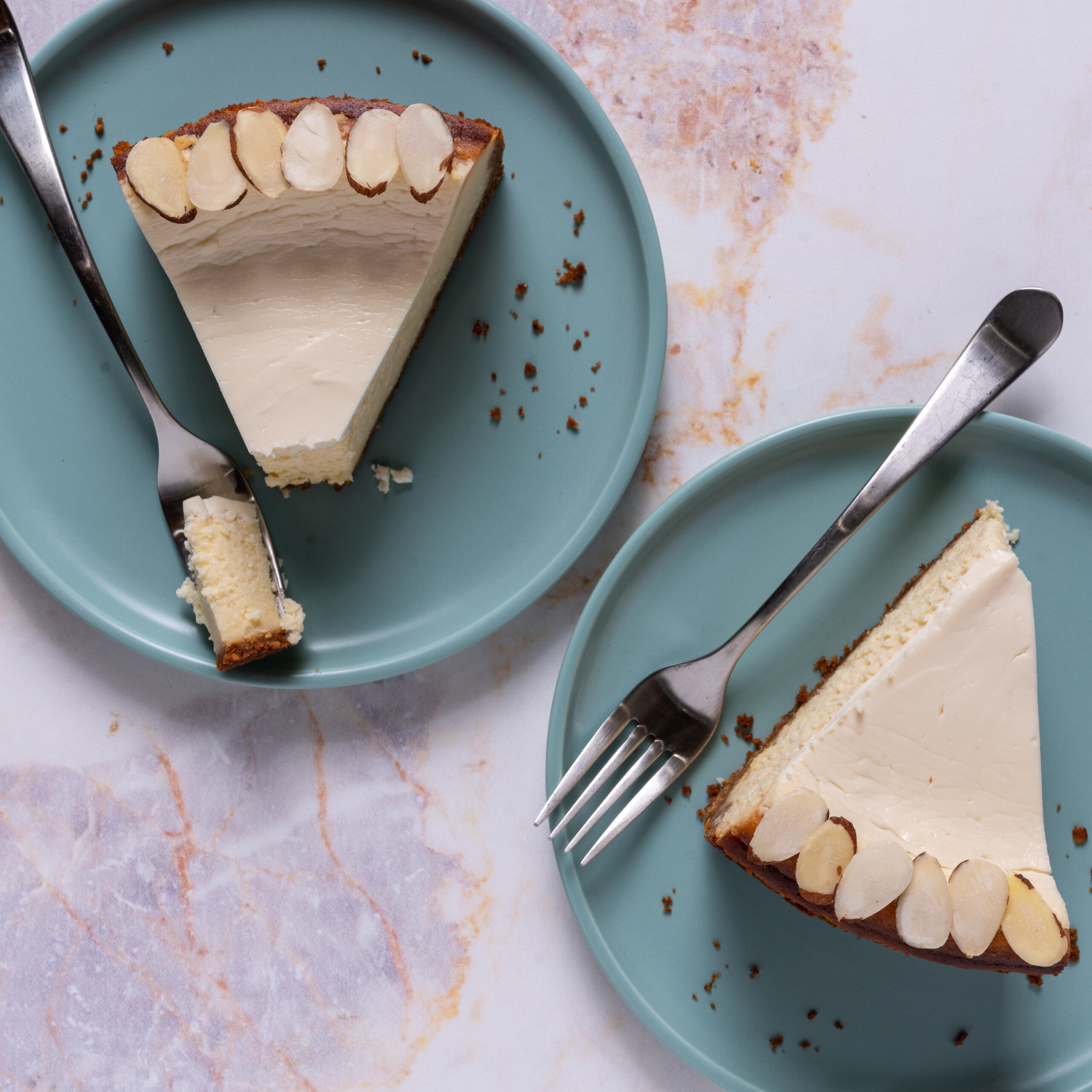 The crust is made with graham cracker crumbs, ground toasted almonds, and a touch of Amaretto liqueur.  The filling has more Amaretto, almond paste, and cream cheese.  There is a sour cream-Amaretto topping to add even more flavor.  Oh my, was it good!  Amaretto di Saronno is the original and still the best to use with its clear, well-defined almond flavor.  This recipe is a keeper!

Almond Cheesecake Supreme
Author:
March 1979 issue of Cuisine magazine
Ingredients
For crust:
1 cup graham cracker crumbs
½ cup ground toasted almonds
¼ cup melted butter
2 Tablespoons granulated sugar
1 Tablespoon Amaretto di Saronno (almond liqueur)
For filling:
4 ounces almond paste (1/2 of an 8-ounce can)
½ cup granulated sugar
2 Tablespoons all-purpose flour
⅓ cup Amaretto di Saronno
3 packages (8-ounces each) block cream cheese, room temperature
4 large eggs
For topping:
1 cup sour cream (not light or fat-free)
3 Tablespoons Amaretto di Saronno
2 Tablespoons granulated sugar
For garnish:
About ¼ cup sliced unblanched almonds
Instructions
For crust: Combine all crust ingredients in a small mixing bowl. Press mixture in bottom and up the sides (about 1-1/2 inches) of a buttered 9-inch springform pan. Refrigerate.
For filling: Heat oven to 350 degrees F. On low speed, beat almond paste, sugar, and flour in large bowl of electric mixer until smooth. Beat in Amaretto gradually until smooth. Beat in cream cheese a third at a time, beating well after each addition. Beat in eggs, one at a time, beating well after each addition. Pour mixture in prepared crust. Bake for 50 minutes.
Meanwhile, prepare topping: Combine topping ingredients in a small mixing bowl. After cheesecake has baked for the 50 minutes, remove from oven, and spread the sour cream topping mixture evenly over the top of cheesecake. Return to oven and bake for 25 minutes. Remove from oven to a wire rack and let cool for 1 hour. Cover pan and refrigerate 8 hours or overnight.
To serve: Carefully remove side of pan. Garnish edges of cheesecake with the sliced almonds. Makes 16 servings.