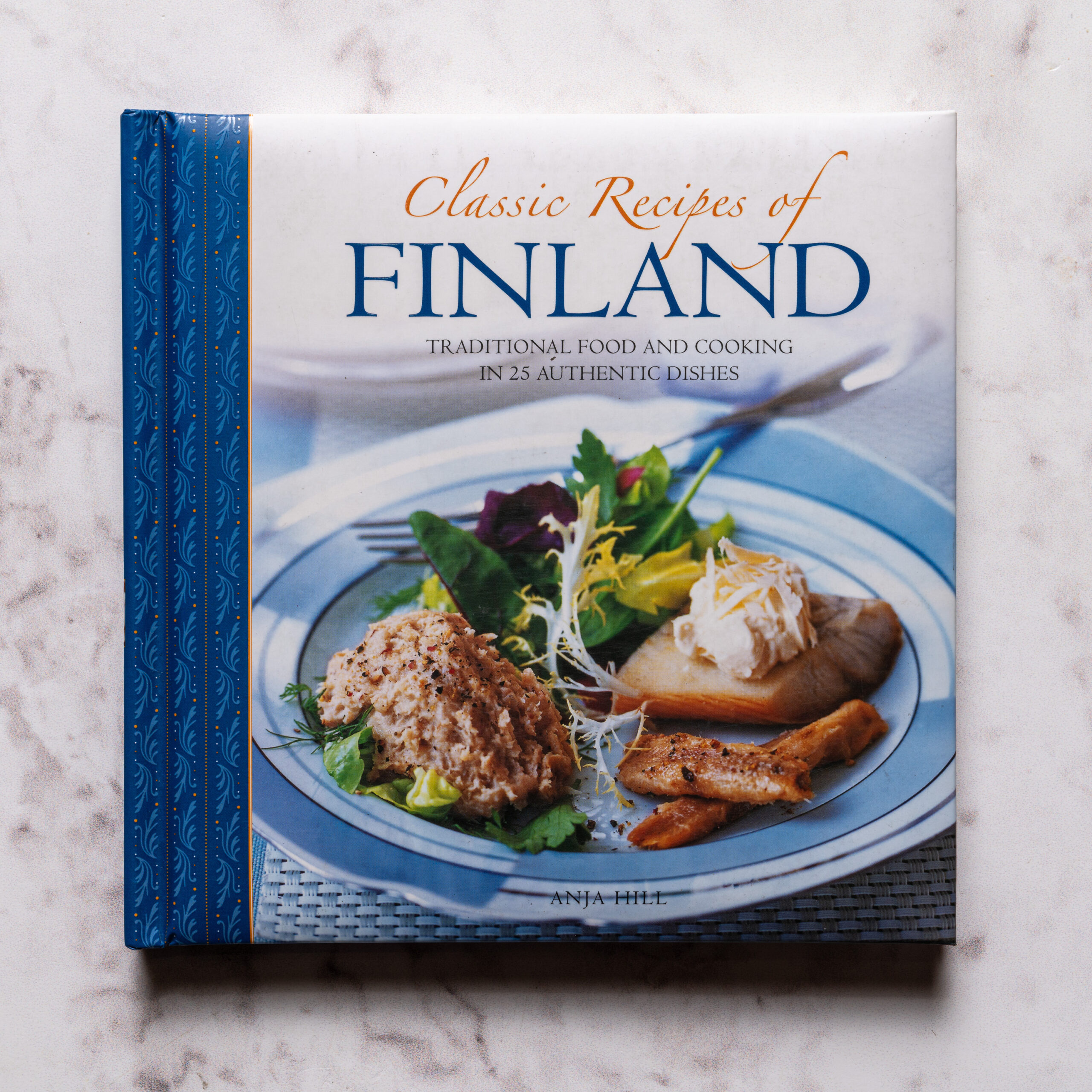 I have written quite a few blogs about Finnish food since my husband Bill is Finnish-American.  Bill's father was 100% Finnish, whose parents immigrated to America.  His mother came through Ellis Island and his father entered through Canada, both settling in the Upper Peninsula of Michigan where they met and married.  I'm sure they would have been familiar with all the recipes in this cookbook.
Our family made a trip to Finland in 2015 to meet all of Bill's relatives.  It was a trip of a lifetime.  I could write an entire book about that glorious trip.  Finland is breathtaking with its vast open space, forests, freshwater lakes, and incredible fresh food.  As this cookbook says, Finland's cooking makes use of simple local ingredients from land and sea.
Breakfast is a main meal with warm and sustaining foods such as porridge (puuro), whole grains like muesli, bran, and other cereals; open sandwiches with cream cheese topped with smoked salmon, cucumbers, and tomatoes were a big hit with me.  Lunch is usually light with soup or salad, but the best time of day comes at 4:00 – coffee time!  The world stops for coffee time all over Finland.  Coffee time is highlighted by the breads such as pulla which is a cardamom-scented braided sweet bread; doughnuts called munkki, and other pastries that I can't pronounce, along with more little sandwiches and sweet treats.  Did we ever miss coffee time when we returned home!  It was the highlight of every day of our journey not just for the food but the comfort and joy of chatting with our newfound Finnish family.
The cookbook has twenty-five traditional recipes of soups, breads, fruit desserts (mostly berries), potato and rutabaga side dishes, salmon, sausages, and delectable cookies.  There are also holiday foods, and special occasion foods, but the one I wanted to try was the Runeberg Cake.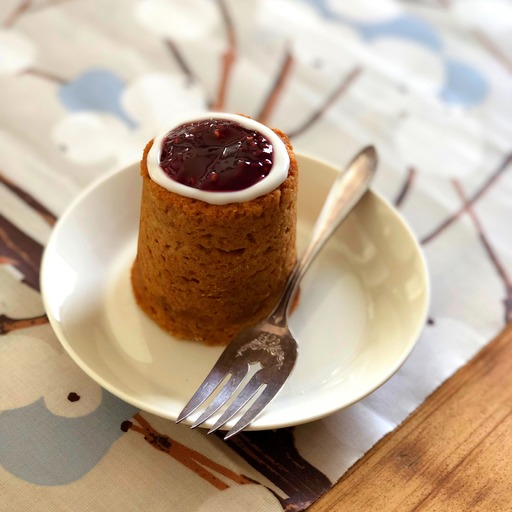 These little cakes appear everywhere in February to celebrate the birthday of Finland's national poet, Johan Runeberg.  Although he was Swedish, he spent his whole life in Finland.  Runeberg cakes (Runebergin Torttu) make a delectable tea time treat.
You can find numerous recipes for Runeberg cakes in Finnish cookbooks or online.  It is believed the original recipe was invented by Runeberg's wife Fredrika who included the recipe in a cookbook she wrote in the 1850's, but she might have adapted it from a baker in a town not far from Helsinki called Porvoo, where they lived in the 1840's.  Fredrika made hers from what she had at home, using flour, breadcrumbs, cookie crumbs, ground almonds, and topped with her homemade raspberry jam.  Today the same basic ingredients are used with a circle of white icing around the jam.

Runeberg's Cakes
Author:
Classic Recipes of Finland by Anya Hill
Ingredients
1-1/2 cups all-purpose flour
1 teaspoon baking powder
2 eggs
¾ cup sugar
1 cup unsalted butter, plus extra for greasing
1 cup ground almonds
2 cups fine fresh breadcrumbs
5 Tablespoons almond liqueur (like Amaretto)
½ cup raspberry jam
Instructions
Heat oven to 400 degrees F. Grease with butter, 12 dariol tins* or muffin tins; set aside.
Sift the flour and baking powder together into a bowl. Put the eggs and sugar in a large bowl and whisk together until light and fluffy.
In bowl of electric mixer beat the butter until creamy, then beat in the ground almonds and breadcrumbs. Add to the eggs and sugar and mix together, then stir in sifted flour mixture.
Divide between the prepared tins, allowing some room for the mixture to rise. Bake for about 15 minutes or until a skewer inserted comes out clean. Remove from oven and let cool in the pans before turning out.
Brush the cakes with the liqueur to dampen them. Top each with a teaspoon of jam. If desired, you can pipe some white icing around the top to enclose the jam. Not everyone does this, but it makes them look pretty!
*Note: Dariol pans are specialty tins you can buy online (or buy them in Finland!) to make Runeberg cakes. A substitution can be muffin tins but they won't be as tall.
My friend Kim, who is Finnish-American, from Seattle sent me this cookbook.  We swap Finnish recipes and both have a fondness for Finnish Karl Fazer chocolates and real Finnish licorice.  I mean the strong salty kind!  Thank you for the book, Kim!  It brought up many fond memories of Finland.