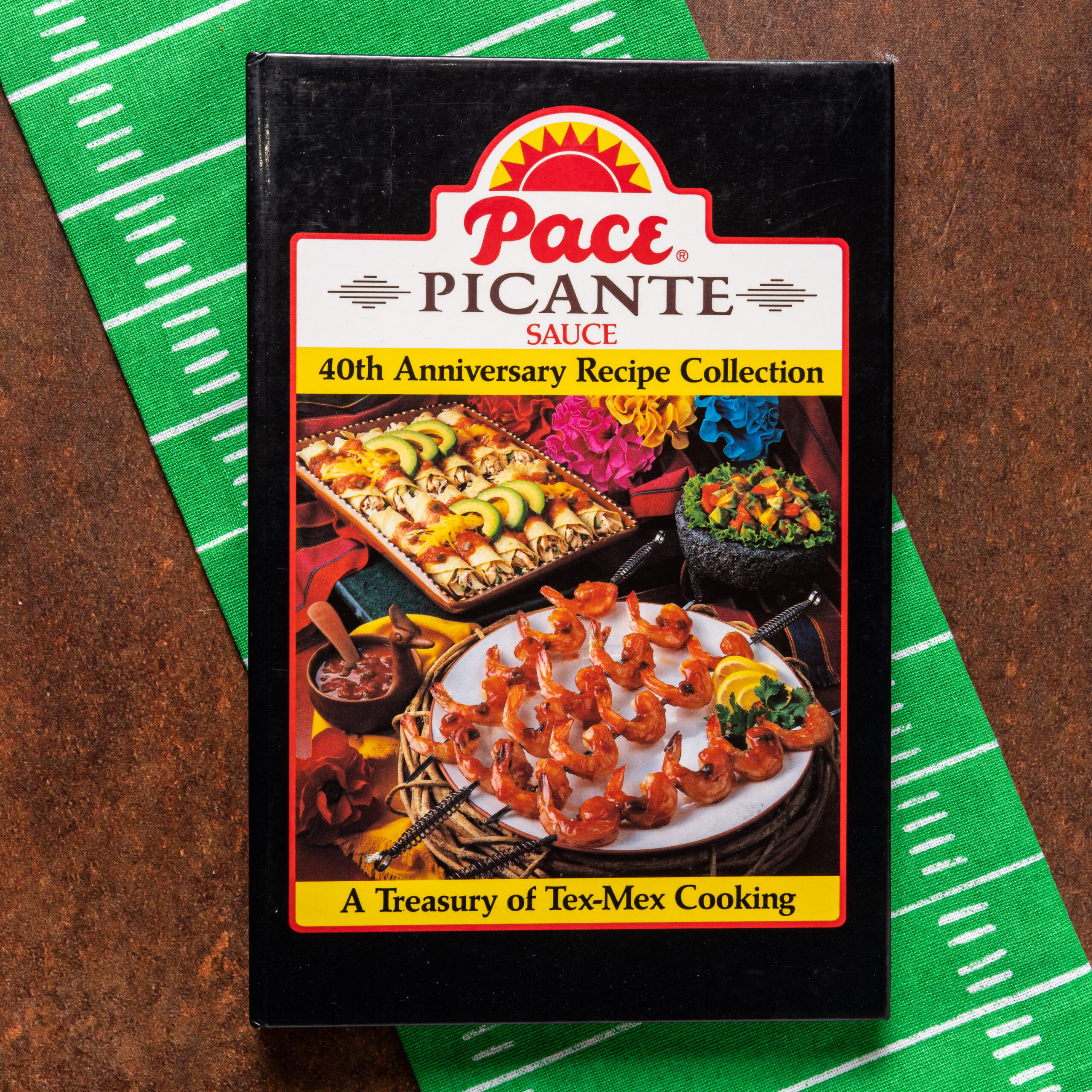 This is a special 40th Anniversary Recipe Collection from Pace Picante Sauce in 1987. Thirty-six years later, the recipes have stood the test of time.  My good friend, Priscilla (who gave me the Sunset Chicken Cookbook in an earlier blog), picked another good one for the Culinary Cellar shelves.  So many dishes can be made from a jar of picante sauce.  This book offers recipes for hot and cold appetizers, soups and stews, main dishes of every kind, grilling ideas, side dishes, and salads.  Also included are full menus for a holiday open house, make-ahead ideas, easy entertaining, a fajita feast, barbecue bash, a Southwest supper, Chinese New Year celebration, summer dinner party, brunch, Cinco de Mayo dinner, and game day foods.
I decided on a game day food since the Super Bowl is happening on Sunday with the Kansas City Chiefs vs the Philadelphia Eagles.  No matter who is playing each year, delicious game day food is always expected!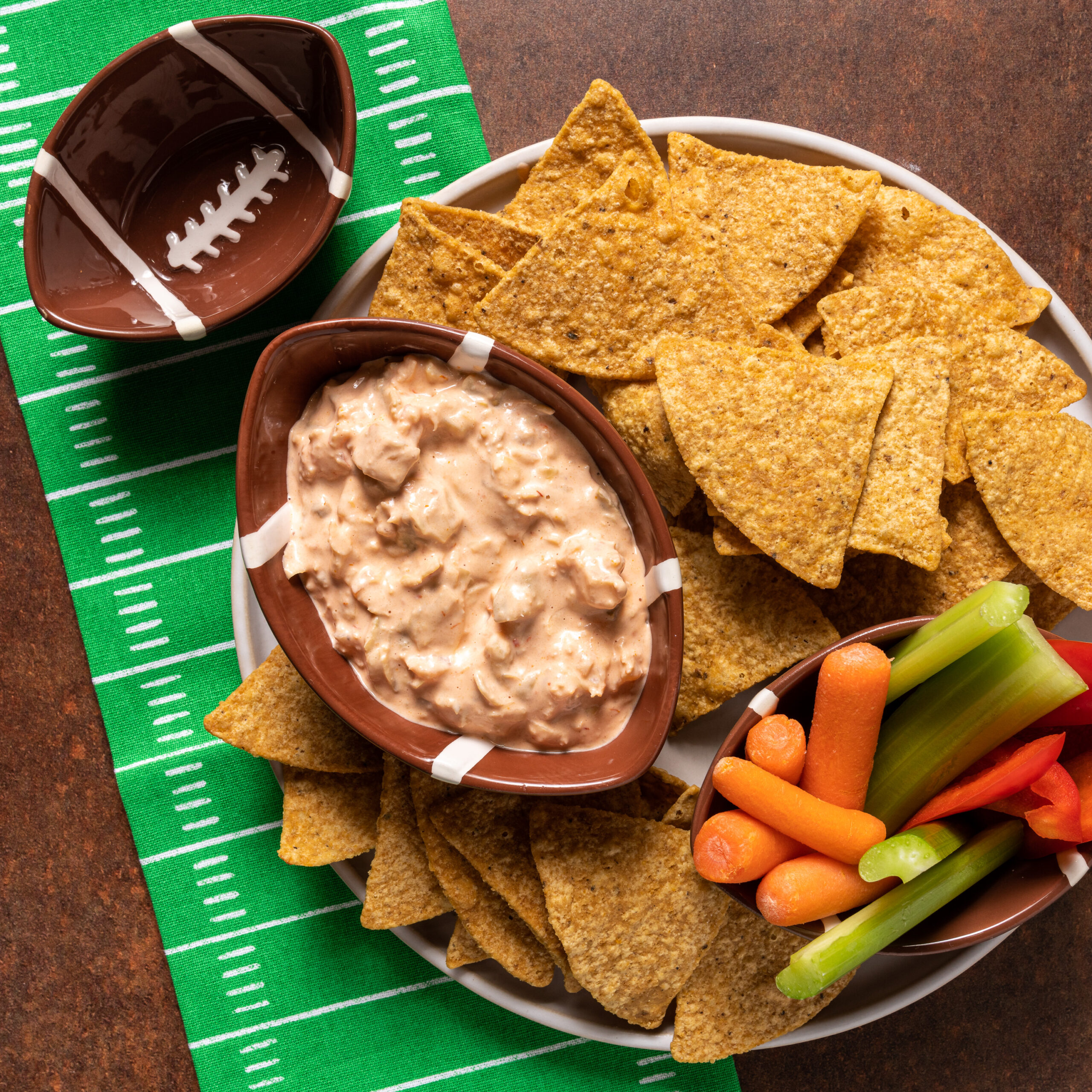 The dip has cooked chopped shrimp, artichoke hearts, cream cheese, mayo, Parmesan cheese, and spicy picante sauce.  It is baked until piping hot from the oven, and served with tortilla chips and assorted veggies to enjoy while watching the game.
I'll be posting two more recipes this week for other game day appetizer ideas!

A Super Dip for the Super Bowl
Author:
Pace Picante Sauce 40th Anniversary Collection
Ingredients
1 can (14 ounces) artichoke hearts (not marinated)
⅔ cup chopped cooked shrimp*
3 ounces cream cheese, softened
½ cup mayonnaise
½ cup Hot Pace Picante Sauce** (hot is preferred, or mild if you don't like spicy)
¼ cup grated Parmesan cheese
Sliced green onion tops for garnish, optional
Tortilla chips and assorted fresh vegetables for dipping
*The recipe called for canned drained shrimp, but fresh is so much better!
**If you like really spicy add a little chipotle powder to taste!
Instructions
Heat oven to 350 degrees F.
Drain artichoke hearts and chop. Place in a mixing bowl. Add the shrimp, cream cheese, mayonnaise, picante sauce, and Parmesan; mix well. Spoon into a 9-inch shallow baking dish or pie plate.
Bake for about 20 minutes until hot and bubbly. Garnish with sliced green onion tops, if desired.
Serve hot with tortilla chips and assorted vegetable dippers. Recipe will make about 2-1/2 cups of dip.