A few years ago, our family traveled to Finland to meet relatives and to walk the land where my husband Bill's grandmother Vanni was born.  Grandma Vanni's homefarm, as it is called, was founded in 1834 and still thrives today as an organic dairy farm run by her descendents, Bill's cousins.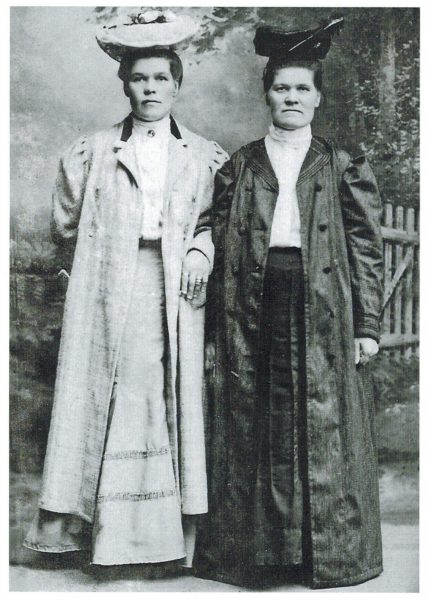 Grandma Josefiina Vanni is on the left, standing next to her older sister Gustava, who was the first to come to America and eventually settled in the Upper Peninsula of Michigan.  Josefiina followed later, landing at Ellis Island and then to Upper Michigan where she would live for the rest of her life, never returning to Finland.
Josefiina's life came alive as we walked the farm and heard about her fascinating life from cousin Jouni.  We could hardly believe we were there, and then to think a few years later, they would be coming to visit us, some making their first trip to America just as Grandma Vanni had done over 100 years ago.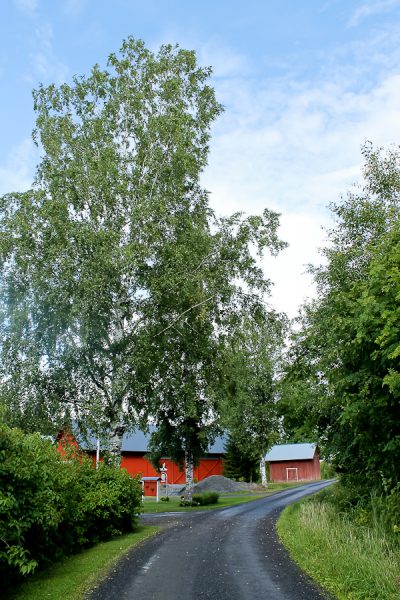 Coming up the road to Grandma Vanni's farm.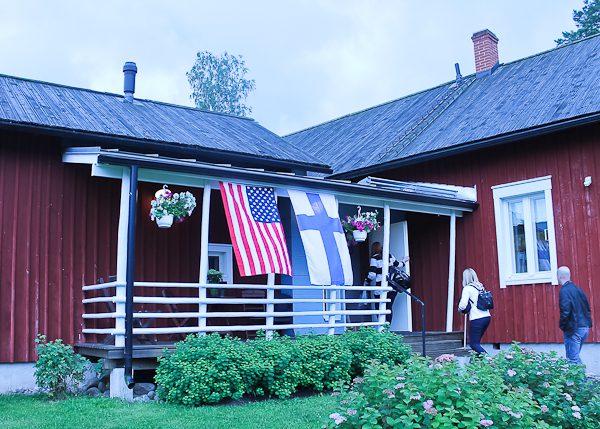 Entering the farmhouse.
Words can't describe how much we fell in love with our Finnish family.  How did we ever live without them?  We can't imagine not having them in our lives.  We were thrilled when eight of the cousins from the farm decided to come and visit us last month.
Finns are very giving people and love to shower family with handmade gifts and other items from their native land.  Cousin Leena is an extraordinary cook and knitter.  Look at these incredible socks she knit for me!  Perfection.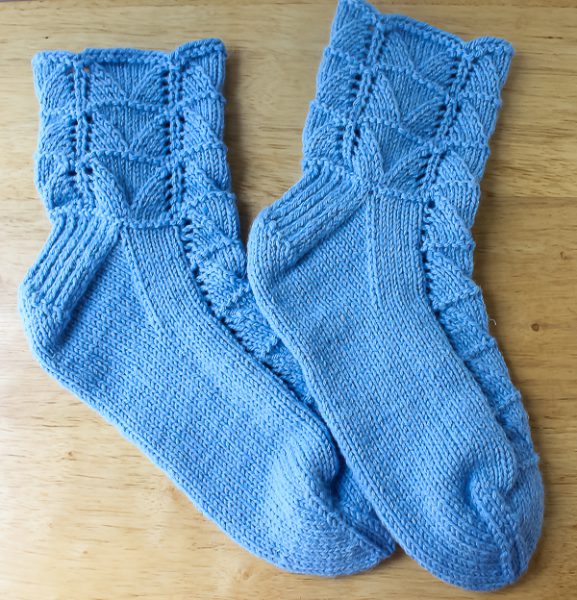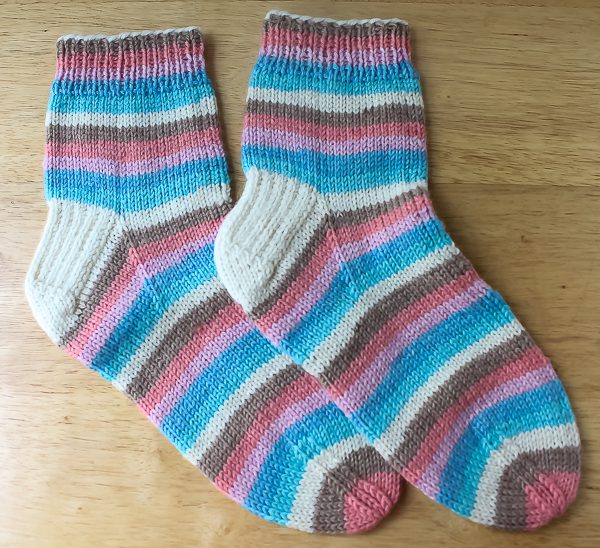 And look at these gloves!  I can't wait for winter so I can wear them.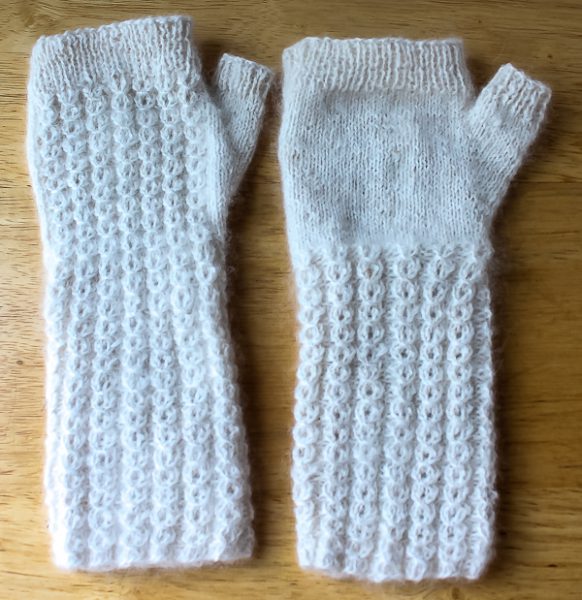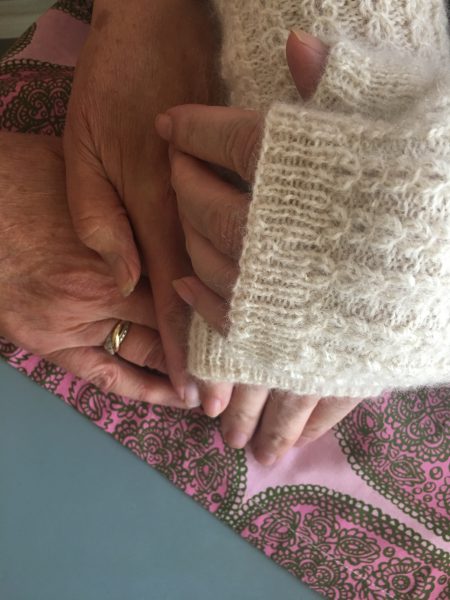 My hands giving Leena a thank you touch for the gloves.  To make it even more fun, Jouni took a photo of the little white alpaca who gave her the wool!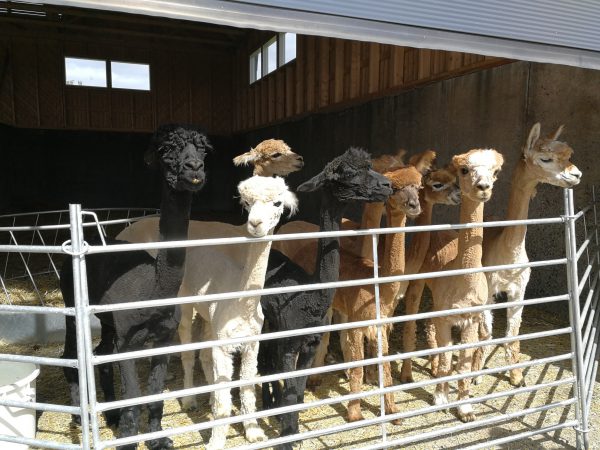 Next I was thrilled to receive this cake mold shaped like Finland, which looks somewhat like a kitty.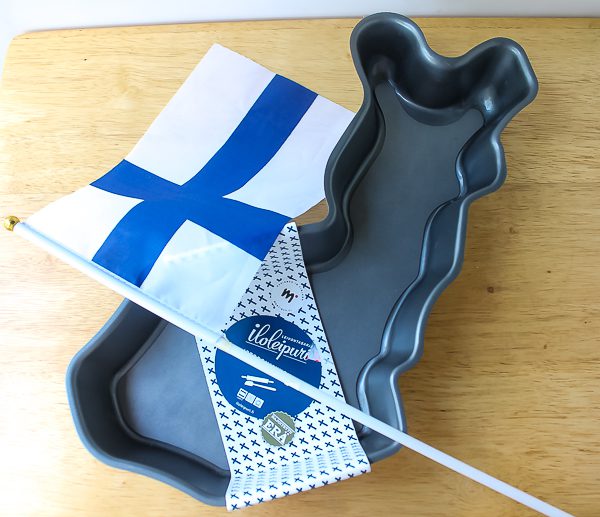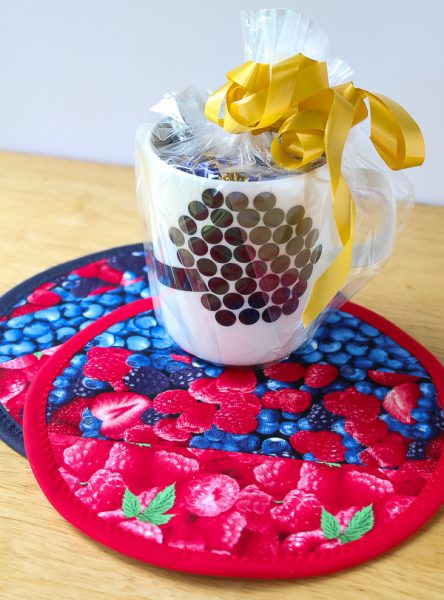 The beautiful Marimekko mug has a design of hydrangea, and it's filled with Karl Fazur Finnish chocolates!  The delightful potholders were made by cousin Marja-Liisa, Leena's daughter.  Marja-Liisa can sew anything, and is also an extraordinary knitter.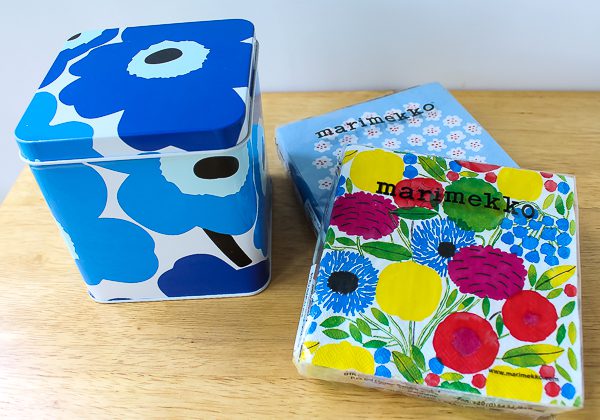 More Marimekko, a tin and cocktail napkins.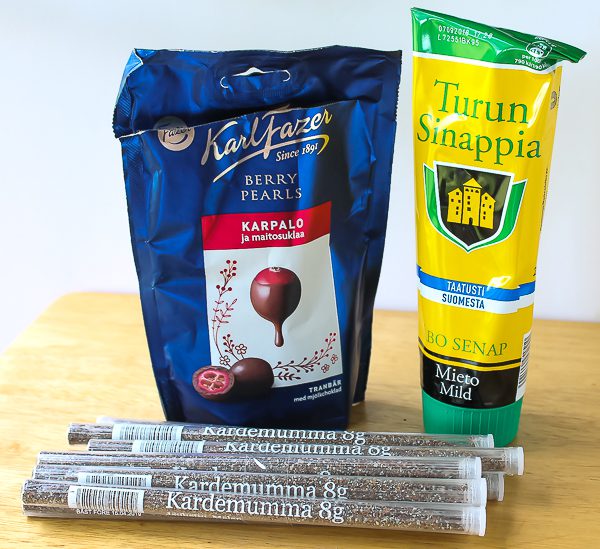 More Karl Fazur chocolates, these being chocolate-covered cranberries.  Finns also love their mustards and of course, Kardemumma (Cardamom) for baking.
During their stay here, there was a side trip made to Upper Michigan so the cousins could visit the home where Grandma Vanni lived in the town of Negaunee, and to meet more American cousins.  They made a trip to Grandma and Grandpa Vanni's graves, along with other Vanni's.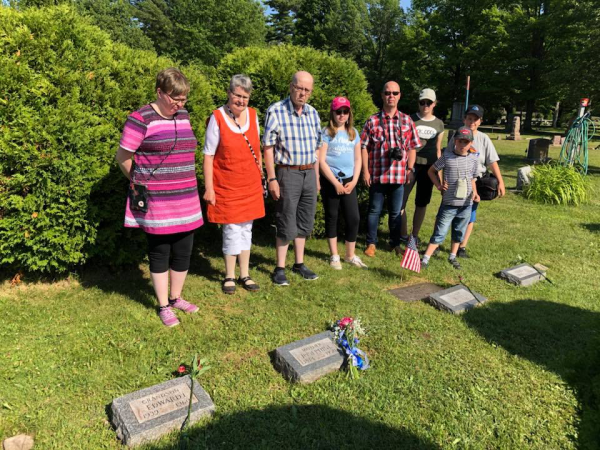 All the Finnish cousins honoring their relatives.
Bill and I own property on Lake Superior in a little town named Big Bay.  Everyone had fun eating pasties while enjoying the forest scenery and gazing at the majestic Lake Superior.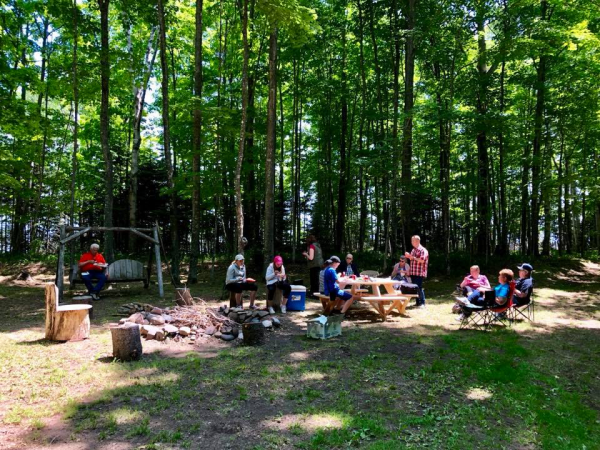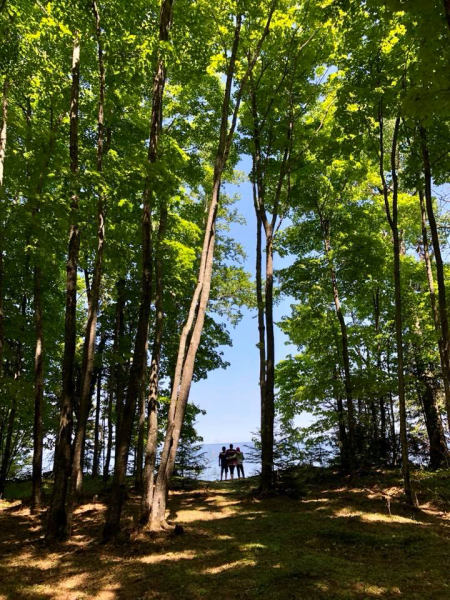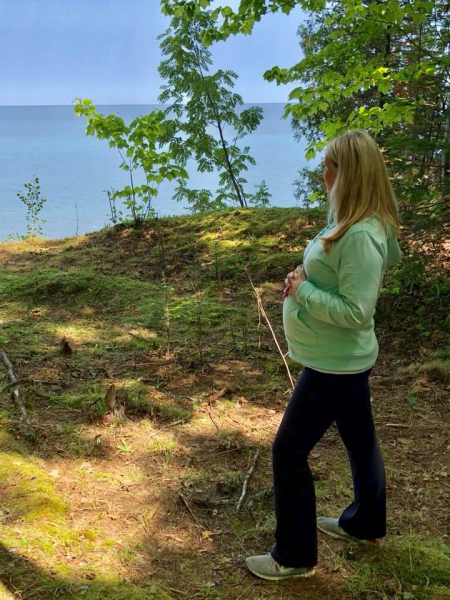 Here is our daughter Kara, maybe wondering if she is carrying a boy or a girl!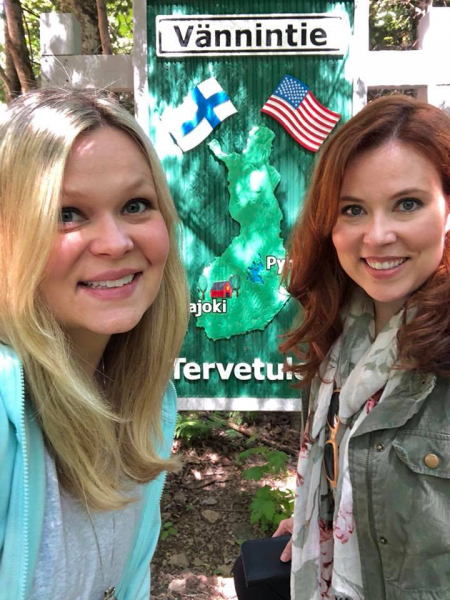 Our girls Kara and Kristina in front of the sign that begins our road to the lake.  It shows where in Finland the relatives are from.  "Vannintie" means "Vanni Road" which is also an actual road in Finland.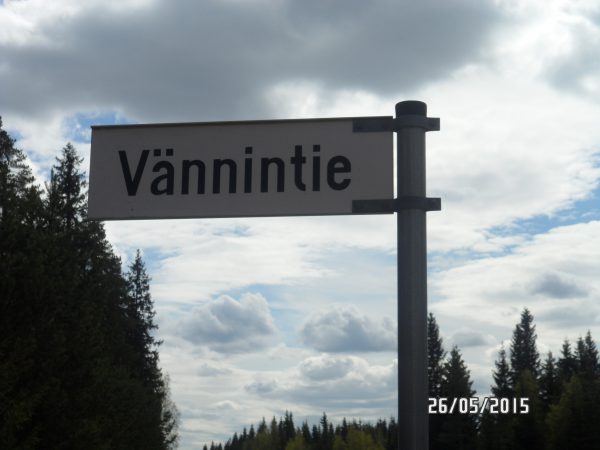 While in Michigan, Jouni gave an amazing presentation on family history to the other cousins, including how the family farm has grown since Josefiina's day.  I think she would be more than pleased.
Upon returning home, there was a trip to Chicago, Six Flags Great America for the kids, and lots of chatting and just enjoying being together.  One item Finns love for breakfast is porridge, sort of like our oatmeal but a million times better!  Nothing like it is available in the USA, but we can make it look like how Finns love to serve it which is with fresh red currants.  Kristina happened to find some at our local Farmer's Market.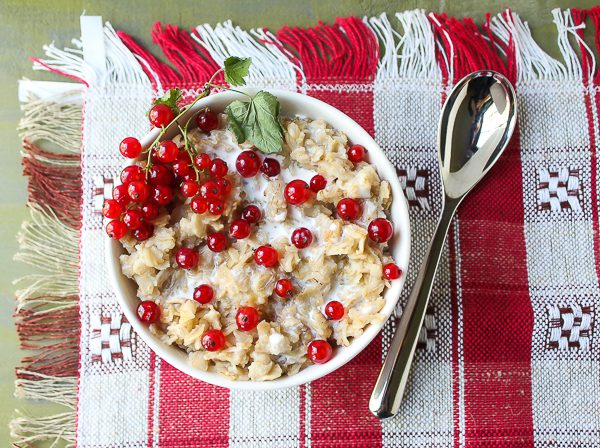 How beautiful is that?  Just drizzle it with a little cream.  The fabric underneath was woven by another cousin, Salme, who was not here this time but has visited before.  Salme grew up on Grandma Vanni's farm.
I only touched the surface on this memorable visit, and I will have future blogs with some of Leena's recipes, and other Finnish treasures!
We miss our cousins more than I can say.  Right now as I am writing, Kristina is in the air flying to Finland to work on her Finnish cookbook (more on that later!) and see all the cousins again.  Sigh.  Lucky girl.