I've been getting emails and messages the last few weeks saying, "Where are you? I am missing your blogs!" Or, "Are you okay?"  My favorite comment was from my mom:  "When are you going to write another blog?  I am getting tired of looking at those same cookies every day!"  Thank you for all the concern and yes, I am fine, and I was getting tired of looking at the cookies too!  It's just been so busy in the last month.  I was in California visiting my mom with daughter Kristina; we stayed a couple of nights at an amazing winery in Sonoma; we had the most wonderful visit with eight of our Finnish cousins here in Libertyville; we're still working on The Culinary Cellar work; and we are going to start outdoor work on the house (siding, windows, etc.)  My poor blog has suffered through all this, but now I am back and ready for more fun blogs for you! (and especially you, mom!)
All of the above will have blogs soon, but I had to tell you what just happened this morning.  When I wake up, I always start the day by making coffee, reading the Chicago Tribune, and turning on my phone.  One text was from our amazing family friend and former babysitter for my girls, Leigh.  Leigh said to look on my front porch because there was a surprise box waiting from her and her generous neighbor, Kristy.  I think you can guess what was in the box – cookbooks!  Fabulous cookbooks..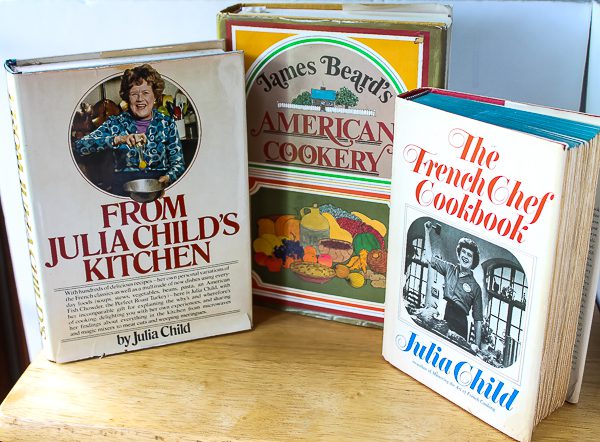 Julia and James Beard!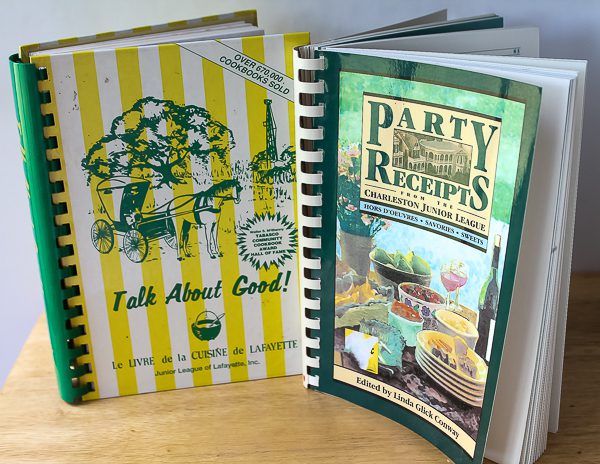 Junior League books from Lafayette, Louisiana, and Charleston.  I love Junior League books!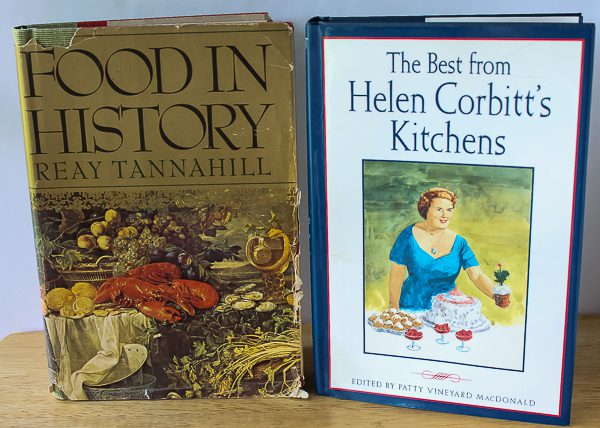 A very interesting food history book, and Helen Corbitt!  I love her recipes.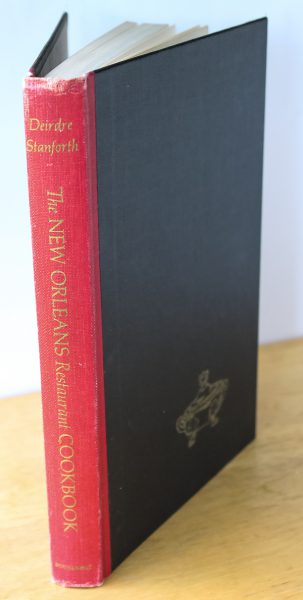 The Restaurants of New Orleans!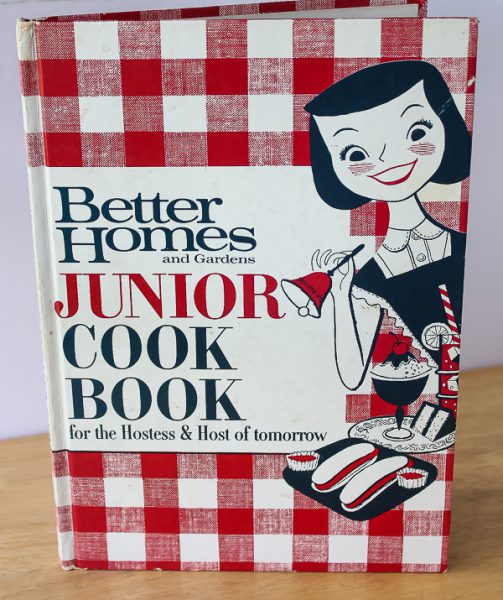 Saving this one for my granddaughter.  So of course now I have to show you a photo of her..
Thank you Leigh and Kristy, for these books which I can't wait to sit down and go through.  I'm quite sure there will be something prepared from them in another blog.  Like I said, watch for some more new blogs sometime next week.
Don't worry, mom.  No more cookies for a while!