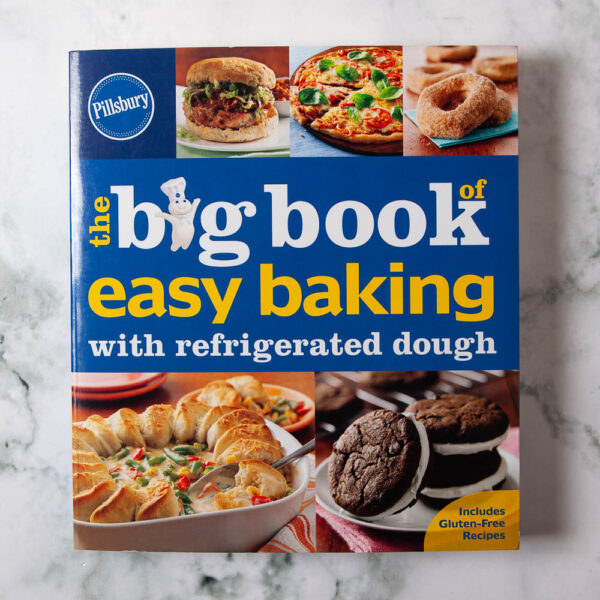 I received this book among others from Tami at Cook & Beals, a third generation company that manufactures honey extracting equipment.  It has been serving the honey industry since 1959 and is the name known to beekeepers everywhere.  Along with more cookbooks, Tami sent booklets about the company and even some great honey recipes.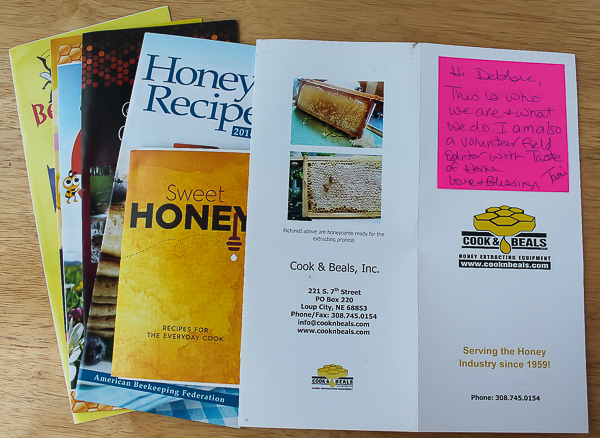 Here are some other books sent by Tami, who is also a Field Editor for Taste of Home.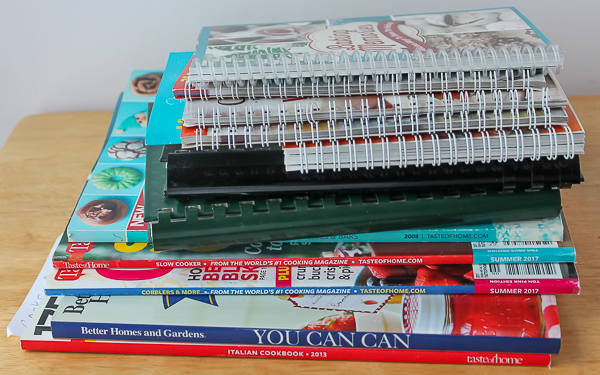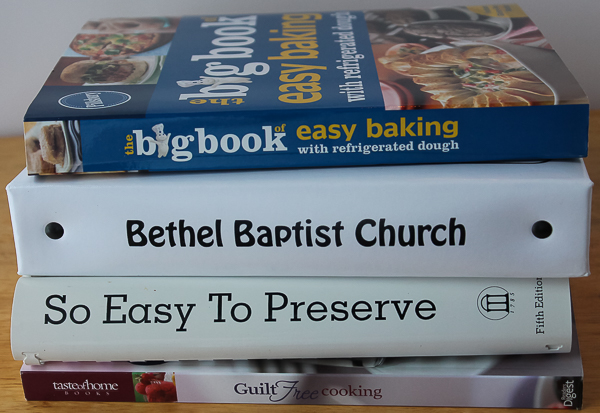 Since it is Spring, I wanted to find a bright and cheery lemon recipe and decided on the ever-popular lemon bars. The crust is refrigerated sugar cookie dough making the crust a snap to prepare.  They are easy and delicious to make.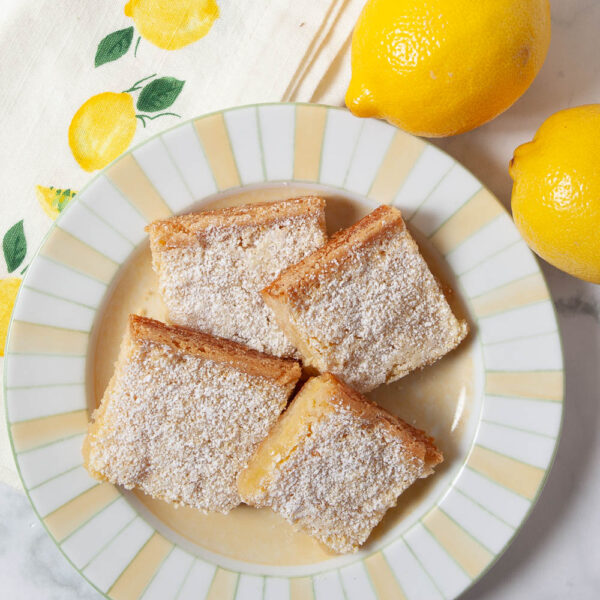 Look at the beautiful yellows!
The book is filled with ideas for appetizers, sandwiches, pizza, casseroles, pies, pastries, cookies, and bars.  If you are a fan of refrigerated doughs that help cut down on time and effort, you will love this cookbook.  There are also gluten-free offerings.
Thank you, Tami, for all the cookbooks and the all-important products you and your family supply to beekeepers everywhere!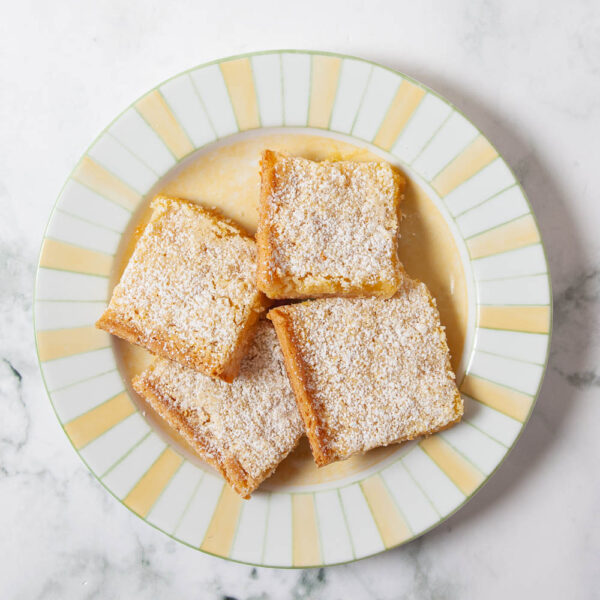 So-Easy Lemon Bars
Author:
The Big Book of Easy Baking with Refrigerated Dough, from Pillsbury
Ingredients
1 roll Pillsbury refrigerated sugar cookie dough
4 eggs, slightly beaten
1-1/2 cups granulated sugar
2 Tablespoons all-purpose flour
2 Tablespoons butter, softened
2 Tablespoons grated lemon peel (about 2 lemons)
⅓ cup fresh lemon juice
1 to 2 Tablespoons powdered sugar
Instructions
Heat oven to 350 degrees. In ungreased 13-by-9-inch baking pan, break up cookie dough. With floured fingers, press dough evenly in bottom of pan to form crust., Bake for 15 to 20 minutes or until light golden brown.
In a large bowl, beat eggs with a whisk until blended. Beat in granulated sugar, flour, and butter until well-blended, Stir in lemon peel and lemon juice. Pour mixture over warm crust.
Bake 20 to 30 minutes longer or until edges are golden brown. Cool completely. Sprinkle with powdered sugar. With a knife dipped in hot water, cut into 6 rows by 6 rows. Makes 36 bars.