For almost a month in my recent long hospital stay, all I was allowed to eat was ice chips, and at times even chips were not allowed and I could only moisten my mouth and lips with a little sponge.  I lost almost thirty pounds before this long ordeal was over, but not a fun way to lose weight.  So you can imagine how hungry I would eventually become.  There was one point when I was finally allowed to chew on the ice chips, I said to my daughter Kristina that they were like eating chocolate.  How's that for desperation?
After my release from the hospital it soon would be my birthday.  Around this time Kristina read that the three Michelin-starred Alina restaurant in Chicago with the world's greatest chef, Grant Achatz, and owner Nick Kokonas, was going to start offering take-out meals during the pandemic at a very reasonable price.  She called and arranged for dinners for three to pick up.  Kristina was not going to have an Alinea meal at the kitchen table.  She brought out the good china, Waterford crystal, the family flatware that is over one hundred years old, and set the dining room table.  Kristina likes to make food presentation beautiful, especially with the chance of having Michelin-starred food.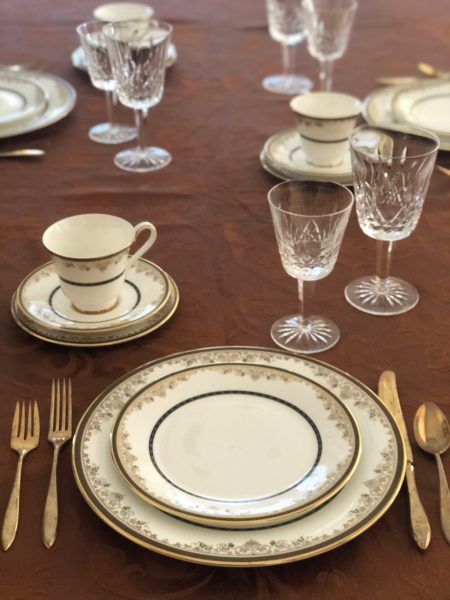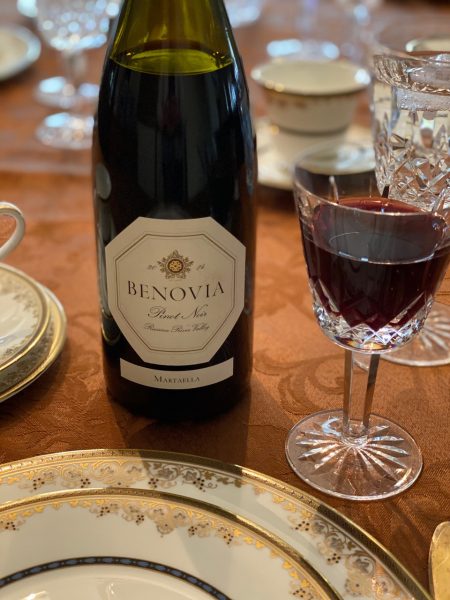 Next came a great bottle of wine, the Pinot Noir from the Benovia Winery in the Russian River Valley of California.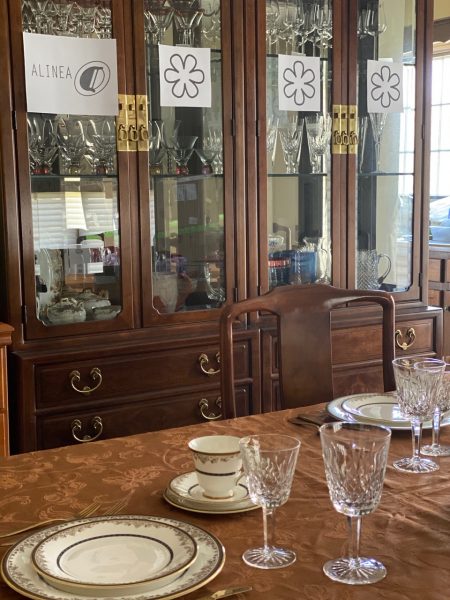 Not only that, Kristina put up an Alinea sign with its three Michelin stars next to it.  It was very touching and special and will be one of my most memorable birthdays.
Bill was in the city for a job and picked up our dinners on the way home.  He pulled up to the restaurant, someone (fully masked) came out and brought two huge bags to the car.  It may not have been their usual 18 or 20 course meal, but it was just as wonderful to us.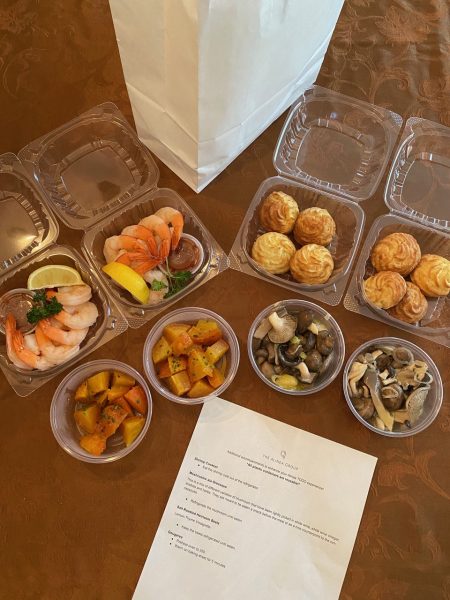 The above items were not the dinner, but "Additional accompaniments to enhance your Alinea experience!"  These offerings included a Shrimp Cocktail, Mushrooms a la Greceque, Salt Roasted Heirloom Beets, and Gougeres.  At no charge. They even included a candle for my birthday.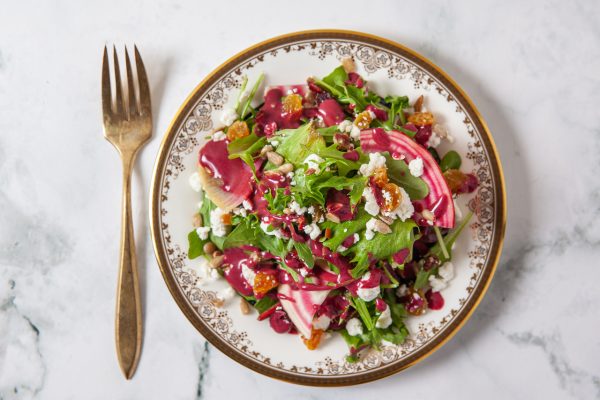 For the meal, we started with a fabulous mixed green salad with a raspberry vinaigrette.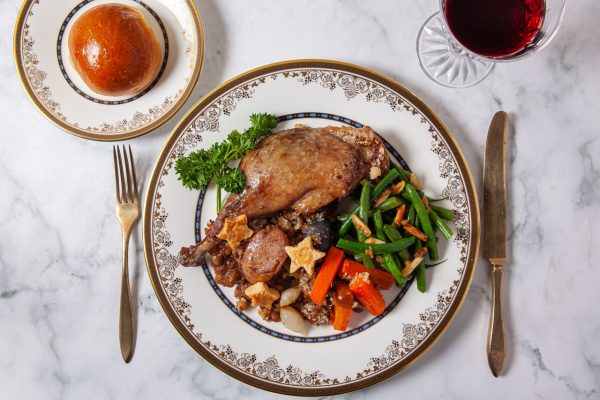 The star of the meal was the Duck Confit Cassoulet, with Green Beans Amandine, puff pastry stars (three of course!), and a dinner roll.  The duck leg confit along with pork sausage, ham, onions, carrots, and slowly braised white beans was three-star worthy.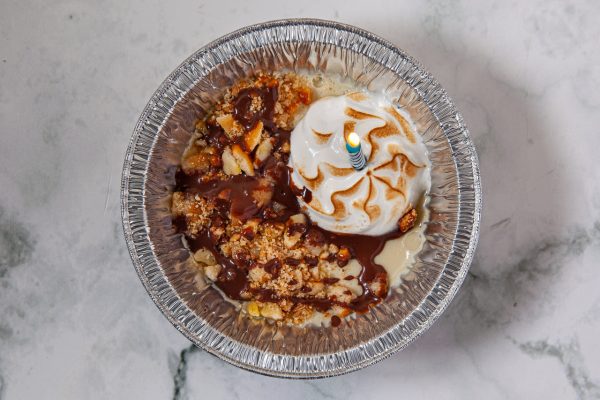 Dessert was a Banana Cream Tart with Chocolate Sauce.  Can you see the birthday candle?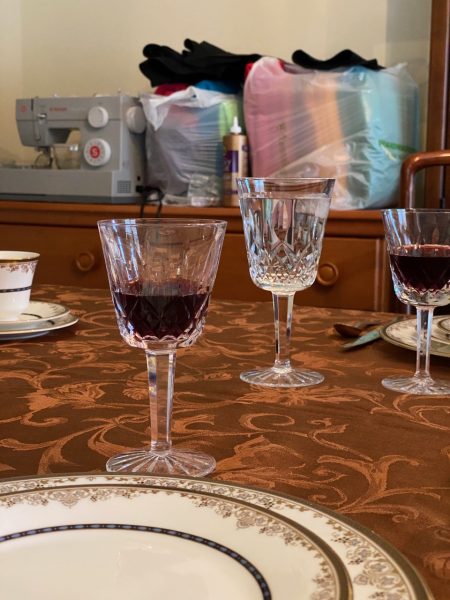 And as you can see, the dining room is also filled with craft items and a sewing machine!  Kristina made masks, did her first embroidery, and even started Christmas gifts!
The three months of difficult healing was forgotten for just one night with Alinea on the table.
No more ice chips for a long time.