Enter the world of 11-year-old Culinary Cellar!  My precious cellar with a library of cookbooks has been through a lot in eleven years.  It was totally destroyed in seven feet of flood waters, but made a comeback from nothing to now Culinary Cellar part 2, thanks to you, my amazing and generous readers, and family, who sent cookbooks by the thousands.  I was ready to give it all up, but you convinced me to go on.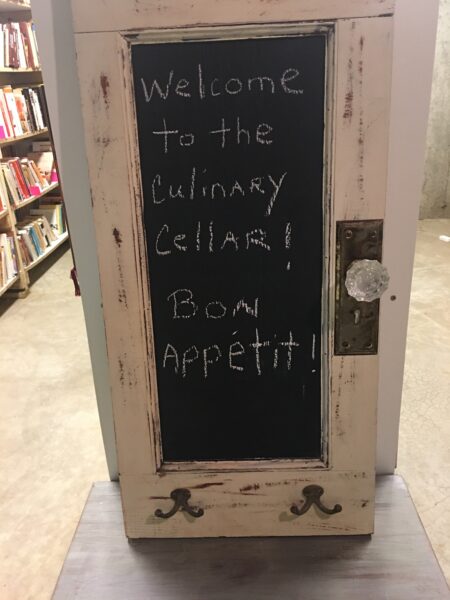 This is the first thing you will see at the bottom of the stairs. Then look around and you will see this: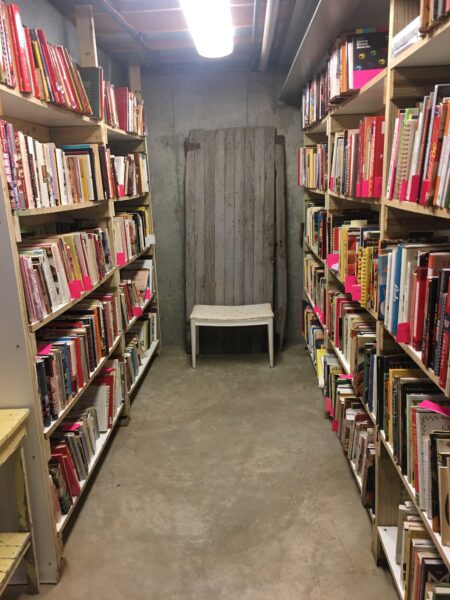 This is only about half the books.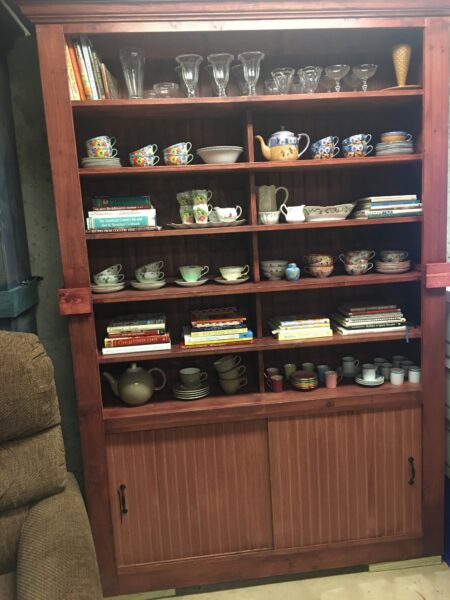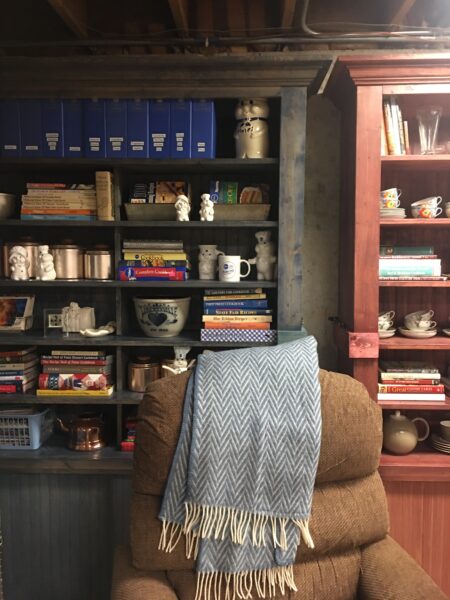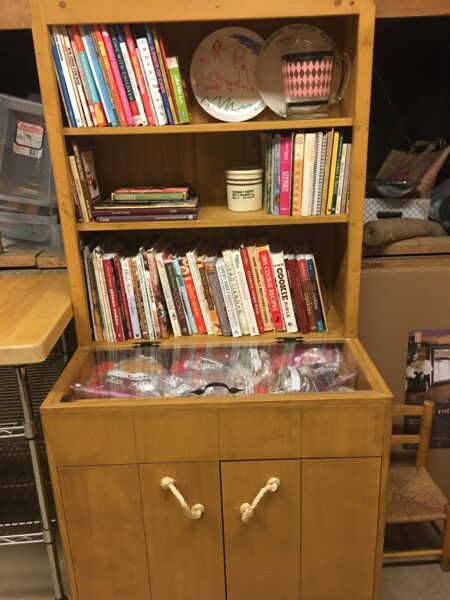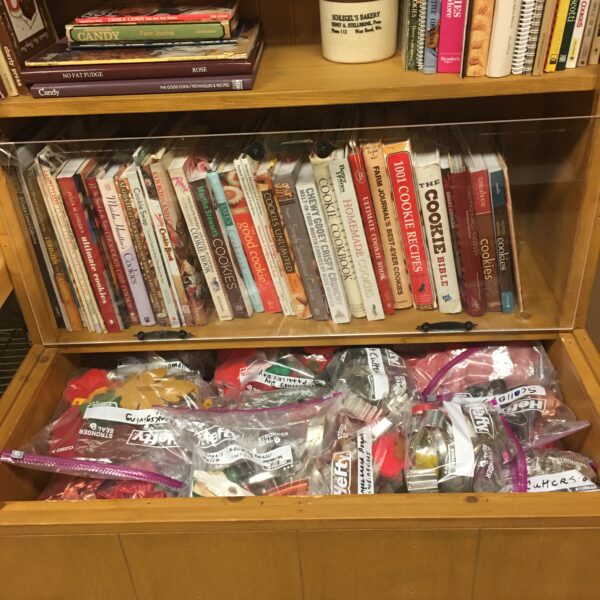 This is the "Cookie Cabinet" holding cookie cookbooks and all my cookie cutters.  The cookie cutters actually survived the flood because they were plastic and metal.  Of course they were covered in mud, and it took daughter Kristina days to wash them all.  Also she accessorized and filled all these cabinets, which we bought from a kitchen store in downtown Libertyville that closed.
I haven't found a card catalog like my old one yet that held tens of thousands of recipe cards, but I'm still searching.  I'll be getting another filing cabinet too for all my new clippings.
I still have a lot of work to do, including updates on cellar photos, adding a whole new index to explore like a recipe index and special ones like all Sphere blogs in one spot, all the Pillsbury Bake-Off blogs, and more.  And the big new happening – I'm going to start a Podcast!  Not sure when, but it's coming.
If you have ideas of something you would like to see in the cellar, ideas for Podcasts you would enjoy, or just to tell me about a favorite cookbook or recipe you love, please post ideas and comments here on this blog.
Love and gratitude to all my readers; new ones, and those who have stuck by me from day one, eleven years ago, and of course my family who has always been beside me cheering me on even when I thought it could never happen after the devastation of the flood.  There would be no Culinary Cellar if not for all of you.