Here is what I found waiting for me on the kitchen table this morning!  My husband Bill and daughter Kristina, who is visiting this week from New York City, left early for Chicago and wanted me to wake up to a Valentine's surprise.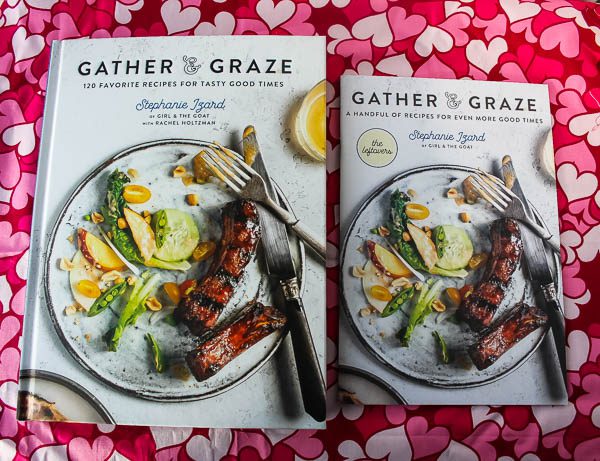 Gather and Graze is Top Chef's Stephanie Izard's latest cookbook that Bill and Kristina picked up at her Little Goat Diner.  The smaller booklet is a supplement to the main book with ideas of what to do with leftovers from the recipes.  Another blog will be coming later about this fabulous cookbook.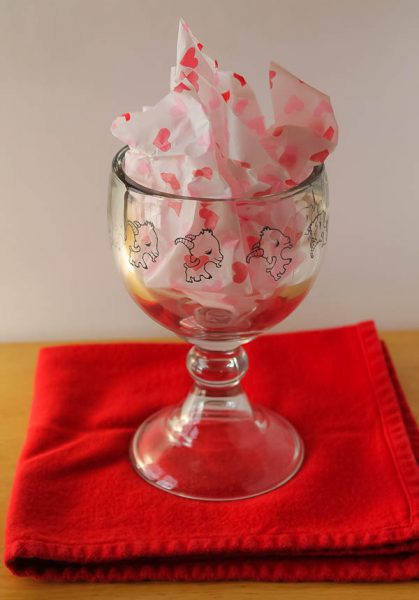 The book contains recipes for ice cream sundae ideas and Little Goat sells these adorable ice cream cups.  It's bigger than it looks!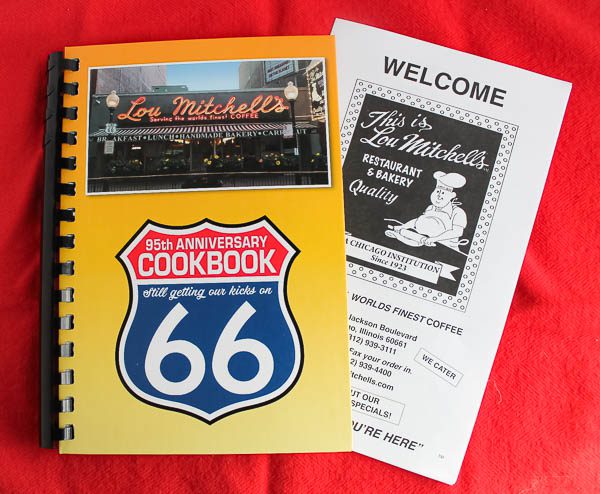 Another diner Bill and Kristina visited is Lou Mitchell's which has been a Chicago staple for 95 years!  It is located on the famous Route 66 trail where many people traveling the route either make it their beginning or ending point.  A blog will follow soon about this iconic diner too.
All Bill ever wants is something sweet for Valentine's Day.  I indulged him in his love for cookies with a giant chocolate chip cookie heart.  Even he won't be able to eat this whole thing in one day.  I used a cookie recipe that I saw long ago on the "Mike and Maty Show," which just so happened that Kristina was also on the show demonstrating her Pillsbury Bake-Off entry.
The cookie recipe is great, and of course the dough can be made into individual cookies and not a big heart.
Happy Valentine's Day, everyone!
xoxoxoxoxoxox

Chocolate Chip Cookie Valentine Hearts
Ingredients
2-1/4 cups all-purpose flour
1 teaspoon table salt
1 teaspoon baking soda
1 cup unsalted butter, room temperature
1 cup firmly packed dark brown sugar
1 teaspoon vanilla extract
½ teaspoon water*
1 egg
1 cup chopped walnuts
3 cups semi-sweet chocolate chips
Instructions
Heat oven to 375 degrees F. Grease two heart-shaped cake pans, then lightly coat with flour and shake out excess; set aside.
Sift together flour, salt, and baking soda; set aside.
In large bowl of electric mixer place butter, brown sugar, vanilla, water, and egg. Blend until creamy. Add flour mixture and mix just until blended. Add nuts and chocolate chips and mix just until blended.
Divide dough evenly between pans and pat down gently and evenly.** Bake for 20 minutes or until the edges are lightly browned and the middle area springs back when touched. Remove from oven to wire rack and let sit for 5 minutes. Run a knife gently around the edges, then carefully flip out onto another wire rack.
Let cookie hearts cool and decorate as desired.
Note: *I have no idea what a ½ teaspoon of water does for the recipe, but I follow it anyway!
**The dough can also be made into chocolate chip cookies, using a couple tablespoons of dough for each cookie. Bake at 375 degrees F for about 10 minutes.