"Every Woman Should Kiss Her Butcher"
Julia Child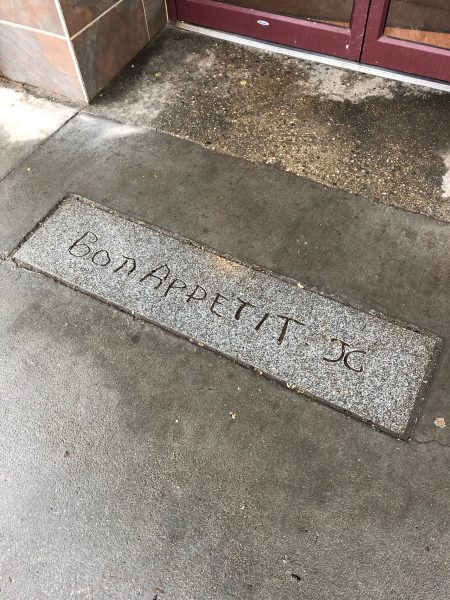 You know to have found the best butcher shop around when the entrance has a cement "Bon Appetit" with the initials "J.C."  This is Boston's answer to the Hollywood Star Walk of Fame, culinary version.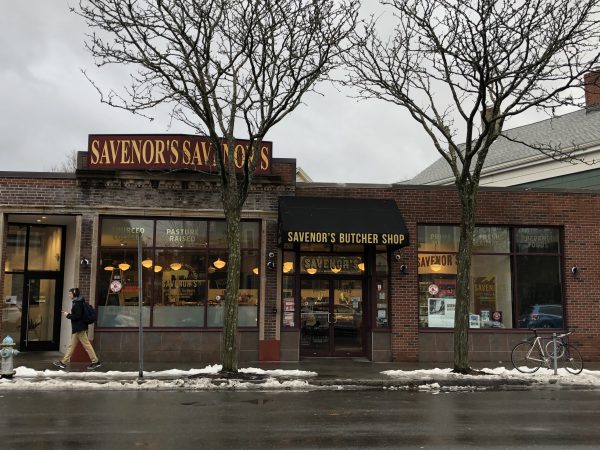 J. C. is of course, Julia Child, and her butcher shop of choice is Savenor's Butcher Shop which has been serving the Boston area for over 75 years.  Besides Julia, past patrons have included the Rockefeller's and Kennedy's, but Julia was a customer long before she became a household name.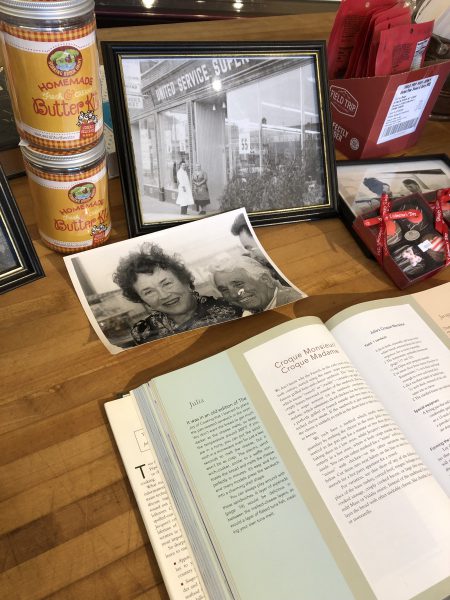 Inside the shop in addition to the famous meats and other items, is Julia memorabilia along with free recipes from Julia to take home and make yourself.
When my daughter Kristina was recently visiting Boston, she had to make a stop at Savenor's, not only to see Julia's favorite place but to buy the ingredients to make an Italian Porchetta.  There are various versions throughout Italy for this special pork roast, but it is de-boned and stuffed with fennel, rosemary, garlic, and much more, then rolled and roasted or cooked over a wood fire.
Kristina searched through cookbooks, found videos, and many different recipes for this iconic dish.  After much research, she came up with her own version and knew that Savenor's was her next stop for the best cut of pork.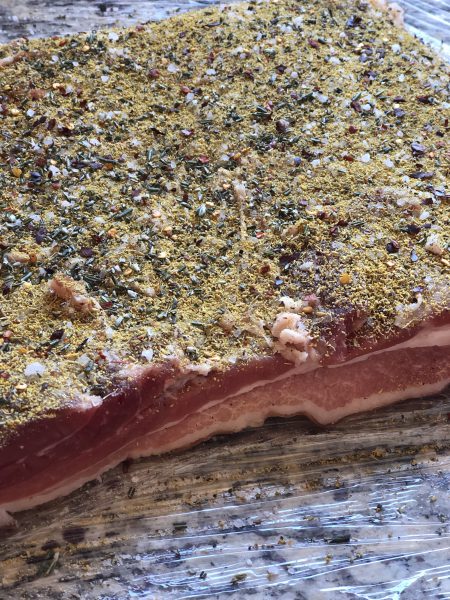 The pork was rubbed with her special use of ingredients, including a special Italian salt and fennel pollen.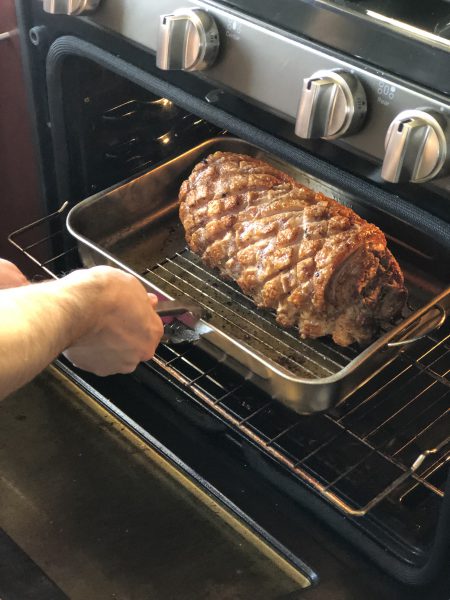 The roast was rolled and scored, then into the oven.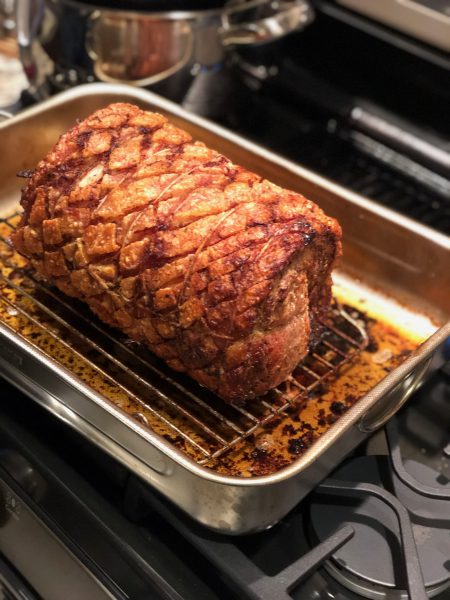 The beautiful finished roast, with crispy skin that Kristina said she could eat like a meal in itself!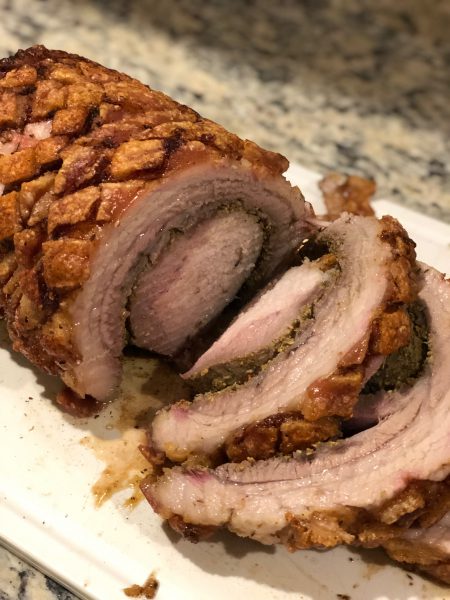 This gorgeous and outrageously delicious meal was enjoyed at a dinner party with several friends who all declared it the best pork they had ever eaten.
I don't have the recipe from Kristina yet, but look for in a future post.  I want to make it myself, maybe for Easter, so I will get after her to send it to me.
Remember to check out Savenor's if you are in the Boston area.  Julia would approve if you kissed the butcher.