I miss my mom so much on Mother's Day.  For my last recipe to honor her memory this week, I do not have an elaborate brunch or fancy dessert.  I wanted to post something she loved all her life,. and would even want it for a meal, and that's ice cream.  Mom loved all flavors of ice cream, but especially loved good 'ole vanilla with a rich and thick chocolate topping.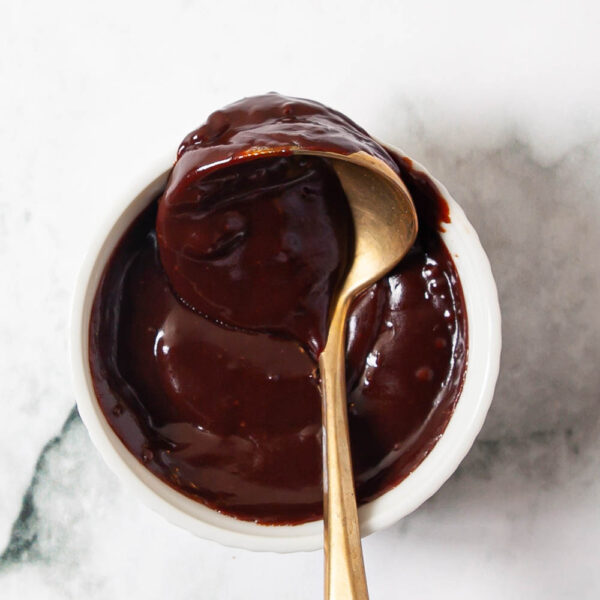 Look at this glossy beautiful topping!  Don't you want to dip a spoon into it and savor a bite?  Or two.  It is heavenly!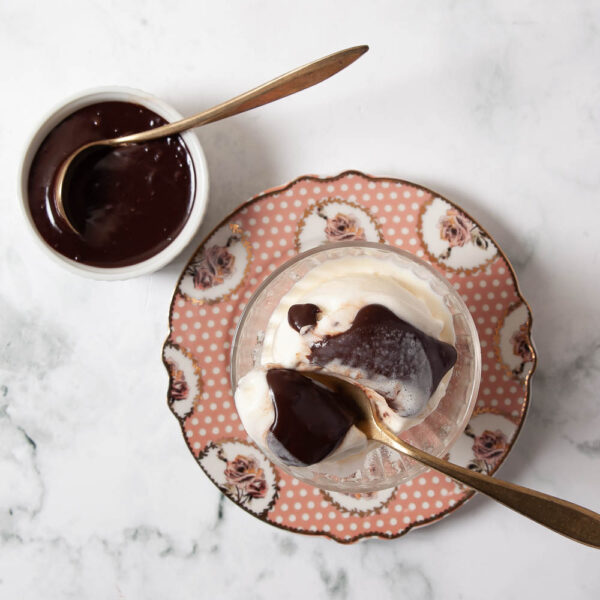 Right after the topping is made, it can be drizzled over the ice cream, but it gets thicker the longer it sits.  And if you refrigerate the leftovers (which doesn't happen often!) it becomes like fudge.
How I wish mom was still here.  I have loved going through her recipe box this week and sharing them with you.  It was so hard to choose which ones to make because there are so many.  Perhaps I will do this again for a week here and there.  Would you enjoy that?  I know mom would love sharing her favorites.
Happy Mother's Day to all the mom's out there!
Happy Mother's Day to my wonderful mom.  I may not be having ice cream for dinner today, but it will certainly be the dessert in her honor.  I love and miss her every day.

Mom's Chocolate Ice Cream Topping
Ingredients
½ cup heavy cream
3 Tablespoons unsalted butter
⅓ cup granulated sugar
⅓ cup packed dark brown sugar
Dash of salt
½ cup unsweetened cocoa powder (preferably Dutch process)
Vanilla ice cream (or your favorite)
Instructions
In a heavy 1-quart saucepan over medium heat, stir cream and butter until butter melts and cream barely comes to a boil.
Stir in sugars until dissolved and there are no more granules. Reduce heat and briskly stir in salt and cocoa powder. Remove from heat.
Sauce can be served immediately over ice cream, or let it sit until it becomes a consistency you desire. The longer it sits, the thicker it becomes.
Refrigerate any leftovers, but it will become like fudge. Nothing wrong with that, but it can be gently reheated if desired. This makes about 1 cup topping, so prepare for people to want more..