I would be remiss if I didn't post one of mom's oldest recipes in honoring her this Mother's Day week of recipes, this one being "Barbeque Meat Sandwiches" which we now call Sloppy Joe's.  I have made this family favorite so many times that I have it memorized.
I remember mom telling me that a friend of hers named Edwina gave her the recipe because she made it one time when Edwina and her husband invited my mom and dad over for dinner not long after they were married during the time of World War II. My dad apparently loved the sandwiches!  Mom said she didn't have a lot of written recipes at that time, but wanted to start a file of meals to make when my dad would come home after the war ended.  This was one of her first recipes to be placed in a recipe box, and it still remains just as Edwina wrote it in the 1940's, except of course it is now yellowed and frayed on the edges.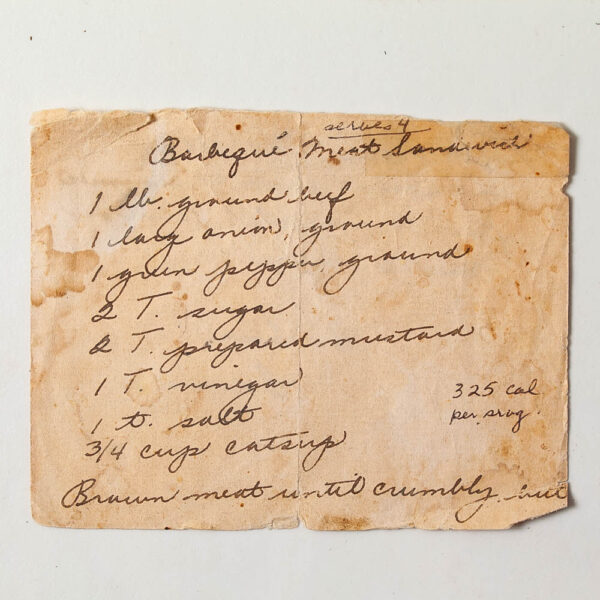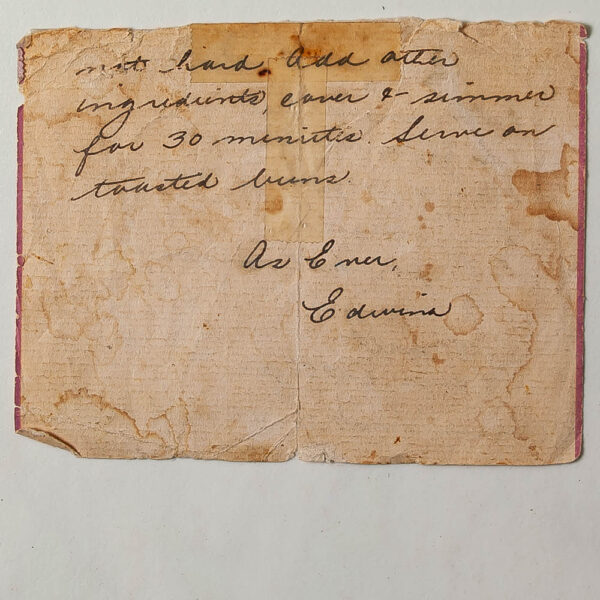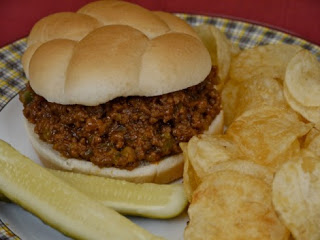 This is how my husband Bill likes his sandwich, with extra meat mixture, potato chips, and pickle spears.
I have wondered where Edwina originally found this recipe, maybe from a newspaper, friend, or maybe it was a favorite in her family too.  No matter where it originated, it has certainly been a favorite for many people through decades, and is now passed on to my girls who also make it.

Barbeque Meat Sandwiches (AKA Sloppy Joes)
Ingredients
1 pound ground beef
1 onion, finely chopped by hand or food processor* (about 1 cup)
1 green bell pepper, finely chopped by hand or food processor* (about 1 cup)
2 Tablespoons granulated sugar
2 Tablespoons prepared yellow mustard
1 Tablespoon white vinegar
1 teaspoon salt
¾ cup ketchup (or a little more if needed, but don't make too runny; you want it thick)
Warmed hamburger buns, to serve
**the original recipe says to grind the onion and pepper, but I found that finely chopping or using a food processor work fine.
Instructions
In a large skillet over medium high heat cook and stir the meat until no pink remains, breaking up with a spoon as you stir, Add remaining ingredients and mix well. Reduce heat to low, cover and simmer for 25-30 minutes, stirring occasionally.
Serve meat hot in warmed hamburger buns.