While going through my Recipe Rescue cards I came across a recipe for Chicken Enchiladas Suizas, one of my favorites.  Since May is National Salsa Month what better time to share the recipe.  It's easy and delicious!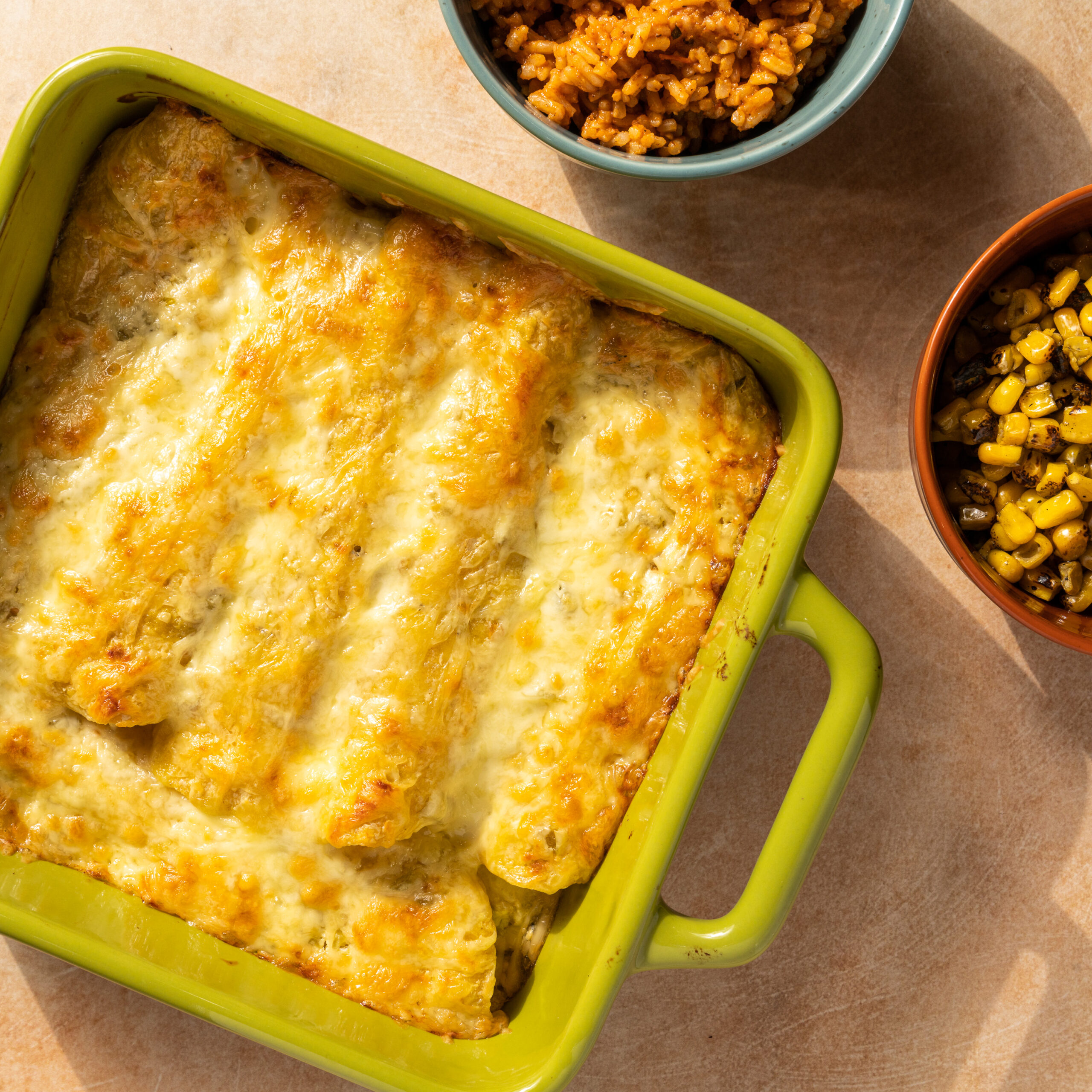 To make the enchiladas even easier, I use the cooked chicken meat from a rotisserie chicken.  I also find they are better with freshly shredded Jack cheese and not the pre-shredded packaged cheese.  The salsa used is green tomatillo and not red salsa.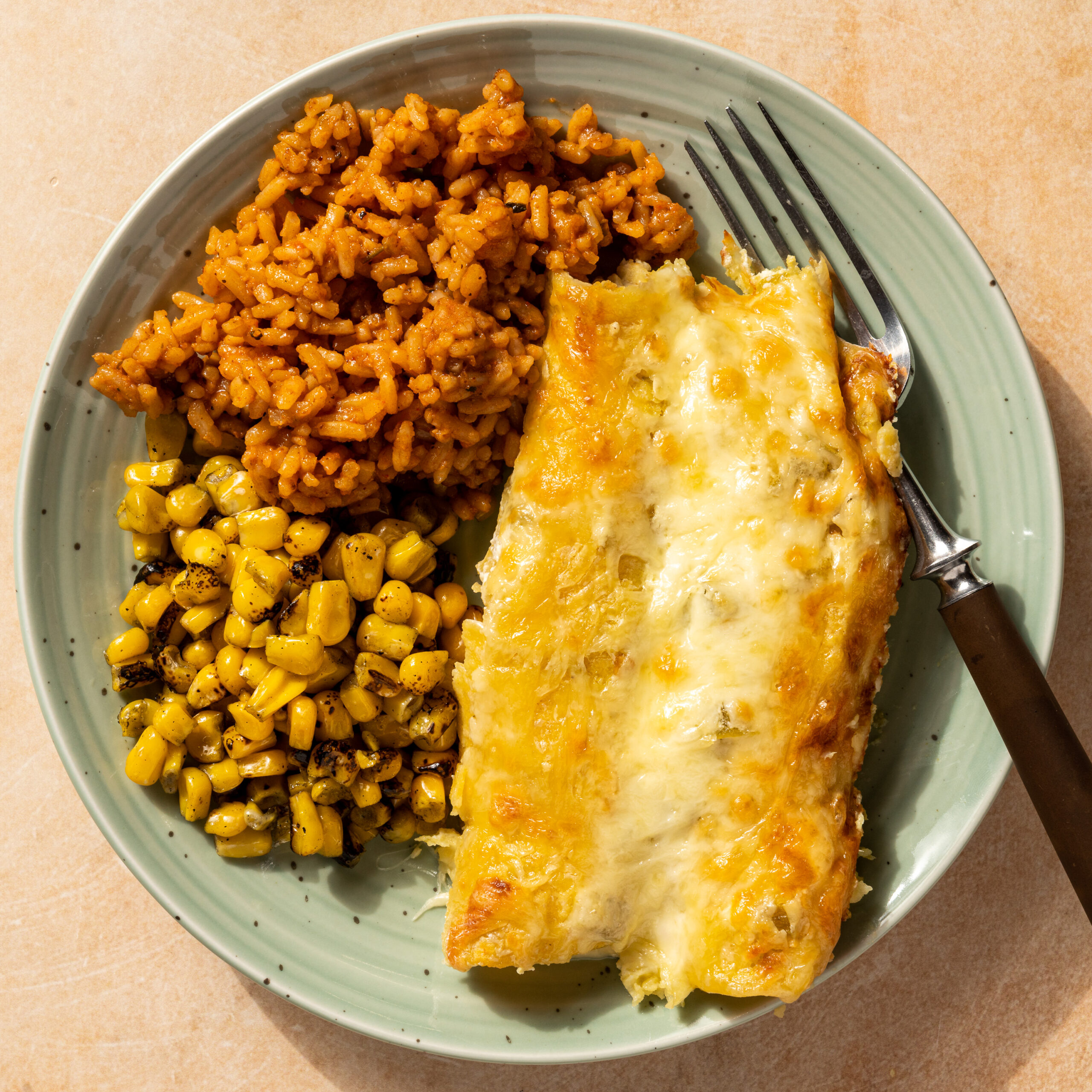 We like to serve the enchiladas with Spanish rice and whole kernel corn or corn-on-the-cob.

Chicken Enchiladas Suizas
Ingredients
3 cups shredded cooked chicken (from a 2-pound rotisserie chicken)
1 jar (14-ounces) green tomatillo-jalapeño sauce, divided use
2-1/2 cups shredded Monterey Jack cheese (not the pre-shredded type)- divided use
1 can (4 ounces) chopped green chiles
1 package 6-inch corn tortillas (10 to a package)
½ cup sour cream
Instructions
Heat oven to 375 degrees F.
In a large bowl bowl combine chicken, ¼ cup of the tomatillo sauce, ½ cup of the shredded cheese, and the chopped chiles.
Wrap tortillas in damp paper towels. Microwave on high for 1 minute to soften.
Spread ½ cup of the tomatillo sauce over the bottom of a baking dish to hold 10 tortillas. One at time, take out a warm tortilla and top each with about ⅓ cup of chicken mixture, roll up tightly, and place seam-side down in baking dish. Repeat with remaining tortillas and filling, fitting tightly into pan. (make sure tortillas are warm enough to roll up or they will crack).
Stir sour cream into remaining tomatillo sauce and spread evenly over enchiladas in pan. Sprinkle evenly with the remaining 2 cups of cheese.
Bake at 375 degrees for 20 minutes or until heated through. (If desired, you can place under the broiler for about 1 to 2 minutes if you like the top more browned).
Serve immediately with hot cooked plain or Spanish rice, and corn, if desired. Makes 10 enchiladas.