Did you know that today, January 5th, is known as the 12th Day of Christmas, as in the famous song?  The Twelve Days of Christmas start on the very first day of Christmas, December 25, and the Christmas celebrations come to an end by the 12th day, January 5th.
Let me tell you how I got this little gem of a cookbook.  I still receive emails from people across the country who want to donate cookbooks to The Culinary Cellar after the flood where I lost my extensive cookbook collection.  A woman named Robin from my own home state of Illinois read about the flood and wanted to give me some  cookbooks from her mom, who sadly passed away in April.  Robin happened to be driving up our way from downstate Illinois to a town where my husband Bill was at a job site and they arranged to meet at a library parking lot.  Needless to say, I was grateful and excited to explore the boxes of books when Bill arrived home later in the day.
This book jumped out at me, even though it was one of the smallest ones.  The book is from 1965 with not only fun recipes, but whimsical drawings of all the Twelve Days of Christmas. There are so many recipes I wanted to try, but since my dinner menu from last night was Lake Superior Whitefish with Wild Rice, I wanted to find something to go with the fish.  I found a delicious butter and cream garlic sauce to spoon over the fish.  It soaked in quickly that I could barely catch it on camera, but it was wonderful.  I had baked the fish, but next time I might saute it instead and add the sauce to the pan with the fish.  It can be sprinkled with chives, parsley, dill, or your favorite herb.  I added some toasted almonds to the wild rice that added a nice crunch.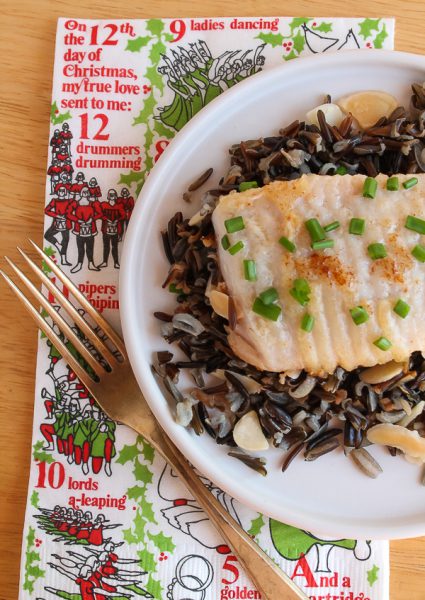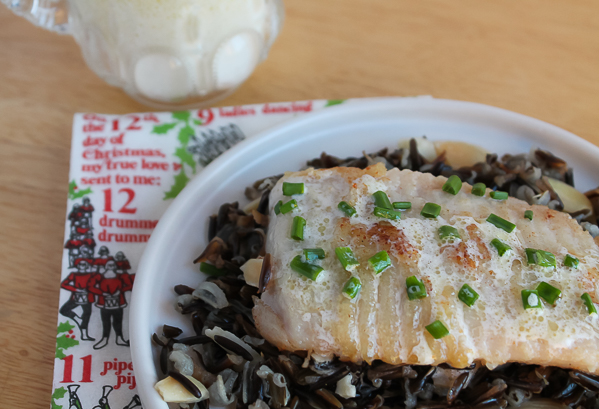 Take a look at all the other great books Robin sent.  There is a nice variety of topics like barbecue, Italian, Mexican, baking, soups, appetizers, chicken, entertaining, and more.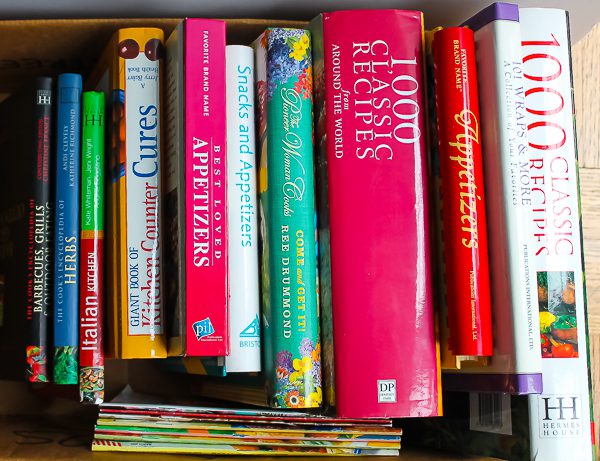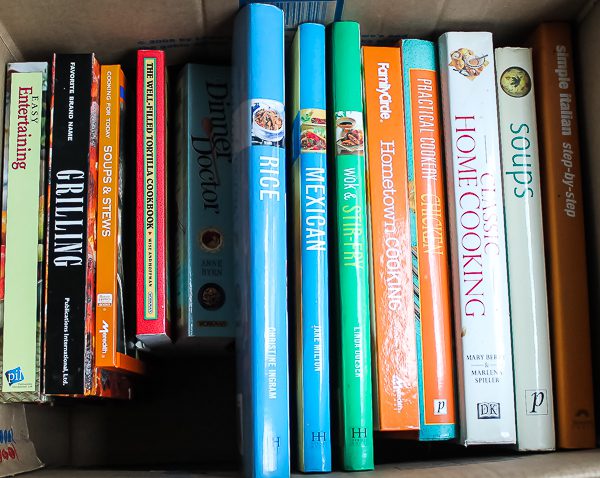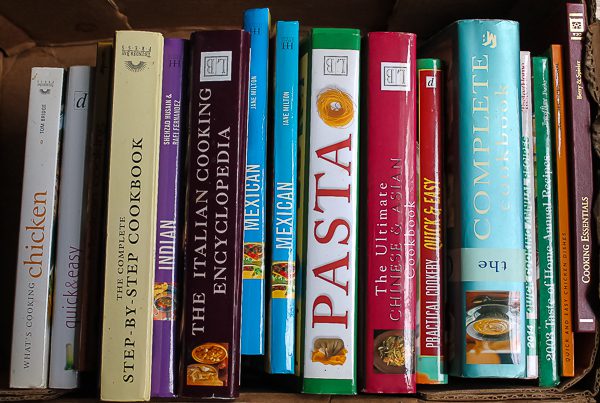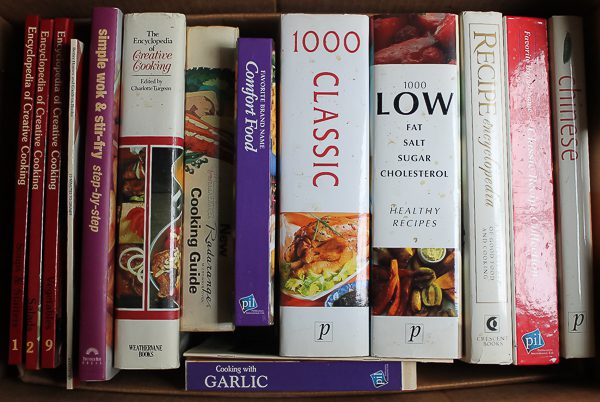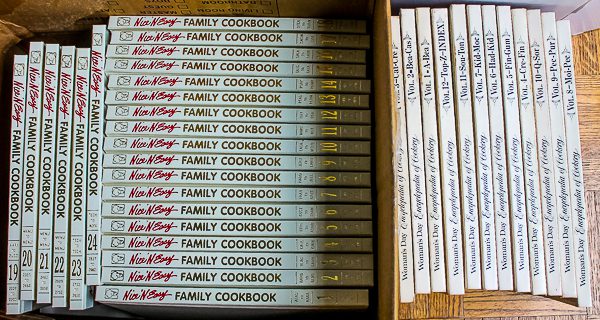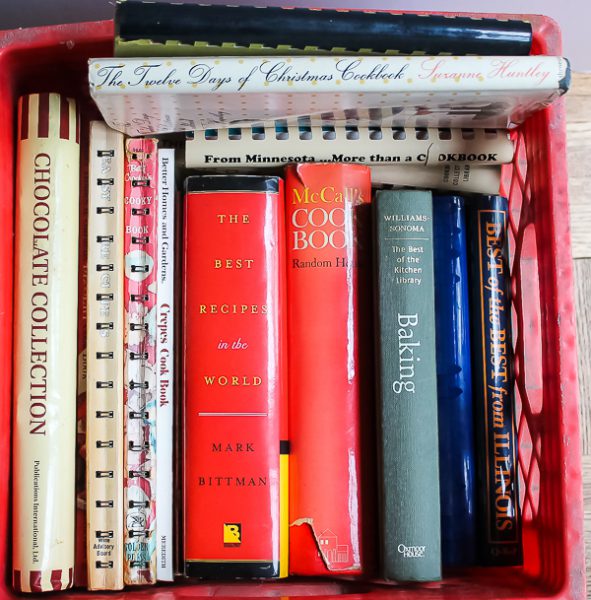 Quite a collection, don't you think?  Thank you again, Robin, for taking the time to write and offer such a generous gift.  They will be loved here on their new shelves.

Garlic Butter and Cream Sauce
Author:
The Twelve Days of Christmas Cookbook by Suzanne Huntley
Ingredients
4 large garlic cloves, peeled and sliced in half
¼ cup butter
¼ cup olive oil
1 cup heavy cream
salt or soy sauce to taste
Instructions
Place the sliced garlic, butter and olive oil in a small saucepan. Simmer gently for 5-8 minutes. Remove garlic and discard. Add cream to pan and heat gently. Spoon hot over fish, vegetables, or chicken, on anything you think would taste good! Pass extra sauce at the table, if desired but keep hot.