Part of the fun of the holidays is an abundance of beautiful and delicious food offerings from Thanksgiving all the way into the New Year.  But when the first part of January comes around, my husband Bill will say, "How about something simple like Mac & Cheese tonight?"  Fine with me because I happen to have all the ingredients including this wonderful Cheddar Cheese from Mississippi.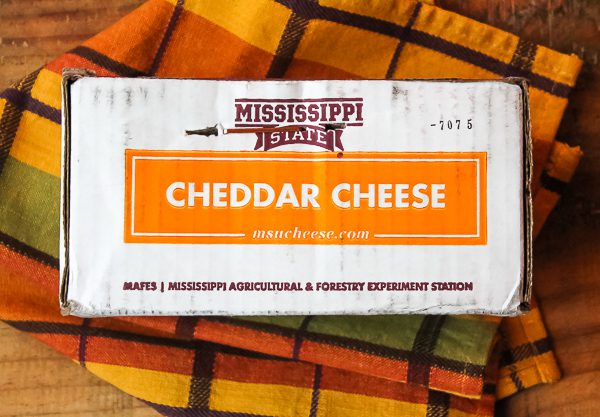 My daughter Kara's mother-in-law, the beautiful and sweet Dena, and her husband Wayne, have sent this cheese the past few years.  Mississippi State is Wayne's Alma Mater.  We are so happy to receive it because it's so good!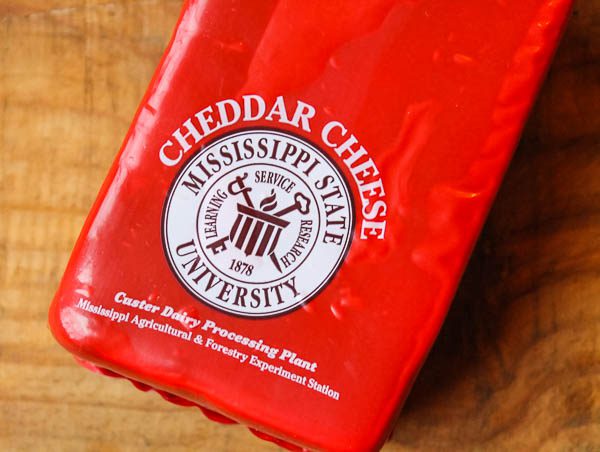 There are as many recipes for Mac and Cheese as there are for spaghetti sauce or pot roast.  I have tried numerous versions over the years, but we love the one from this cookbook given to me by my friend Kim in Seattle.  Kim is so generous and has sent a variety of great books since the flood.  I had never heard of this book or its author, but I now use it all the time.  It has great recipes, including the one for Mac and Cheese.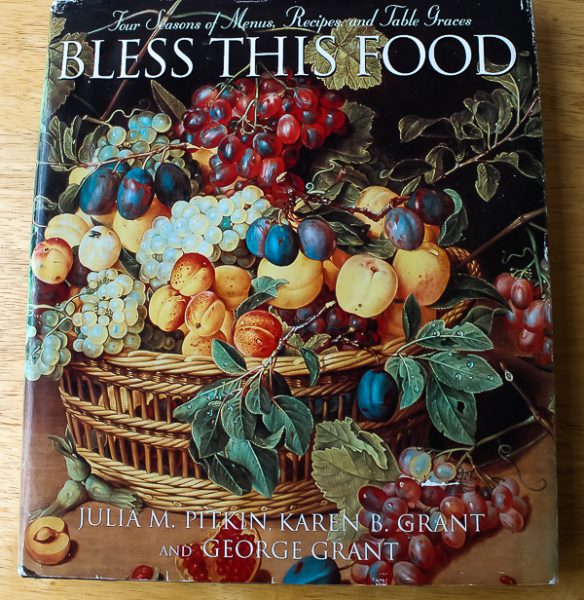 I am not a big fan of an overdose of prepared processed cheeses that are so gummy and thick that it literally sticks to the roof of your mouth.  We like the very simple version with just cheddar, some mixed in with the macaroni and some sprinkled on top.  It's fast, easy, and makes a warm and comforting meal during the cold months.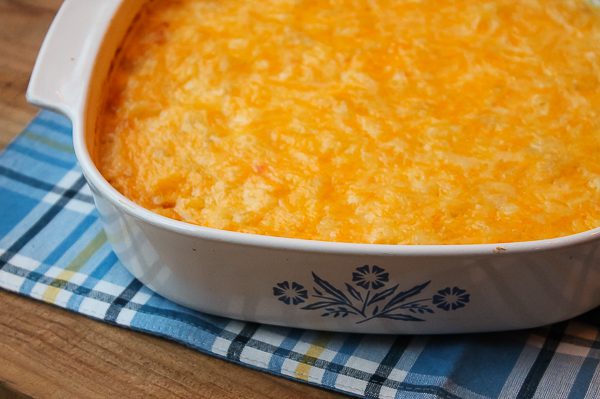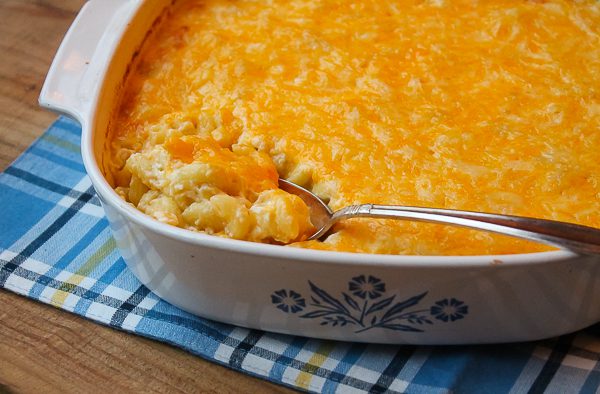 Sometimes we sprinkle on paprika, or go the Mississippi route with some cayenne pepper for a nice kick.  My son-in-law would probably add his beloved Tabasco to the cheese sauce!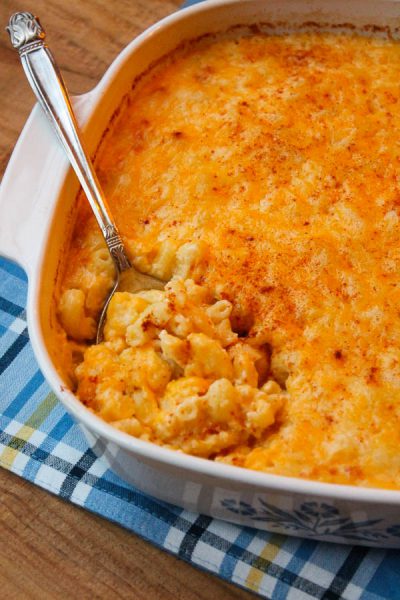 Mississippi Mac and Cheese
Author:
Bless This Food cookbook
Ingredients
One 8-ounce package elbow macaroni (or half of a 16-ounce package)
3 cups whole or 2% milk
¾ teaspoon salt
⅛ to ¼ teaspoon white pepper, to taste
¼ cup unsalted butter
¼ cup all-purpose flour
3 cups freshly grated cheddar cheese (not the pre-shredded!)
Instructions
Heat oven to 350 degrees. Lightly butter a 3-quart shallow baking dish; set aside.
Cook the macaroni in boiling salted water according to package directions. Drain and set aside.
In a saucepan stir together the milk, salt, and pepper and heat over moderate heat, stirring constantly until hot but not boiling. Remove pan from heat.
In another saucepan melt the butter over low heat and gradually add the flour, whisking constantly. Cook for 3 minutes, stirring constantly and being careful not to let it brown.
Add the warm milk to the butter mixture in a stream, stirring constantly, and cover over moderate heat until steaming hot and thickened slightly. Do not let the sauce boil.
Reduce heat to low and add about ⅔ of the cheddar cheese, stirring until melted. The sauce will seem thin and watery but it cooks up while baking. Remove the pan from the heat and stir in the macaroni. Transfer to the prepared baking dish and sprinkle with remaining cheese.
Bake at 350 degrees F for about 25-30 minutes or until cheese is melted and bubbly. Serves 4-6.