These appeared in my mailbox on New Year's Eve day.  Such a nice surprise from my cooking contest friend, Pat Harmon.  Pat began entering contests in 1989 and is still active today.  She was given the honor in 1999 of being in the "Cooking Contest Central" Hall of Fame for being an active and prize-winning home cook.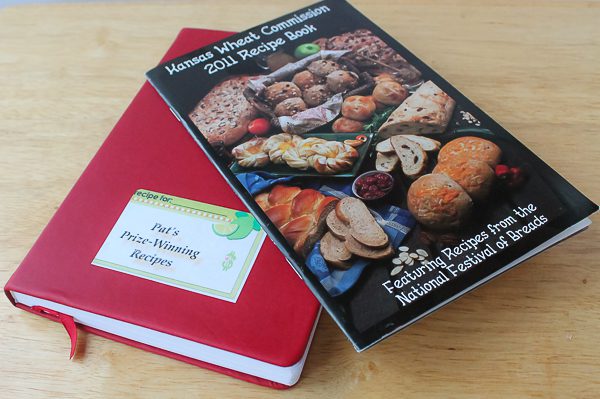 The red book is filled with some of Pat's creative and yummy prize-winning recipes over the years.  The sandwich won Pat cash and tickets to her beloved Pittsburgh Steelers game one year.  Pat has been a 3-time Pillsbury Bake-Off finalist in addition to many, many more contest wins too numerous to list here.  I love the title of the sandwich below, and of course it sounds delicious!  Let's just say Pat is a superstar in the cooking contest world!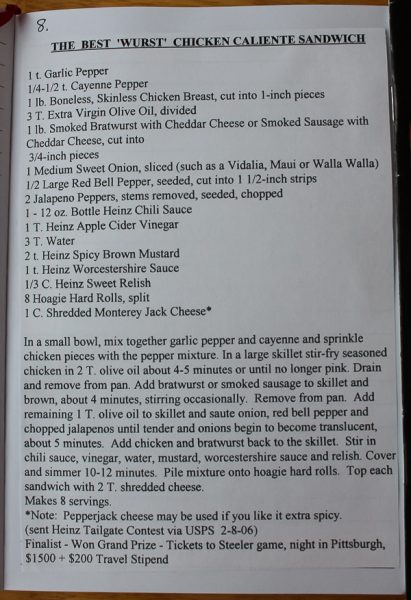 I love Italian Wedding Soup, and Pat's version is one I am definitely going to make this on a cold Chicago winter day.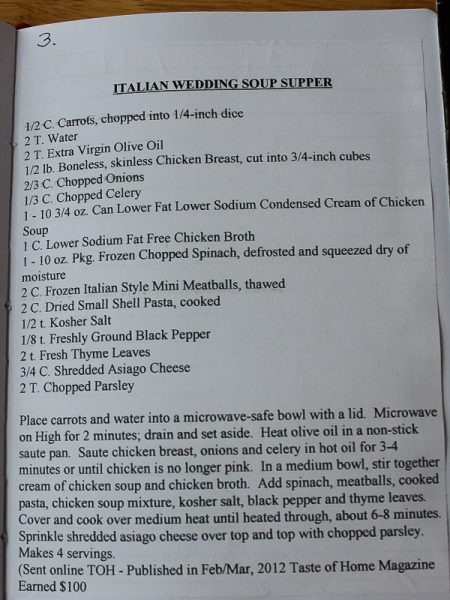 The booklet from the 2011 National Festival of Breads contest features Pat's recipe for "Fruit-of-the-Vine and Rosemary Olive Oil Snack Bread with Pine Nuts."  How good does that sound?  Actually, there is still time to enter this year's contest if anyone is interested.  It's a fun contest held annually in Kansas.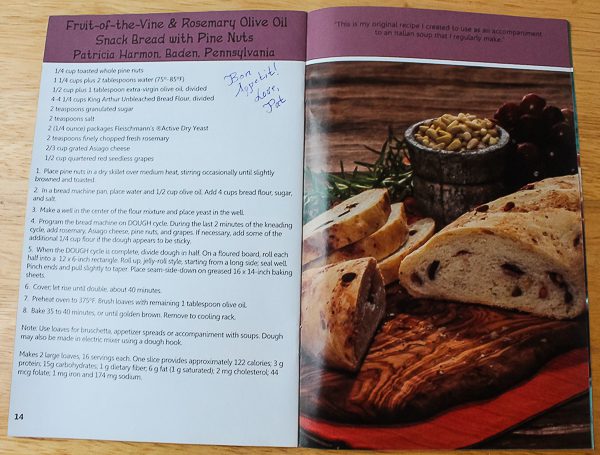 I will treasure these books, Pat.  Thank you so much for sending them.  It was a wonderful way to start the New Year.  Good luck with upcoming 2019 contests!