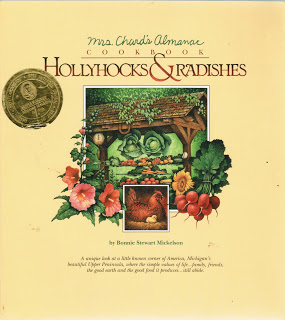 Have you ever wanted to travel to a place where life is simple, quiet, and steeped in early American history with little sense of time's intervention?  A place where modern demands and pressures suddenly don't seem so important?  There is such a place, and one that many Americans have never traveled to, nor even know much about – the Upper Peninsula of Michigan,  known as the U.P.  The small towns tucked away among the birch trees feel like you have stepped into a time warp.  Many areas have no cell service (gasp!) or paved roads, but do have bald eagles screaming across a lake or wild blueberries waiting to be picked, that is, unless a bear gets there first.  This book was written about such a place.  It's the area along the northern reaches of Lake Huron at the southeastern tip of the U.P. known as Les Cheneaux Islands.  Many believe this was the land of Hiawatha.  One can paddle the very channels that were crossed by LaSalle and Father Marquette.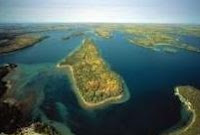 It is in this American paradise that the idea for the cookbook was born.  Author Bonnie Stewart Mickelson spend the summers of her youth in Les Cheneaux Islands, where her grandparents had first vacationed many decades before.  The beloved family camp is known as "Windswept,"  a beautiful word  that you can almost breathe in and feel.  It was here in the islands that Bonnie and her family met Mrs. Chard and her produce stand.  Mrs. Chard and her husband operated their little produce stand for the summer visitors to the islands.  The stand was nestled in the shade of the maple and tamarack trees, along with sunflowers and hollyhocks, interspersed around an  array of colorful vegetables and fruits.  Mrs. Chard sold miniature vegetables long before they came into vogue.  She would also share her recipes with her customers, and they would in turn share some of their own.  Many of the recipes in the book are from these sources.  In addition to the recipes and stories, some of Mrs. Chard's letters to the author are there for the reading, where she will talk about everything from the weather to creatures of the forest.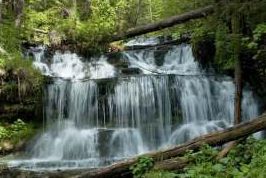 I wish everyone who loves to cook had a copy of this book.  It is hard not to want to make everything inside.  The recipes run the gamut from Wilderness Bay Whitefish Salad to Wild Duck Roasted with Pineapple.  The old-fashioned desserts are to die for – spice cake with maple frosting, toffee-nutmeg cake, peach pie, concord grape pie (my favorite), a pumpkin pie with a penuche topping, black cherry cobbler, and a buttery creamy caramel recipe from an old, old cookbook from a candy factory, that the author says is so good, it should be a guarded secret.   Thank goodness there are no secrets; everything is in the book.  You may not be able to feel the light spray of the waterfall on your face, or smell the sap coming from the trees, but you can make Mrs. Chard's recipes.