I used to have a huge collection of booklets and brochures from food companies with recipes using whatever product was being sold.  I missed having those after a flood ruined them all, as they always had great recipes.  Sometimes they were attached to bottles, or were free with a purchase, or an address was given on a label to send for the free recipes.  My childhood friend Linda has sent several boxes of cookbooks for The Culinary Cellar, and the latest one included a free 1978 publication from a wine and spirits store in Florida.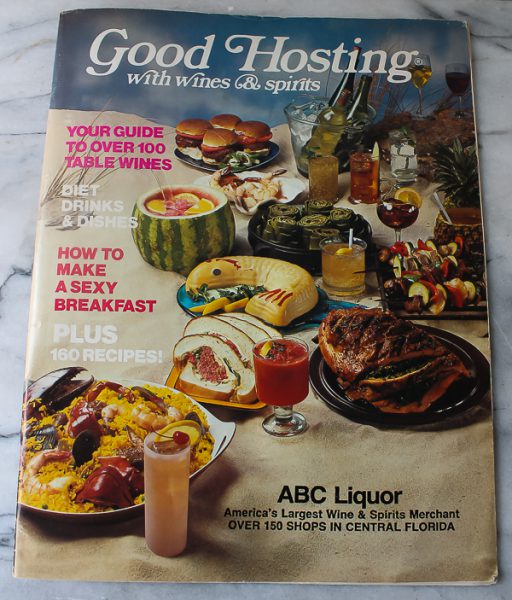 It was all about cooking with wine, beer, and other spirits including recipes and ideas from chefs, how to plan a spur-of-the-moment outdoor party, how to make festive beverages, a brunch menu, lower calorie ideas, how to pair wine with cheese and other food, and a huge section on cooking outdoors using spirits with sausages, steaks, chicken, fish, and more.
One recipe that caught my eye was marinated fresh bratwurst to cook on the grill.  My husband Bill loves bratwurst.  He buys fresh brats from a favorite local butcher shop that makes their own.  The recipe must be started one day ahead to give the brats plenty of time to marinate.  First the brats are pricked on both sides with a fork, then refrigerated and marinated overnight  in a mixture of Scotch, yellow mustard, and minced onion.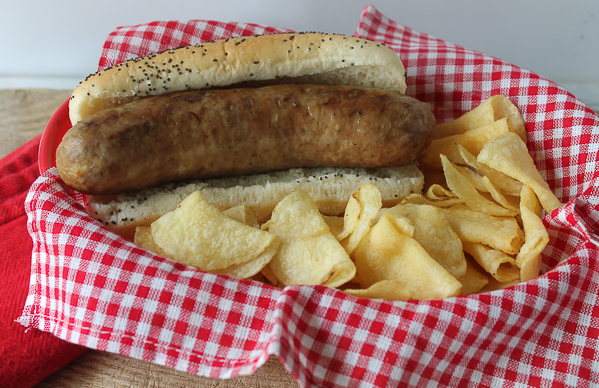 Those three simple ingredients gave the brats a wonderful flavor after grilling and were a big hit.  These would be great any summer day and maybe even for Father's Day coming up.
If you prefer, the brats can be served sliced with a cold and refreshing potato salad instead of in a bun.  I love the hot sausage/cold salad flavor combo.  Either way, it feels like summer.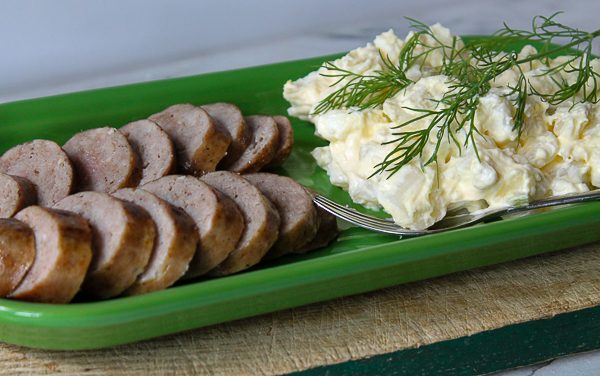 Spirited Grilled Bratwurst
Ingredients
8 fresh bratwurst
¾ cup Scotch
2 Tablespoons prepared yellow mustard
2 Tablespoons minced onion
Hot dog buns, or your favorite potato salad for serving
Instructions
The day before grilling, prick the sausages several times on all sides with a sharp fork or tip of a knife.
In a container where the sausages will all lay flat, stir together the Scotch, mustard, and onion. Mix well and place brats in the marinade. Roll brats around to coat each with the mixture. Cover container and refrigerate overnight, turning sausages occasionally.
Grill sausages over hot coals for about 15 minutes, turning often until cooked through and browned nicely. Serves 8.