I first met Helen Fields when she was a contestant at the 46th Pillsbury Bake-Off held in Las Vegas.  My daughter Kristina and I were attending as media.  On the bus from the airport to the hotel where the contest would take place, we found ourselves seated by Helen.  We had never met before but knew of each other so we struck up a conversation.  Besides enjoying her friendly nature, we couldn't help but notice Helen's fingernails, which were each painted with a Pillsbury Doughboy. They looked adorable.  I think Helen was a very enthusiastic contestant!  This also was Helen's second time competing for the staggering million dollar award to the grand prize winner.
Helen's entry selected by Pillsbury was a "Honey and Bacon Brussels Sprouts Pizza."  Talk about innovative! Click on the recipe and read how good it sounds.
Fast forward years later when The Culinary Cellar flooded and people from all over the country started sending me boxes of books to help rebuild.  Helen generously sent two boxes at two different times.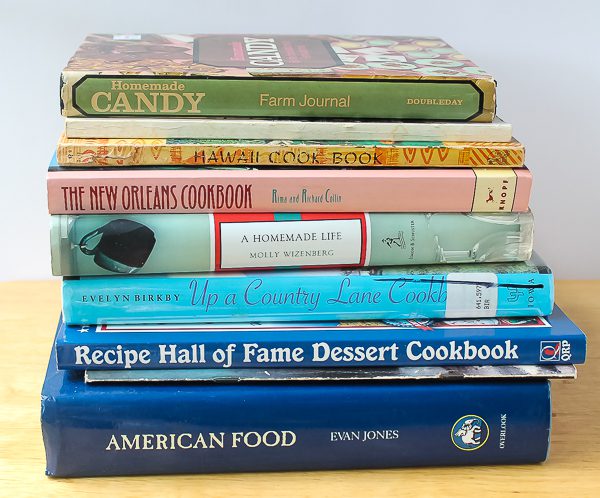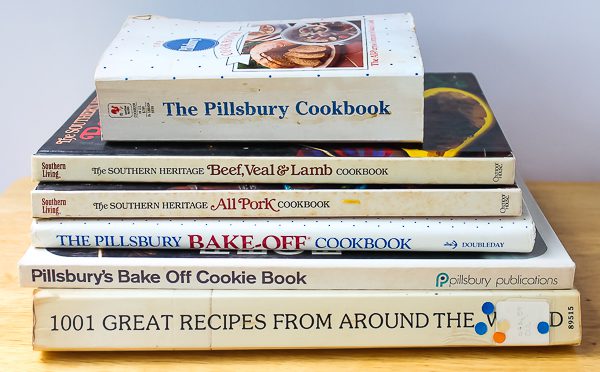 Pillsbury books included, of course! Thank you, Helen, for all these wonderful selections.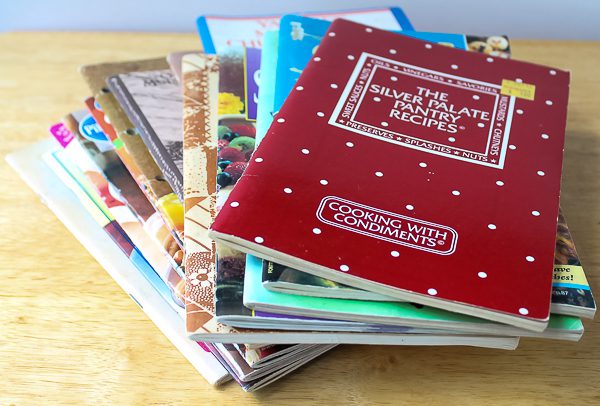 I had many books from which to choose for a recipe and selected The Silver Palate Pantry Recipes because I have always loved all the Silver Palate cookbooks.  I had never seen this pantry one before that has the Silver Palate condiments included in each recipe such as mustards, chutneys, salad dressings, nuts, oils, vinegars, preserves, barbecue sauces, and much more.  The booklet is from 1984 and at that time, there were about 75 condiments available.  Now there are not that many produced anymore including one I wanted to use, or at least I couldn't find it, which was their "Smokey Fireworks Sauce."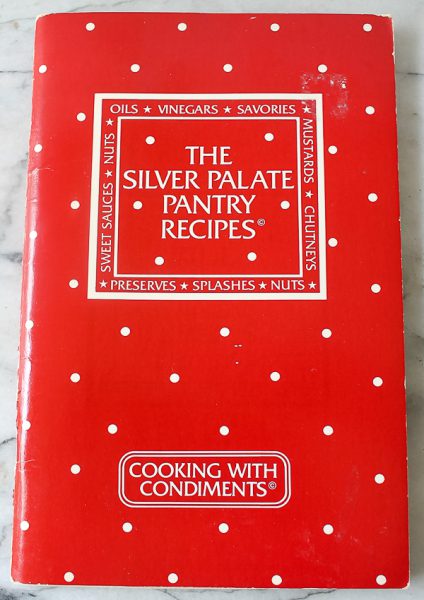 Since I couldn't locate their barbecue sauce, I found another smokey, spicy one that worked beautifully.  My Bill went crazy for these and declared them "football food."  The recipe is called "Smokey Fireworks Empanadas."  The crust is abundant with cheddar cheese and so crispy! The filling is simply ground beef with some of the sauce stirred in and more for dipping.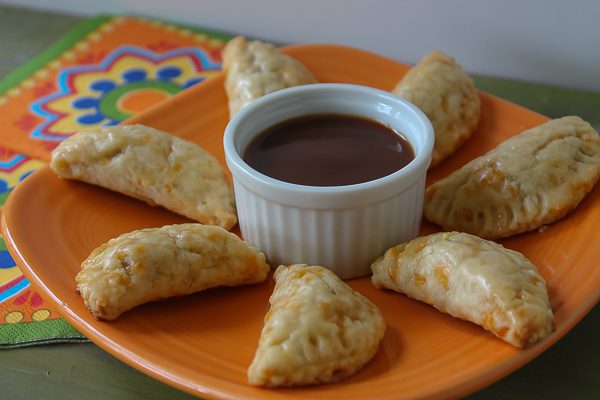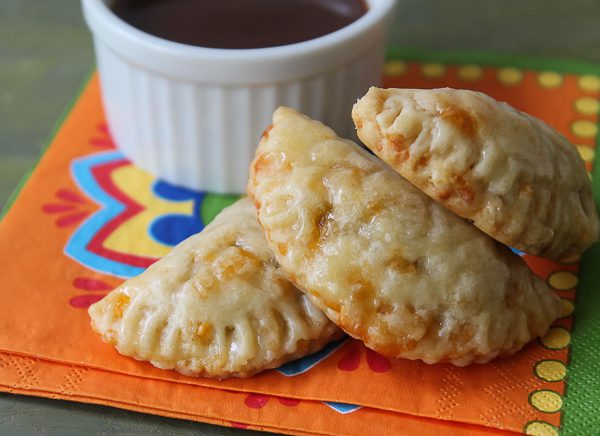 Oh, my.  These are addictive little morsels.  Bill has requested them for the next Bears game.  And Cubs.

Smokey Fireworks Empanadas
Author:
The Silver Palate Pantry Recipes
Ingredients
For Cheddar Cheese Pie Crust:
1-1/2 cups cake flour
1 cup all-purpose flour
1 teaspoon table salt
8 Tablespoons unsalted butter, chilled
6 Tablespoons solid vegetable shortening (Crisco), chilled
5 or 6 Tablespoons ice water, as needed
For Filling:
1 pound very lean ground beef
¾ cup Silver Palate Smokey Fireworks Sauce, or your favorite smokey, spicy barbecue sauce
1 egg, beaten with 1 Tablespoon water, for sealing crust
Extra sauce for dipping
Instructions
For Crust: Sift the two flours and the salt together in a mixing bowl. Add the chilled butter and shortening, cutting into dry ingredients with a pastry blender and working until mixture resembles coarse meal. Sprinkle on ice water 2 or 3 Tablespoons at a time and toss with a fork. Add cheddar cheese and toss with a fork enough to incorporate. Turn dough out onto work surface, and using the heel of your hand, smear dough away from you, about ¼ of dough at a time. Scrape it up into a ball and wrap in waxed paper. Chill in refrigerator for about 2 hours.
For Filling: In a skillet over medium heat, saute beef until browned. Drain and discard any fat. Stir in barbecue sauce. Preheat oven to 400 degrees. On a lightly floured surface, roll out pastry to a 24-by-20" rectangle. Cut into 3-inch circles. Spoon 1 to 2 Tablespoons filling into the middle of each circle. Brush edges of dough with the egg-water mixture and fold over dough over filling. Press edges with the tines of a fork to seal. Brush each all over with the egg mixture. Puncture tops with a fork or tip of knife to allow steam to escape. Repeat with leftover dough scraps, Place empanadas on 2 lightly greased baking sheets or line with parchment. Bake for 15 minutes or until golden brown. Warm additional sauce for dipping and pass separately. Serve hot. Makes about 3 dozen,.