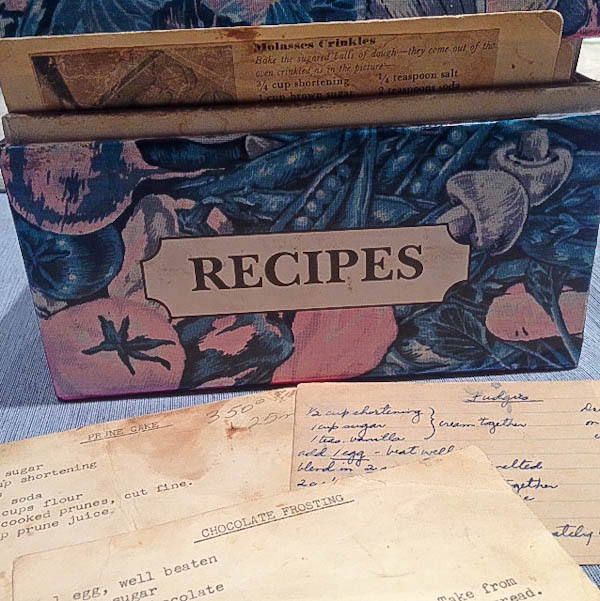 My mom's recipe box is my most prized possession.  If the house was on fire, it's the first thing I would grab.  Second would be my own recipe box.  That's how much our family recipes mean to me.  They are priceless and irreplaceable.  Her box is full of memories with each old yellowed and spattered card.  I can pull out any one of them and tell a story about it.  I can hear her voice, feel her in the wooden spoon she cooked with and sits in my kitchen drawer, and because I have her recipes, I can taste her food that is exactly how I remember it.
As I was looking through her box for a recipe yesterday, I decided to find some of her favorites and write about one every day this week leading up to Mother's Day on Sunday.  So let's start off with a bang.  How about her $10.000 soup?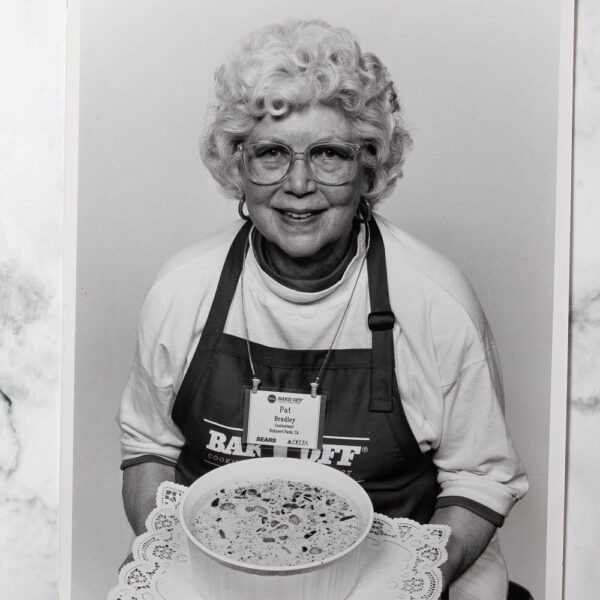 Mom loves soups.  When the Pillsbury Bake-Off Contest was looking for entries, a soup was what she wanted to develop using the required Pillsbury products.  Her recipe for "Creamy Broccoli and Wild Rice Soup" was a category winner of $10,000.  Out of the 100 contestants, there were only four category winners and one of them would win the grand prize.  Mom got to go onstage at the televised contest with the other three winners and Willard Scott as the host.  Even though she didn't win, her soup was a big winner.  Mom said afterward that it was a good thing she didn't win because she said she might have fainted!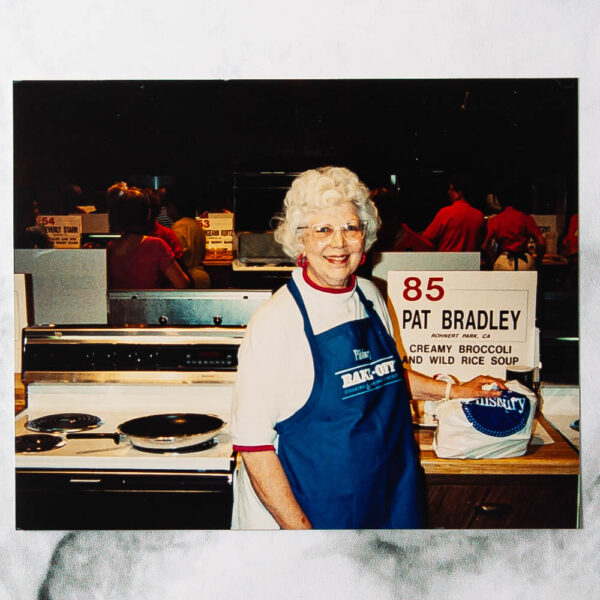 Mom at her assigned area for making the soup for judges,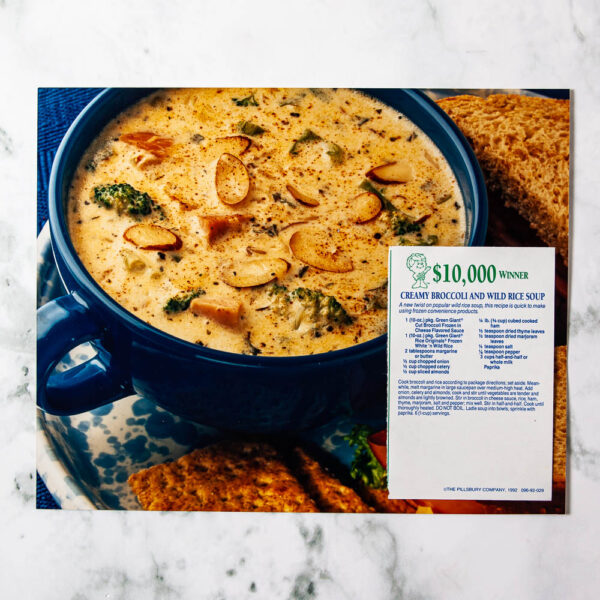 The winning soup and recipe!  Unfortunately, Pillsbury does not market some of her ingredients used any more, so the soup as it won cannot be made. Too bad, because it was so good.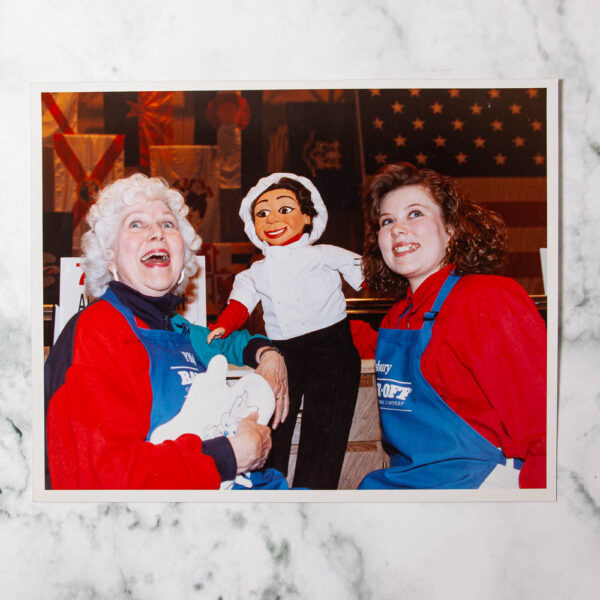 I forgot to mention that one of the other contestants was my daughter Kristina, who was 12 years old at the time.  When Pillsbury read her bio and learned that she was a 3-time National Junior Ventriloquist Champion, they asked her to bring her puppet, Jack. My mom made him a chef's jacket and hat.  Jack was a big hit with the crowd.  Kristina went on to win a runner-up prize of $2,000 and a refrigerator for a cake recipe.  It was an exciting Grandmother vs. Granddaughter event and got a lot of media coverage as you can imagine.  It remains one of my most precious memories.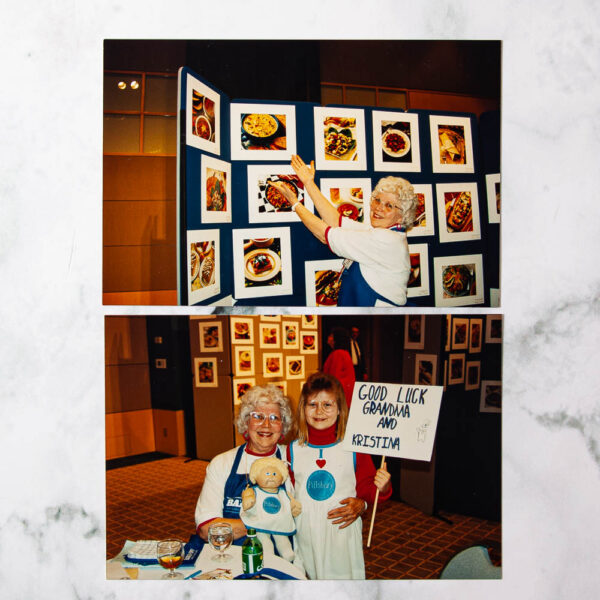 Here is mom pointing out her soup photo on the display boards with all 100 finalists.  Our youngest daughter Kara, age 7 at the time, cheered on her grandma and sister along the sidelines.  Mom also made the Pillsbury dresses for Kara and her Cabbage Patch Doll.
I was so proud of my mom and Kristina.  We had the time of our lives.  I miss my mom every day.  She lived to age 97, and when she couldn't move much the last months of her life, she said she missed cooking more than anything.  So now Kristina, Kara, and I cook her favorites and carry on her legacy.  Kara now has three daughters, and you can bet we will teach them to do the same.  And now you know why her recipe box is so precious.  It still lives and breathes mom.