Deb Mulvey from Wisconsin sent a generous box of cookbooks after my Culinary Cellar flood with a very sweet note.  She had read about the flood, and being a cookbook lover herself, said the loss touched her heart, as well as the outpouring of generosity that followed.  Deb is a Field Editor for Taste of Home magazine and she, along with many other Field Editors, sent cookbooks to help rebuild my culinary library.  I learned quickly that the Field Editors are a generous group of cooking enthusiasts.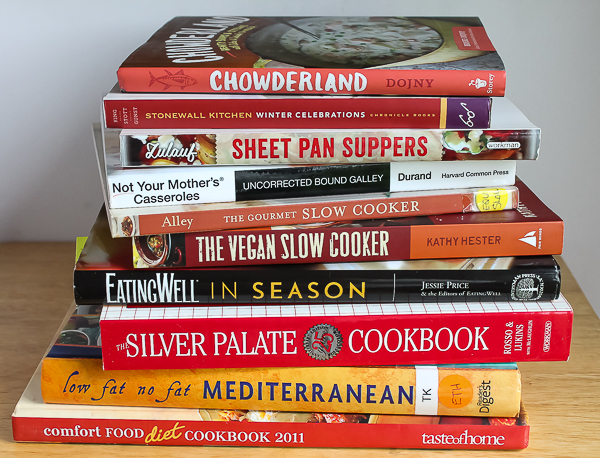 Deb said these books brought her much joy and she wanted to share them.  Look at all those great titles!  I decided on the "Eating Well in Season" because it had a recipe for a salad using pears, celery, white cheddar, and toasted pecans that sounded so good.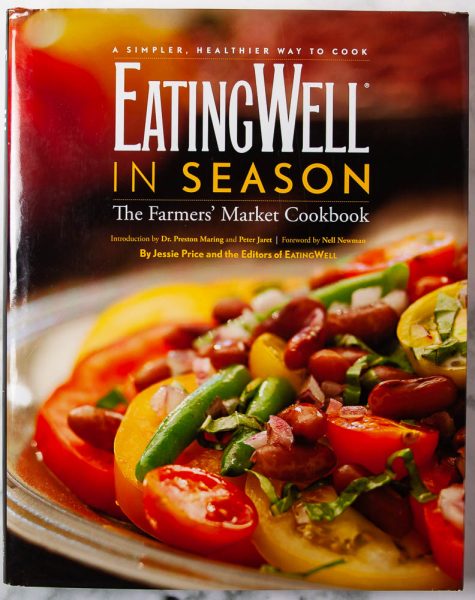 I love seasonal cookbooks.  All the recipes in this book are healthy, easy, don't use hard-to-find ingredients, and take only 45 minutes or less to prepare.  This "Crunchy Pear and Celery Salad" became a favorite from the first bite.  Pears are tossed with a dressing of a fruity vinegar and honey, then diced white cheddar cheese, celery, and toasted pecans are added.  The mixture is piled up on butterhead lettuce leaves and served with a fresh grind of black pepper.  That's it!  So good and so easy.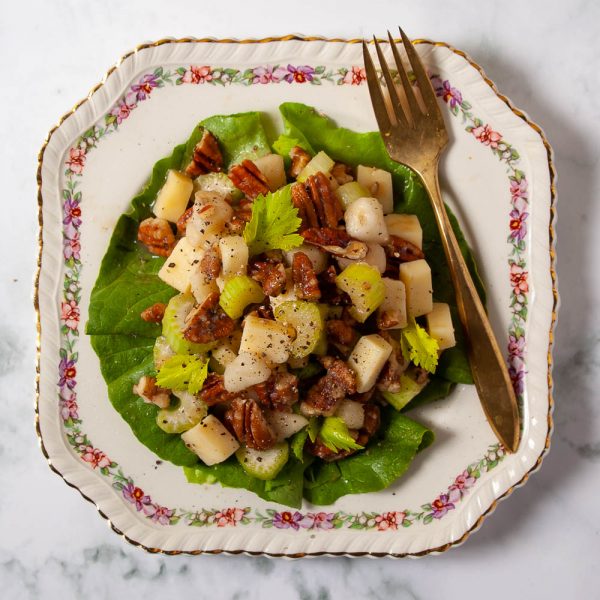 Isn't it beautiful?  I loved the crunchy additions of celery that is first soaked in ice water, and the toasted pecans.  The blend of flavors are perfect for a lunch and there is even a suggestion for using other ingredients to make it a little different.  For an Italian version you can use Parmesan and pine nuts, or a British version of Stilton cheese and toasted walnuts.  I plan on trying those for sure.
Thank you, Deb, for these lovely books and for this salad recipe that I enjoyed so much!

Crunchy Pear and Celery Salad
Author:
Eating Well in Season cookbook
Ingredients
4 stalks celery, trimmed and cut in half crosswise
2 Tablespoons cider, pear, raspberry, or other fruit vinegar
2 Tablespoons honey
¼ teaspoon salt
2 ripe pears, preferably red Bartlett or Anjou, diced
1 cup diced white cheddar cheese
½ cup coarsely chopped pecans, toasted
Freshly ground black pepper, to taste
6 large leaves, butterhead or other lettuce
Instructions
Soak celery in a bowl of ice water for 15 minutes. Drain and pat dry. Cut into ½-inch pieces.
Whisk vinegar, honey, and salt in mixing bowl until blended. Add the celery, cheese, and pecans. Stir to combine. Season with pepper.
Divide the lettuce leaves among 6 plates. Top each with a portion of salad. Can be served immediately or chilled. Note: If not serving right away, add pecans right before serving,