We love crab cakes at our home.  They are easy to make, can be formed hours ahead, covered and refrigerated until ready to cook.  The cakes can be made small for appetizers or larger for lunch or dinner.  I usually serve them with a salad or favorite seasonal vegetable, and always with a remoulade sauce.  The sauce recipe is from my friend Roxanne, who has been making it for years.  It's perfect for the crab cakes.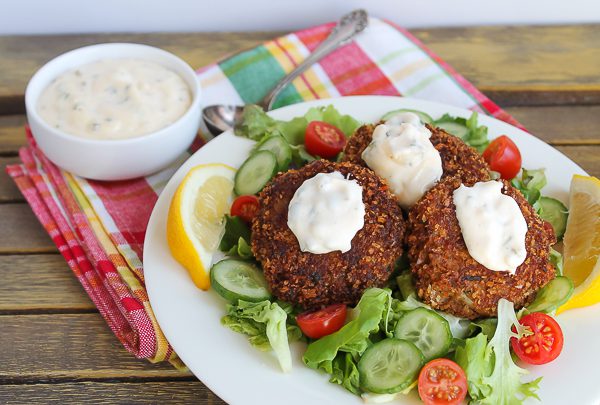 Over the Easter weekend, I made the cakes for our family and they were a big hit.  With leftovers, you can even make a crab Eggs Benedict.  I use the claw crabmeat which can be bought refrigerated in one-pound metal tins or 8-ounce containers. The remoulade sauce can be prepared and chilled the day before.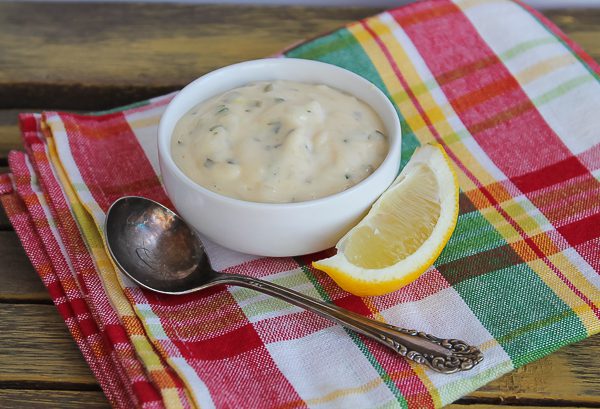 Crab Cakes with Remoulade Sauce
Ingredients
For Crab Cakes:
1 large egg
3 Tablespoons good-quality mayonnaise (or homemade mayo)
1-1/2 teaspoons English-style dry mustard (like Coleman's)
¼ cup chopped drained bottled pimentos
3 Tablespoons chopped fresh parsley leaves
1 teaspoon Old Bay Seasoning
1 teaspoon Worcestershire Sauce
2 dashes of Tabasco, or to taste
¼ teaspoon ground black pepper
¼ salt, or to taste
1 pound lump or claw crab meat, picked over for shell pieces
1 cup plain Panko crumbs, or finely crushed saltine crackers, divided (I prefer Panko)
Vegetable or canola oil for frying (I used my electric skillet for frying to control the temperature)
1 Tablespoon butter
Lemon wedges and parsley sprigs for garnish, optional
For Remoulade Sauce:
2 cups good quality mayonnaise
1 large clove garlic, minced
1 teaspoon dry mustard
1 Tablespoon chopped fresh parsley
2 Tablespoons minced green onion, some tops included
1 teaspoon prepared horseradish sauce
1 teaspoon anchovy paste
Instructions
For crab cakes:
In a large bowl, whisk together the egg, mayonnaise, dry mustard, pimento, parsley, Old Bay seasoning, Worcestershire sauce, Tabasco, pepper, and salt.
Add the crab meat and and ¼ cup of the panko crumbs (or saltines) and toss gently to mix.
If making immediately, spread the remaining ¾ cup (or more if needed) panko or saltines on a plate. Start heating oil (enough to make about a half-inch deep) and 1 Tablespoon butter in electric skillet to 375 degrees (or on stovetop in large pan).
Form the crab mixture with a ⅓-cup measure into eight ¾-inch thick patties and coat top and bottom of each patty carefully with the panko or saltines, transferring them as they are formed to a sheet of waxed paper. (Note: If you are not cooking the cakes immediately, transfer the formed cakes to a wax paper-lined baking sheet, cover and refrigerate until ready to use. Do not coat with the panko or saltine crumbs until right before they are cooked.)
When the oil and butter have reached the hot temperature and it is foamy, let the foam subside then add crab cakes. Cook until crispy, carefully turn over, and cook until crispy on the other side. This will take a couple minutes per side.
Transfer to serving platter and garnish with lemon wedges and parsley sprigs, if desired, and pass the remoulade sauce to spoon on top of cakes.
To make the remoulade sauce: in a bowl, stir together all ingredients until well-mixed. Cover and refrigerate until ready to use. The sauce recipe can be halved, but I always make the full amount and with leftovers use in tuna salad, chicken salad, or a spread for sandwiches. i always regret if i don't make the full batch!