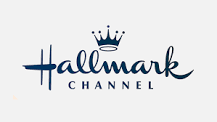 Hallmark Channel's Countdown to Christmas movie, Mingle all the Way, airs tonight at 8pm/7c.  It stars Jen Lilley, Brant Daugherty, and Lindsay Wagner.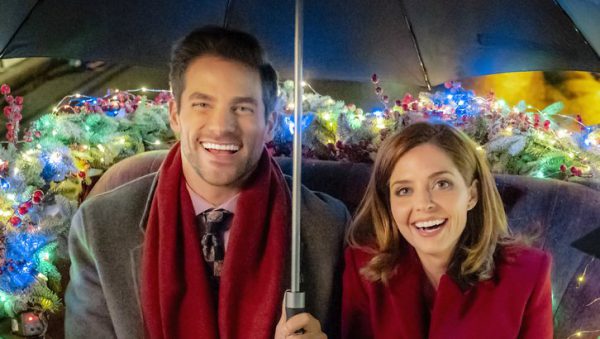 "Mingle All the Way" is a new networking app designed to pair busy professionals together for upcoming events, without long-term romance. Molly, founder of the app, is determined to prove to her family that it is a success. Therefore, she joins the app, and meets another busy professional, Jeff. When Molly and Jeff are matched, they are both horrified to realize they've already had not one, but two disastrous previous encounters. Nevertheless, they agree to stay matched for all their respective upcoming holiday engagements. As the pair gets closer, perhaps their business arrangement might turn into something more this holiday season.
This photo shows our stars enjoying a gingerbread cookie, but since I have already posted decorated gingerbread cookies for a previous Hallmark movie, let's try something a little different but still gingerbread.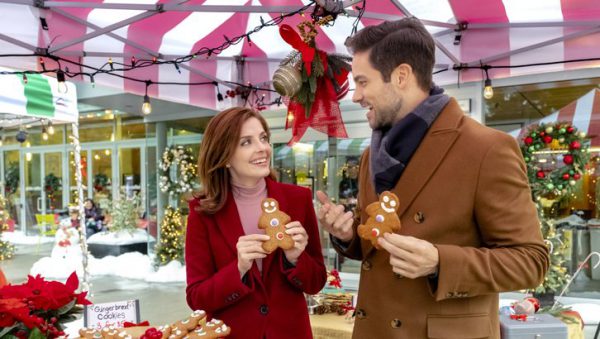 How about Spicy Gingerbread Cupcakes with Lemon Sauce?  Yummy..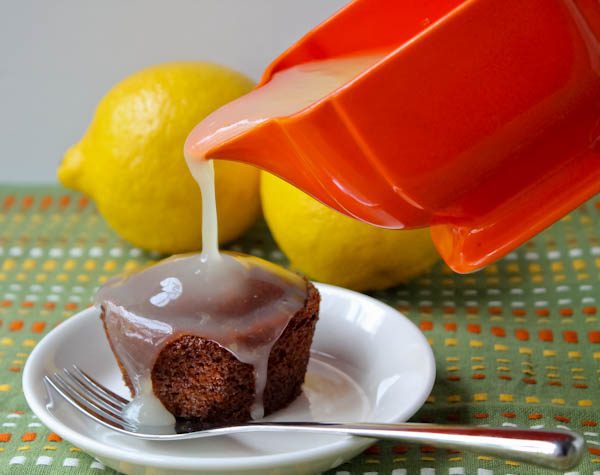 These luscious little cakes are not served like a frosted cupcake.  These are served right from the oven with a warm lemon sauce drizzled over the top.  A festive dessert for cold weather, and a perfect way to end a holiday meal.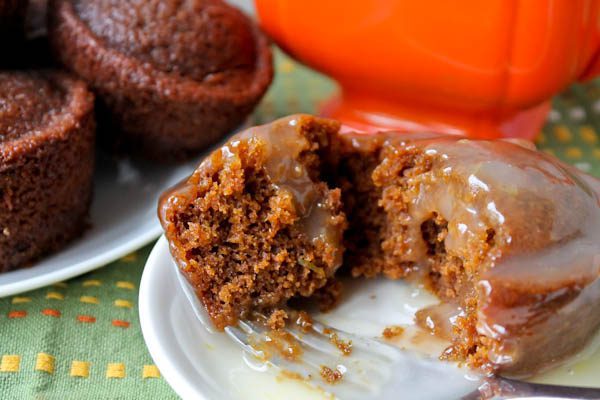 The cakes are rich with molasses and brown sugar, and fragrant with cinnamon, nutmeg, and ginger.  The warm lemon sauce uses both the rind and juice.  The combination is heavenly.
You can find the recipe here.  (Scroll down way to the bottom of the recipe page).
Enjoy tonight's movie.  I hear it's romantic and might involve mistletoe.