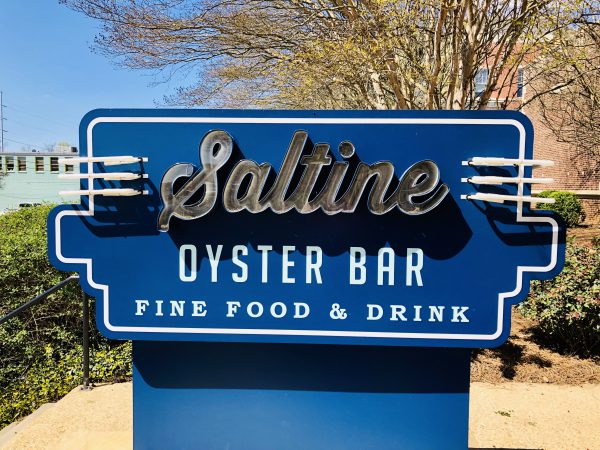 While visiting my daughter Kara recently in Mississippi, we decided to explore a place for lunch.  We settled on Saltine Oyster Bar in Jackson because I read that Chef Jesse Houston was a James Beard Award semifinalist in 2015 for Best Chef in South.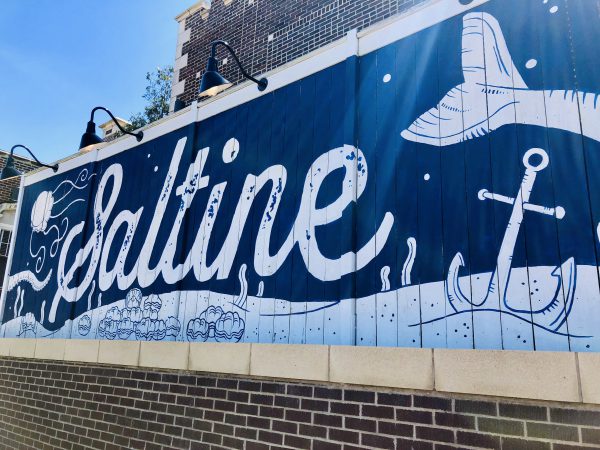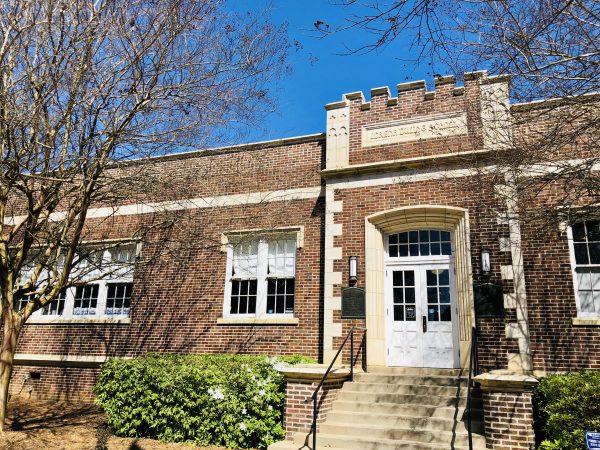 The restaurant is housed inside this old schoolhouse.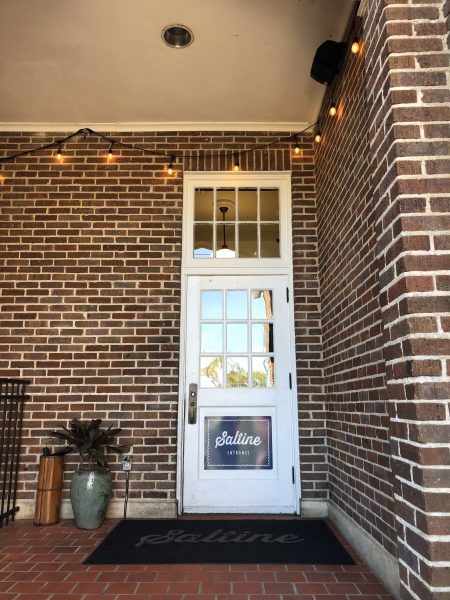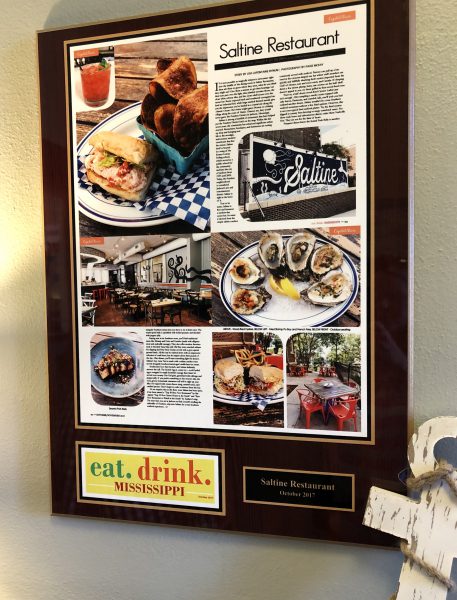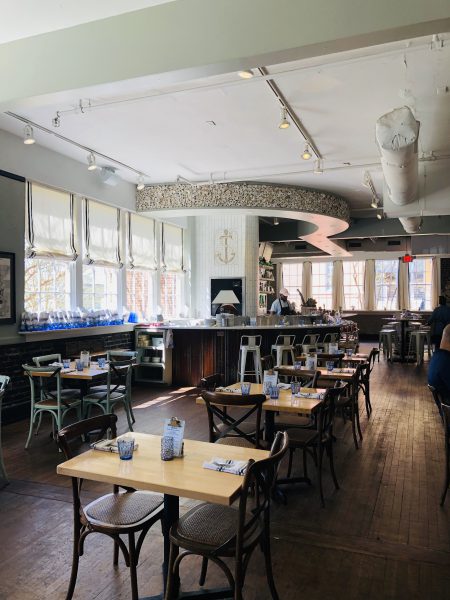 The popular restaurant had just opened when we arrived but filled up quickly.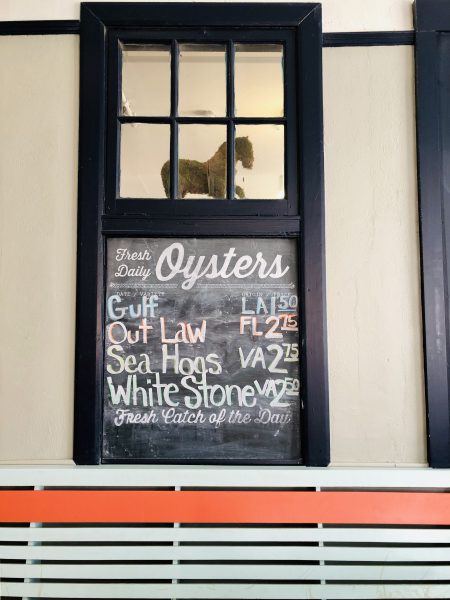 Kara and I were seated with the view of the oyster offerings and also right next to the octopus wall.  I'm sure most people order oysters in an oyster bar, but I must confess to not caring for oysters…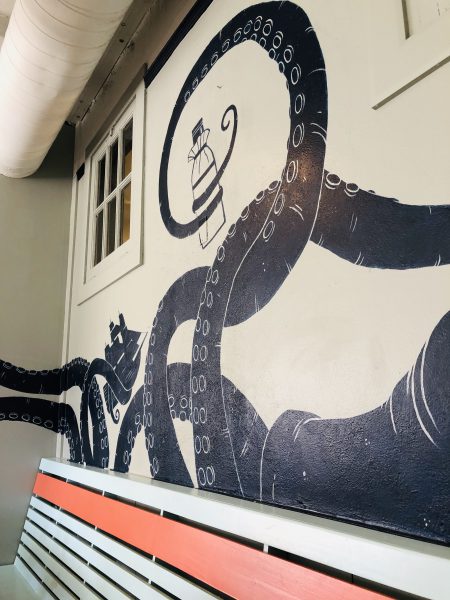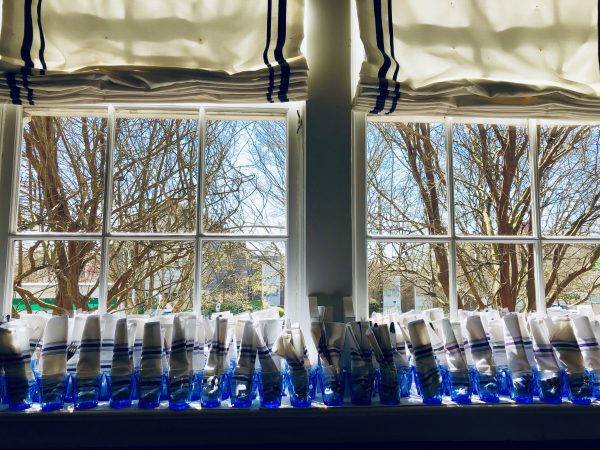 The napkins and flatware glistened through the windows, awaiting the guests.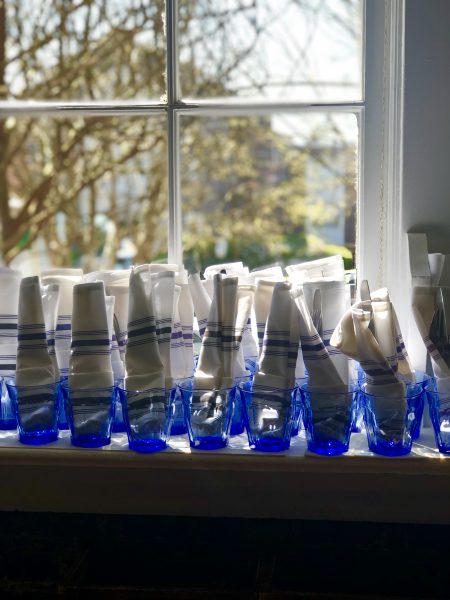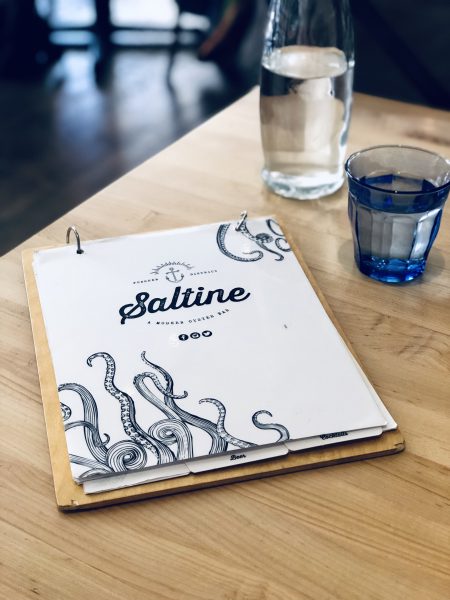 Our server brought over the menus.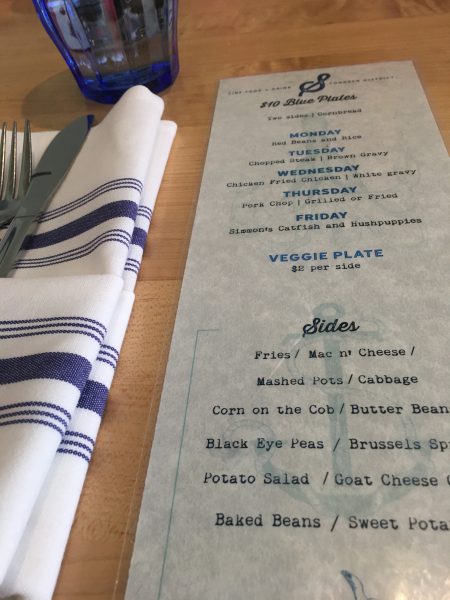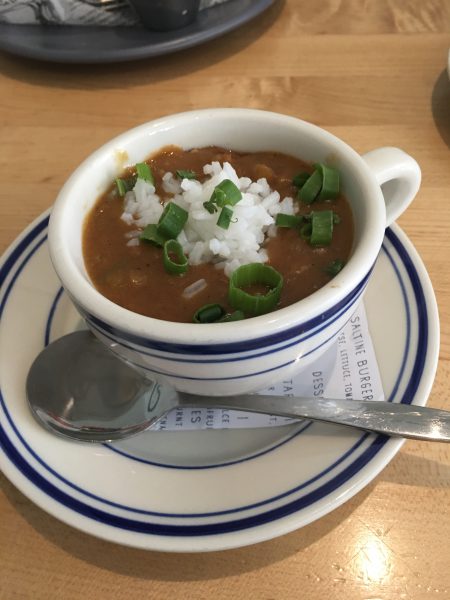 Since we were in the Deep South, I knew I wanted to begin with something very different from my usual fare.  Does an Alligator and Andouille Gumbo fit that description?  It was so good, and probably my favorite part of our adventure.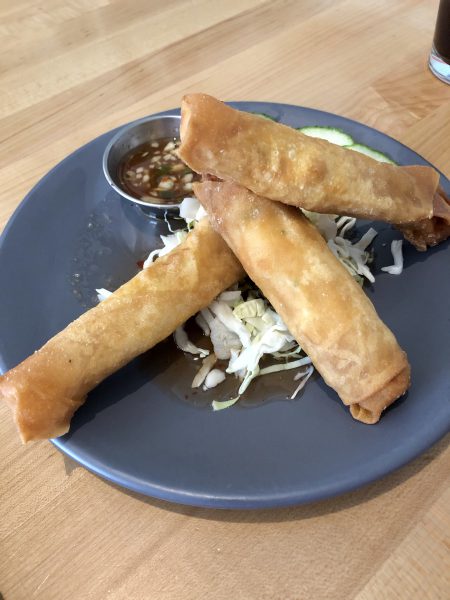 Kara ordered Shrimp and Lobster Spring Rolls.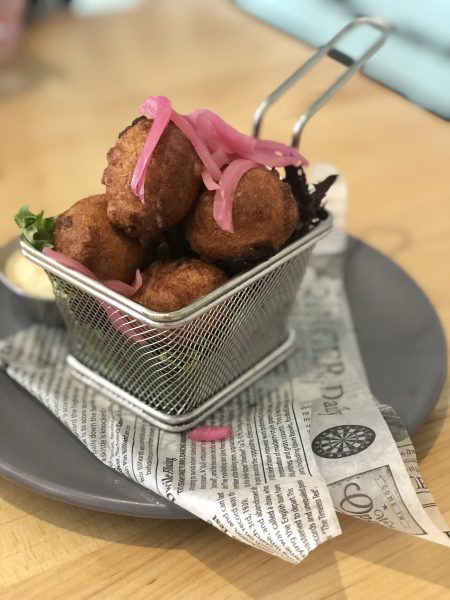 We shared a little basket of Hush Puppies.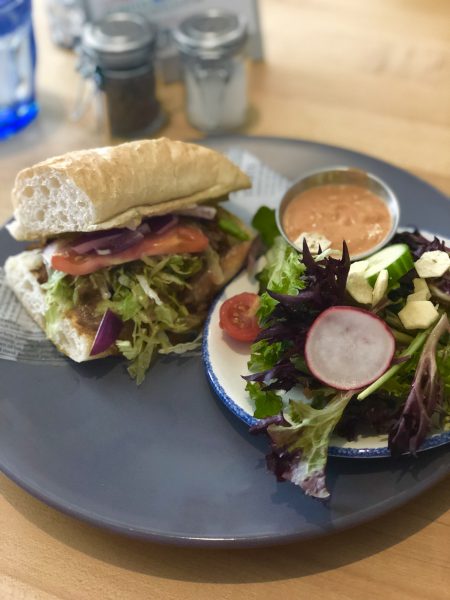 Kara loves Po' Boys and ordered the roast beef version.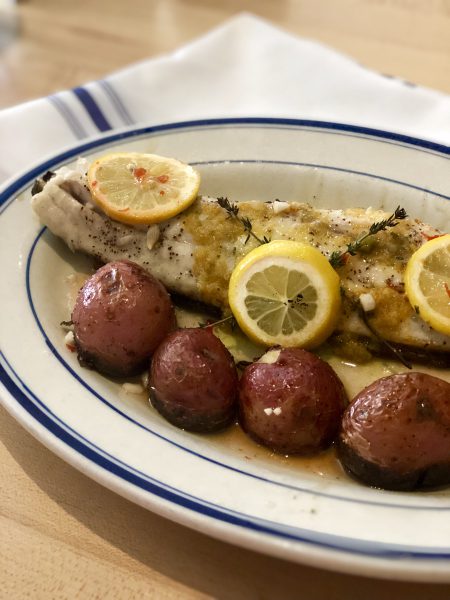 I ordered the Woodfire Biloxi Snapper with roasted potatoes with an herb sauce.  The fish was cooked perfectly.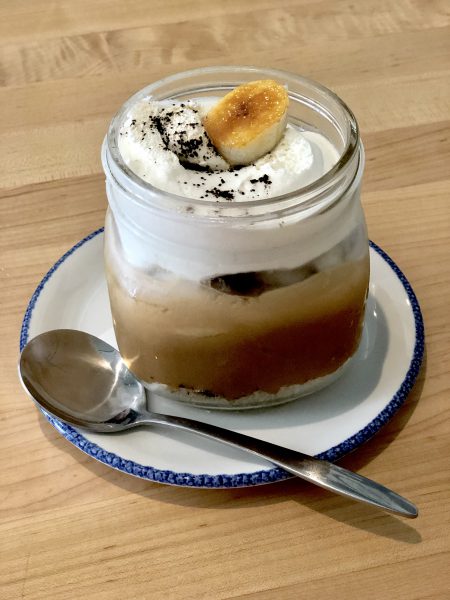 For dessert, Kara settled on the Banoffee Pie served in a small Mason jar.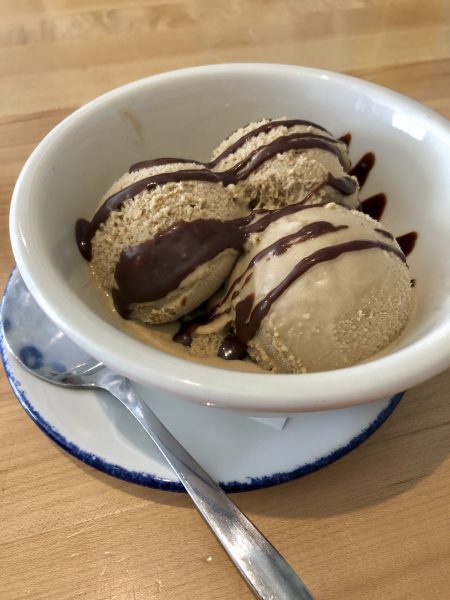 I had to try the Beer Ice Cream since I had never had it before. I wanted to taste it so I could try and duplicate it at home in my ice cream maker for my husband.  He would have loved this!  It's on my list to make this summer.
Kara and I left full and satisfied, and definitely were going to skip dinner!  I got my fill of some great Southern food, especially the alligator and andouille gumbo, which is something I would never think to make.  I don't think alligators are available back home in Illinois!
Stay tuned for another Southern feast next time I am visiting Kara.  Maybe I might even try giving oysters another chance…