Tag Archives | Christmas cookies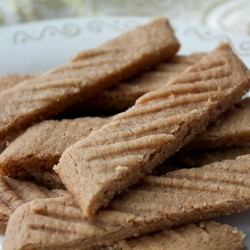 Another easy bake and slice cookie, this time with lots of fragrant spices!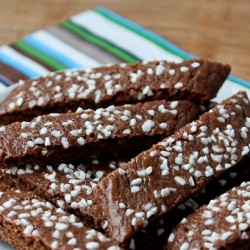 These not-too-sweet and delicate chocolate cookies are wonderful to enjoy with a hot cup of coffee in the morning or for an afternoon treat.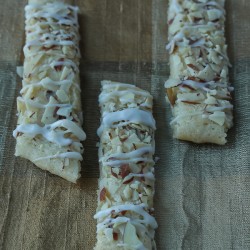 Almond Stick Cookies are made for Christmas! They are buttery, crunchy, double almond flavors, and make great gifts from your kitchen.
Why I Started This Blog
I love cookbooks. I mean I really love them. I love to read them, treasure them, learn from them, and, of course, cook from them. To me, cookbooks take on a life all of their own. They are history, family, and memories. I have been collecting cookbooks and writing down treasured recipes of family, friends, and neighbors since about age twelve, which means I now own thousands of cookbooks, recipes, and clippings. Now I want to share them with you along with the many other culinary treasures of my cellar." - Debbie Vanni