In 2013 I wrote a series of eight blogs about Clementine Paddleford.  Today I am going to give you the links to these blogs with the hope that you will discover the wonder of Clementine.  She is not a household name like Julia Child, but after you read about her, you will ask why she isn't.  Clementine helped change the culinary landscape of America.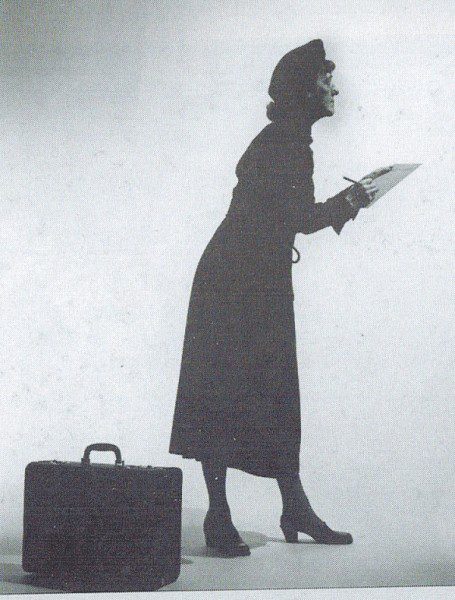 This charming vintage photo of Clementine may look like an old Hollywood movie but that's really the woman who changed our culinary history. I love this old photo.  Clem is ready to go to on an interview with pen and pencil ready and suitcase right behind her.  Believe it or not, she also got her pilot's license so she could fly herself around the country to meet and interview chefs and home cooks alike.
I became fascinated with Clementine in my college days when I bought her cookbooks.  Flash forward to less than five years ago when I visited her hometown in Kansas and met the co-author of this book about her life, Cindy Harris of Kansas State University who archived Clementine's papers and other items, which took 3-1/2 years.  Nobody knows more about Clementine than Cindy.  I spent several days with her at the Hale library on the university campus and could have spent all month.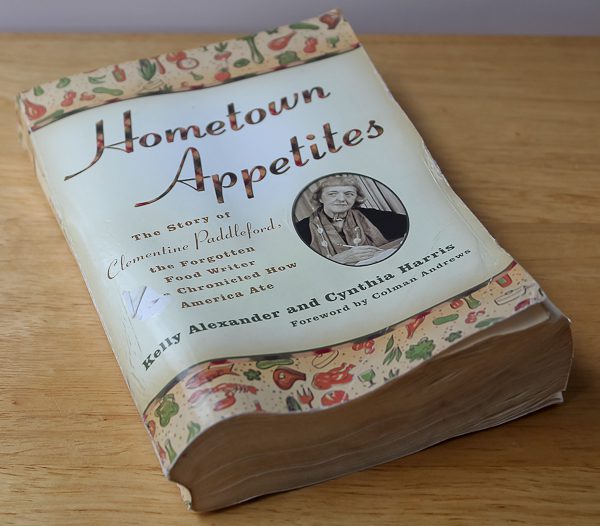 I almost gave this book up as a lost cause in the Culinary Cellar flood.  You can even see the water line on the pages.  It will never stand up straight again, but the crinkled pages turn and it's readable.  I couldn't throw out Clem.
If you are one of my loyal readers, maybe you remember my Clem blogs.  I hope you will refresh your memory and read them again.  If you don't know about Clementine Paddleford and her life, I really hope you will read the blogs and also go find the book.  I think you will find her endlessly fascinating.
The book survived the flood and I attribute it to the strong spirit of Clem not letting some old flood getting her tossed away.  After you read her story, you'll understand.  She was a strong working woman in a time when women were not always welcomed with her level of determination.
I have listed the blogs in order:
Clementine Paddleford: From the "Little Apple" to the "Big Apple"