If you still have leftover turkey, beef, ham, lamb, or pork roast from Thanksgiving here is an easy side dish to serve with any of these.  The chewiness and barley flavor blend well with the texture and nutty flavor of the wild rice.
The recipe for this pilaf is from one of my favorite cookbooks from Christopher Kump who left New York and applied for work at the famous Cafe Beaujolais owned by Margaret Fox in Mendocino, California.  He not only was hired but also married Fox! They both have such wonderful cookbooks which I use often.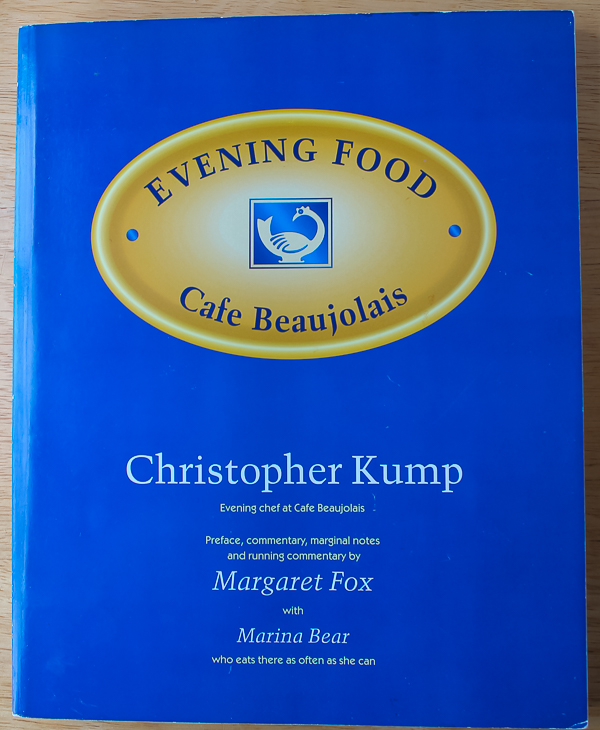 I will be making the Root Vegetable Gratin and Rösti Potatoes sometime in the next month from this book.  The potatoes use duck fat which I happen to have a lot of in my freezer at the moment.  Can't wait to make them.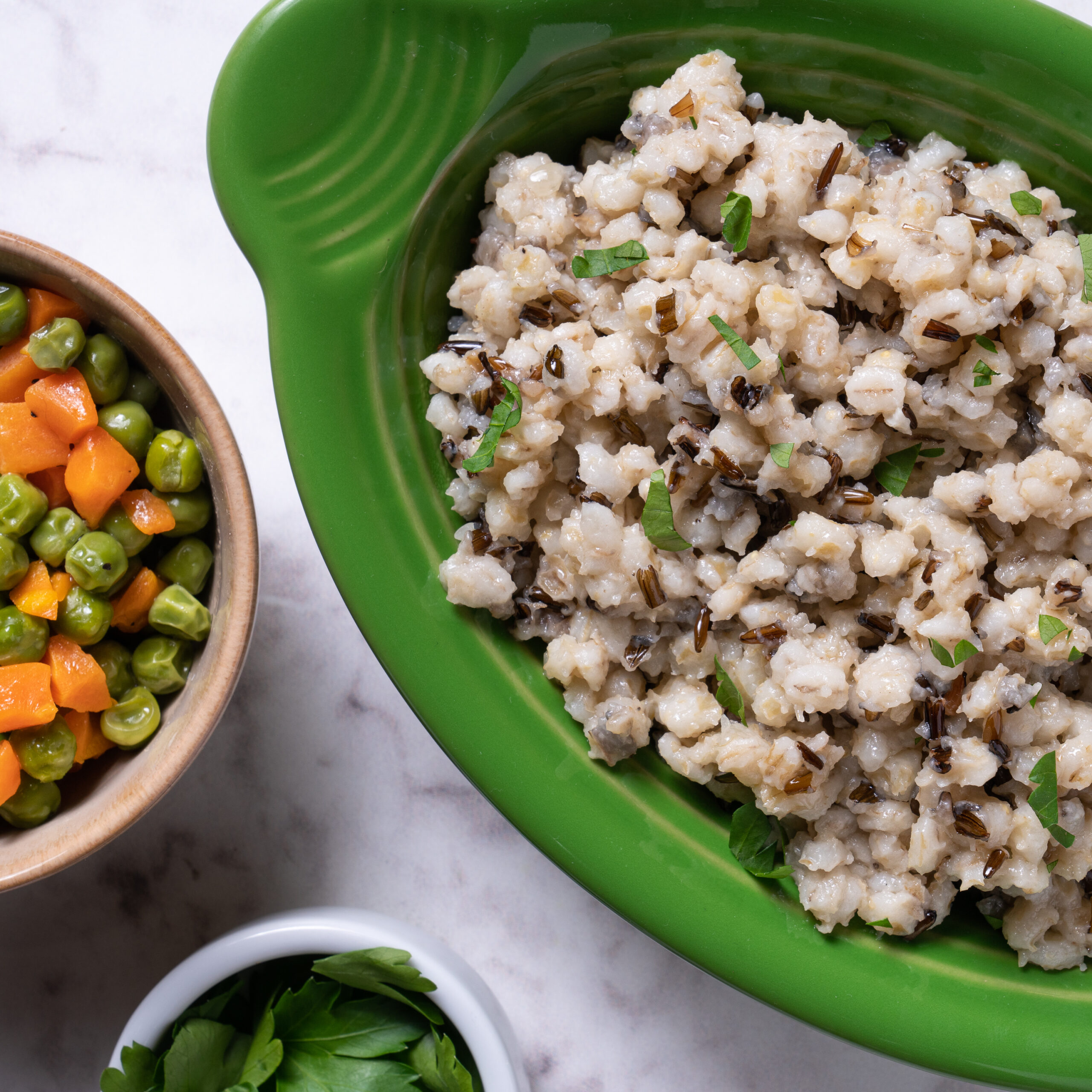 Barley and Wild Rice Pilaf
Author:
Evening Food by Christoper Kump
Ingredients
2 Tablespoons light olive or canola oil
1 Tablespoon unsalted butter
1 cup chopped yellow onion
1 cup pearl barley
3 Tablespoons wild rice
½ cup chicken stock
½ cup white wine
2-1/2 cups water
2 teaspoons minced garlic
1 teaspoon sea salt
Instructions
In a heavy 2-quart pot, heat the oil and butter and fry the onions for 3 minutes over medium heat to soften slightly without browning. Add the barley and continue to cook, stirring constantly, for another 3 to 5 minutes until barley is golden. Add the wild rice to the barley and cook, still stirring, for 1 minute.
Meanwhile in a separate pot, bring the stock, wine, water, garlic, and salt to a simmer, covered. Remove the pot with the barley from the heat and stir the simmering liquid into the grains. Return the pot to the heat. Cover and simmer gently over very low heat for 50 to 55 minutes, or until all the liquid is absorbed. Turn off the heat, wrap the lid with a kitchen towel, replace the lid, and allow pot to sit for 10 minutes. Uncover the pot and fluff the grains with a fork. Serve warm. Makes 6 servings.