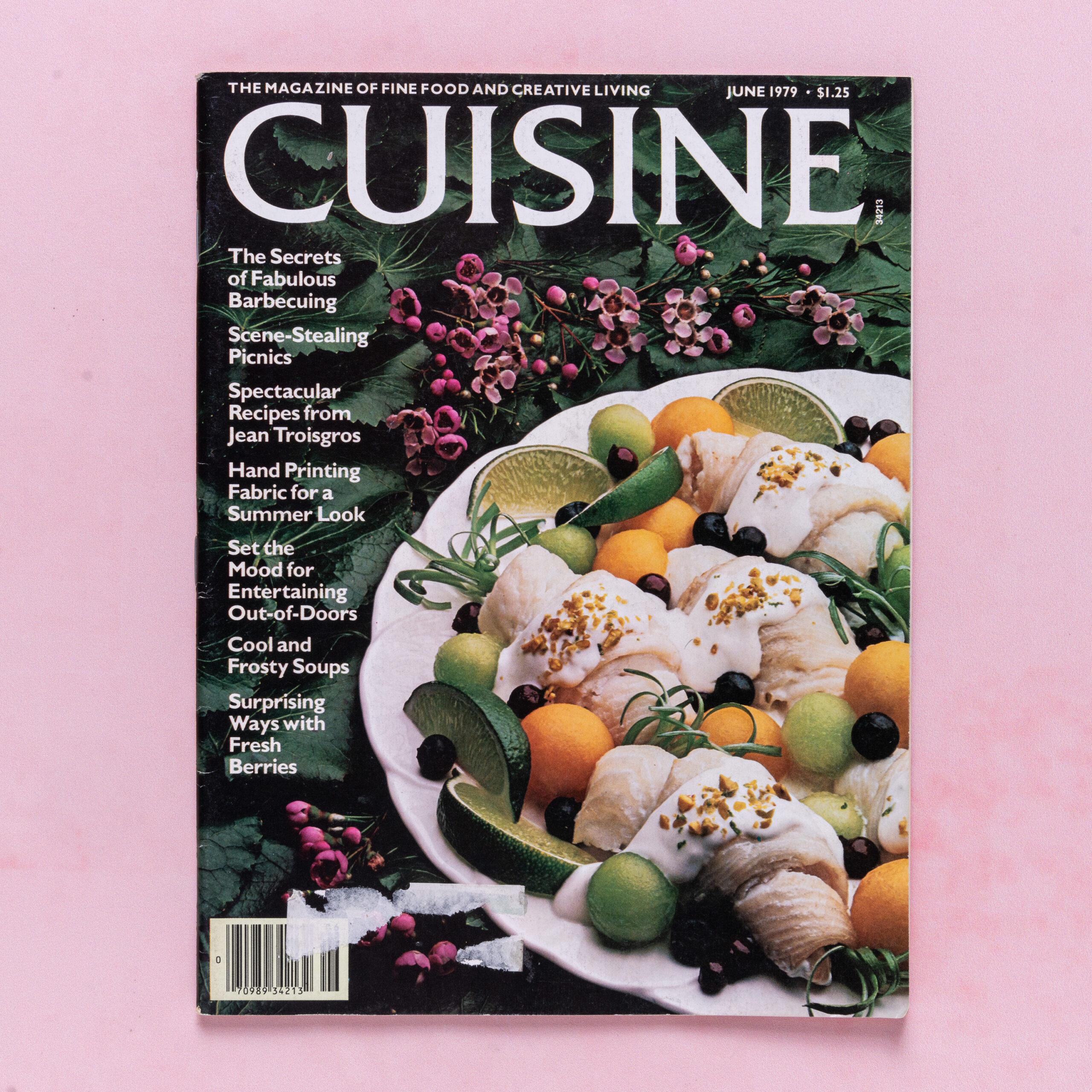 This June issue from 1979 has so many ideas for summer cooking like both sweet and savory refreshing cold soups; backyard barbecues; picnics; and lots of berry recipes, my favorite.  The article on berries has a gorgeous Raspberry Bomb, Huckleberry Squares, Strawberry-Honey Ice cream, Danish Chicken with Blueberry Sauce, a fresh Berry Tart with four kinds of berries, and so much more.
Another fascinating article is about the great French chef, Jean Troisgros, a leader of the Nouvelle Cuisine with recipes he offered in the Napa Valley at the Robert Mondavi Winery for a series of cooking classes they called "The Great Chefs of France." The series was so popular the winery followed up with "The Great Chefs of America," that included Julia Child.  I happened to be in Napa when these classes had just ended, but I did manage to buy a sweatshirt that had "The Great Chefs" printed on the back.  I still have the sweatshirt!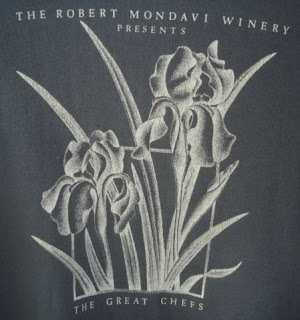 I ended up making a simple appetizer using strawberries from the "Berries and Cream" article.  It's always nice to have an easy and pretty appetizer for summer entertaining.  Strips of prosciutto are wrapped around strawberries, then dipped in a lemony sour cream-yogurt mixture and then that mixture rolled in chopped pistachios.  Very refreshing for summer and beautiful to grace a lovely dish or platter.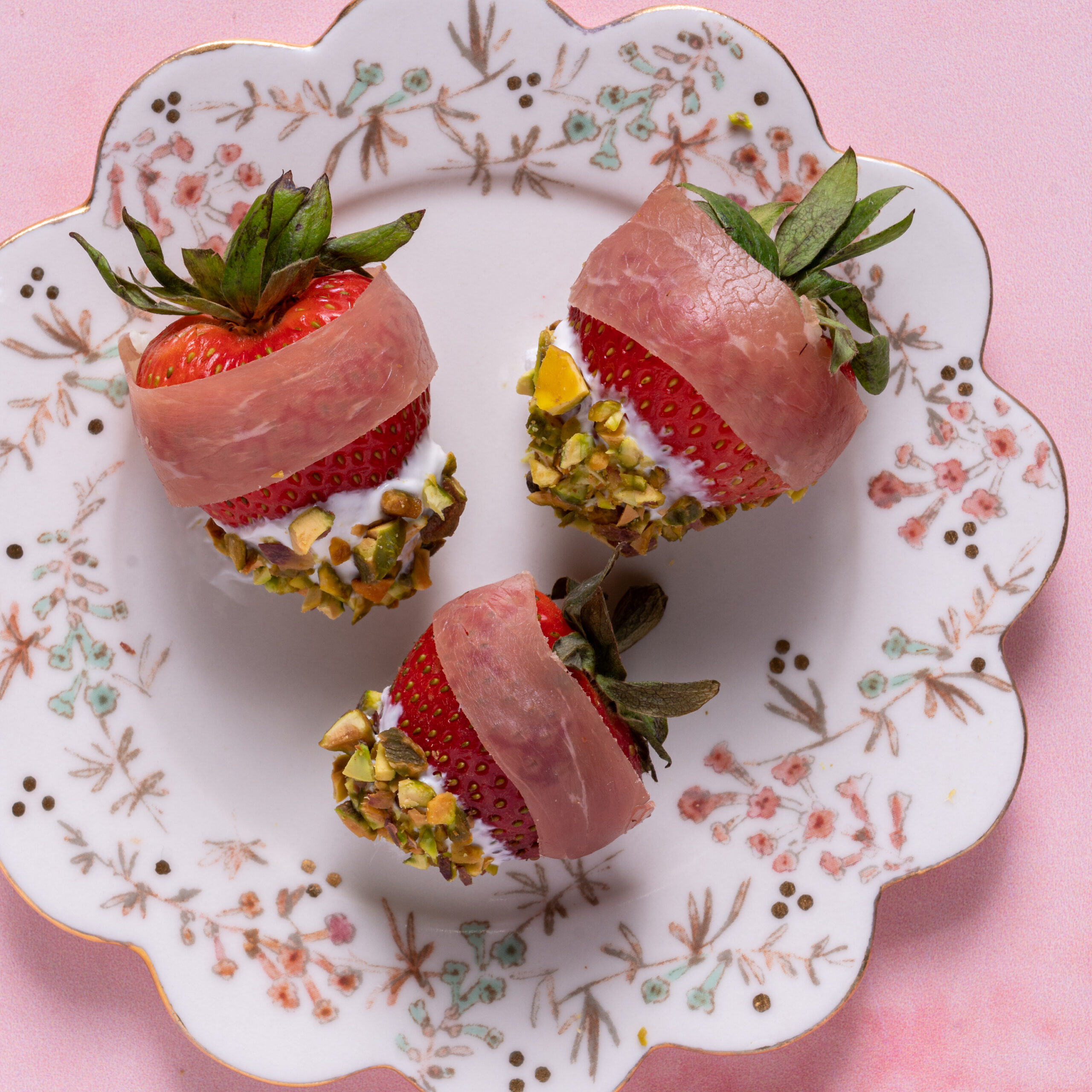 Strawberry Appetizers
Author:
Cuisine Magazine June 1979
Ingredients
3 ounces thinly sliced prosciutto, cut into strips about 3-inches-by-3/4-inches
24 large strawberries
¼ cup sour cream
¼ cup plain Greek yogurt
½ teaspoon grated fresh lemon peel
¼ cup finely chopped pistachios
Instructions
Wrap one strip prosciutto around top of part of strawberry. Combine sour cream, yogurt, and lemon zest in a small bowl. Dip the tip into the cream mixture, then in pistachios. Arrange the coated strawberries on a serving platter.