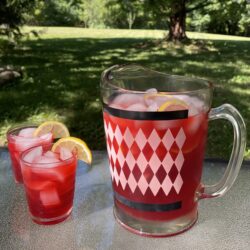 Here is a refreshing and delicious beverage we enjoyed during those recent hot summer days.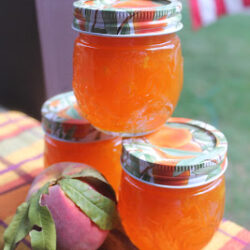 August 16, 2023
in
Award Winning Cooks, Canning and Preserving, Classic Recipes, Cookbook Collecting, Cookbooks, Cooking Competitions, Culinary traditions, Food Awards, Food Gifts, Rebuilding the Culinary Cellar, Recipes, Summer produce, Summer Recipes
Peach-Apricot Jam is one of my all-time favorite jams of the summer.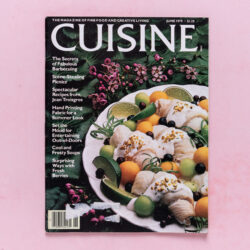 Vintage Cuisine from June 1979 is filled with recipes for summer cooking and entertaining. See the easy appetizer I made from strawberries!
Why I Started This Blog
I love cookbooks. I mean I really love them. I love to read them, treasure them, learn from them, and, of course, cook from them. To me, cookbooks take on a life all of their own. They are history, family, and memories. I have been collecting cookbooks and writing down treasured recipes of family, friends, and neighbors since about age twelve, which means I now own thousands of cookbooks, recipes, and clippings. Now I want to share them with you along with the many other culinary treasures of my cellar." - Debbie Vanni