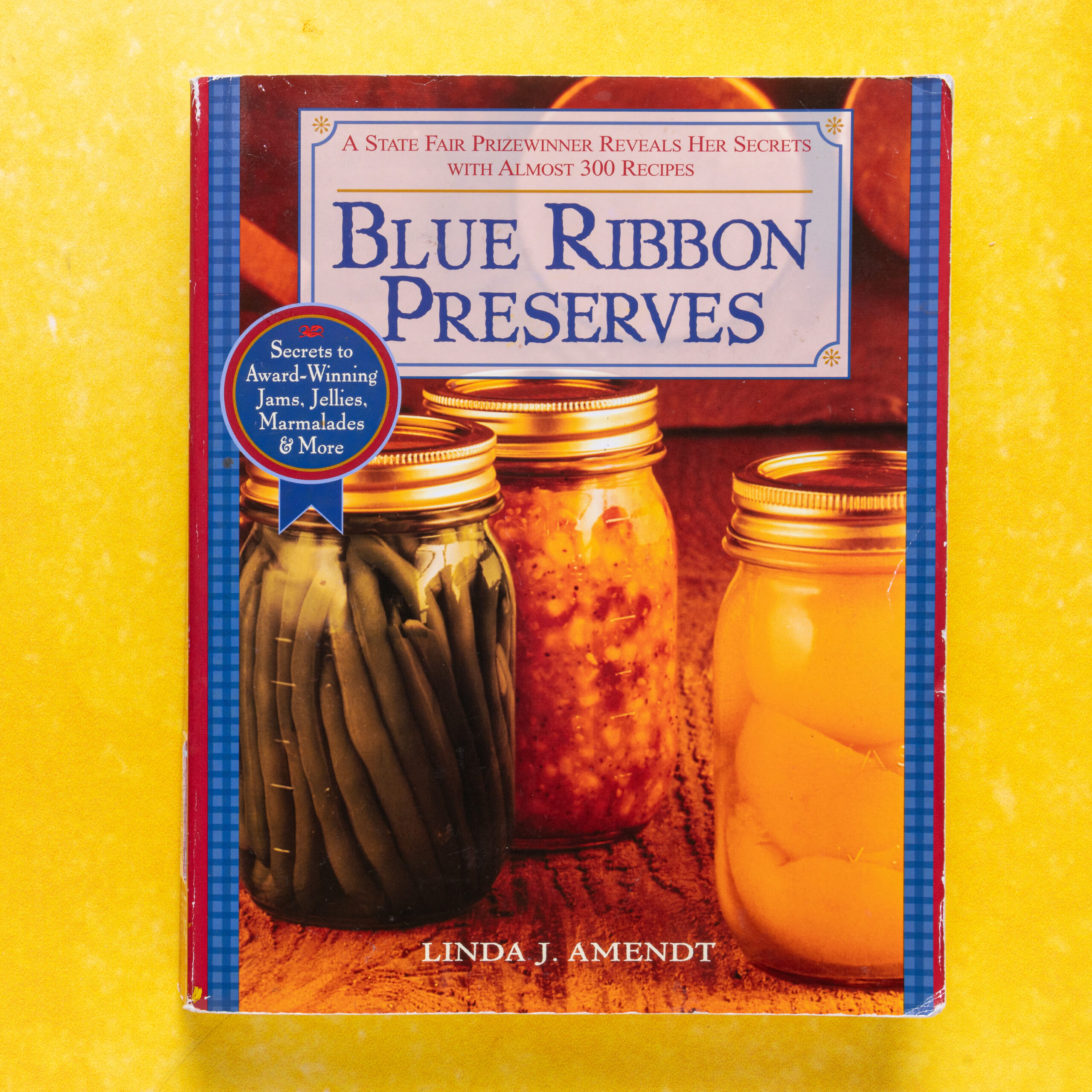 This is one of my favorite canning and preserving cookbooks that I have used many times over the years.  The author won many awards at state fairs and deservedly so.  The Peach-Apricot Jam is one of my all-time favorites.  It has a beautiful color and perfectly balanced flavor.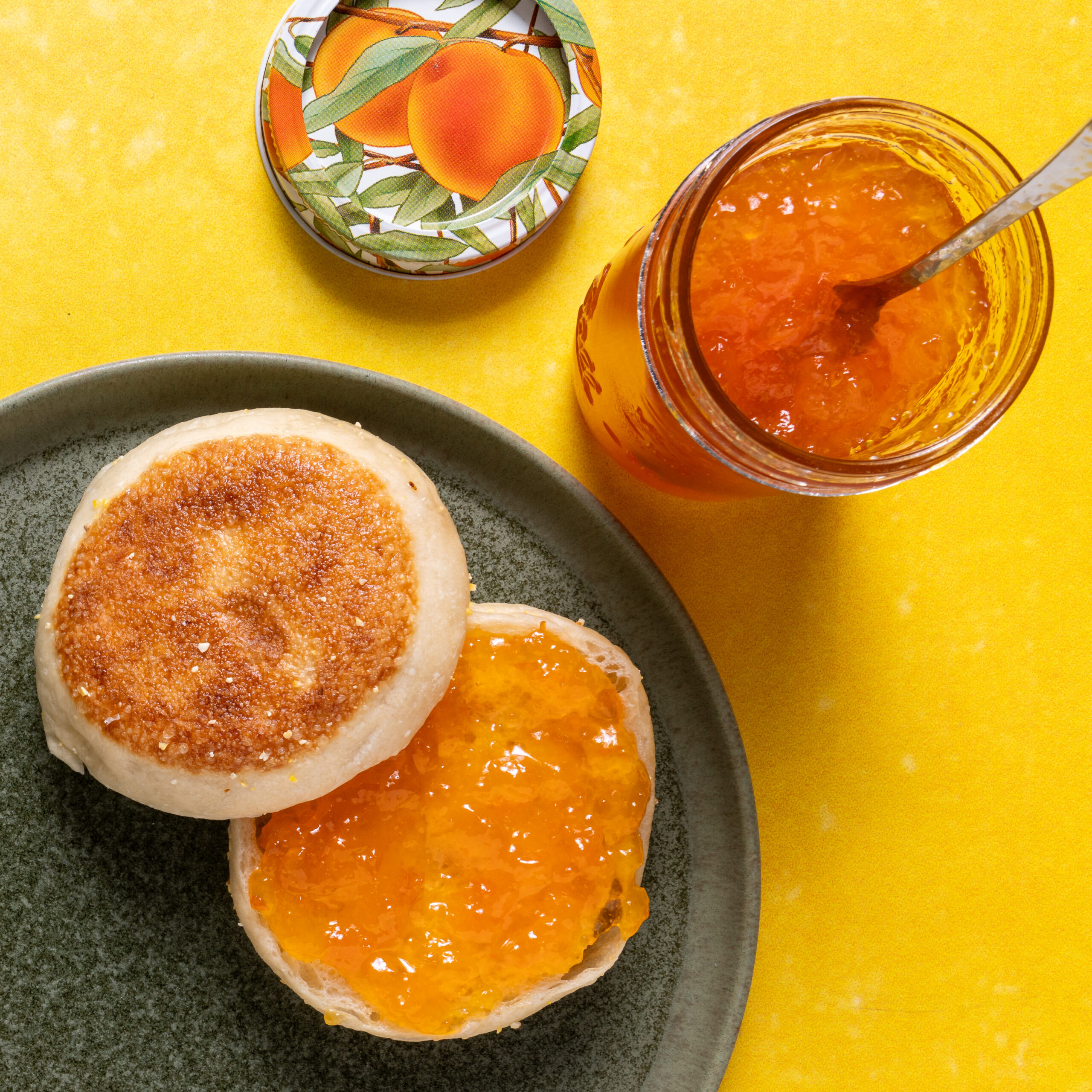 The jam is especially good on these homemade English muffins that are available at our weekly Farmer's Market in town.
I wish I still had more of those beautiful peach canning lids and rings.  The last of them were used this year.  I've never been able to find more, but I'll always have the jam!

Peach-Apricot Jam
Author:
Blue Ribbon Preserves
Ingredients
2 cups peeled, pitted, and crushed ripe peaches
1-3/4 cups peeled, pitted, and crushed ripe apricots
5 Tablespoons strained fresh lemon juice
6-2/3 cups granulated sugar
½ teaspoon unsalted butter
1 (3-ounce) pouch liquid pectin
Instructions
In an 8-quart pan, combine peaches, apricots, and lemon juice. Stir in about half the sugar. cover the pan and let stand for 20 minutes.
Remove the cover and stir in remaining sugar and the butter. Over medium-low heat, stirring constantly, heat the mixture until sugar is completely dissolved. Increase the heat to medium-high and bring the mixture to a full rolling boil, stirring constantly. Remove the pan from the heat and skim off the foam.
Return pan to the heat and bring to a full rolling boil. Stir in the entire contents of the pectin pouch. Return the mixture to a full rolling boil, stirring constantly. Boil, stirring constantly, for 1 minute. Remove the pan from the heat. Skim off any foam.
To prevent the jam from separating in the jars, allow the jam to cool for 5 minutes before filling the jars. Gently stir the jam every minute or so to distribute the fruit.
Ladle the the hot jam into hot jars, leaving ¼-inch headspace. Wipe the jar rims and threads with a clean, damp cloth. Cover with hot lids and apply screw rings. Process half-pint jars in a boiling water bath for 10 minutes, pint jars for 15 minutes. Remove and let cool on a tea towel. Makes about 7 half-pint jars.